Haikou Meilan International airport to make the leap to 5G, the future of smart airports and what it means for you, the traveller.
According to the Hainan Daily newspaper, Hainan Airlines and China Mobile have signed a strategic cooperation agreement to create a 5G network at Haikou, Meilan International Airport. So, what does this mean for you as travellers and what does a future Meilan Airport look like?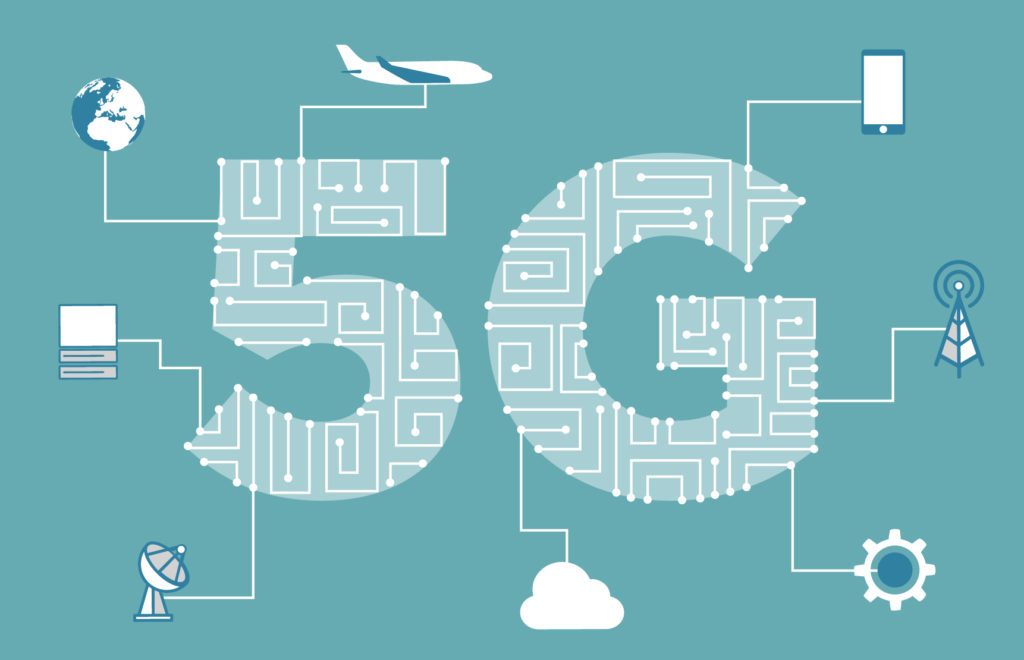 We've said it before, 5G is going to change everything – every industry, every business, and every experience.
The days of building a network only for mobile phones are gone. 5G is engineered for a new generation, where billions of connected devices will power smart buildings, smart cities, smart homes and even…… smart airports.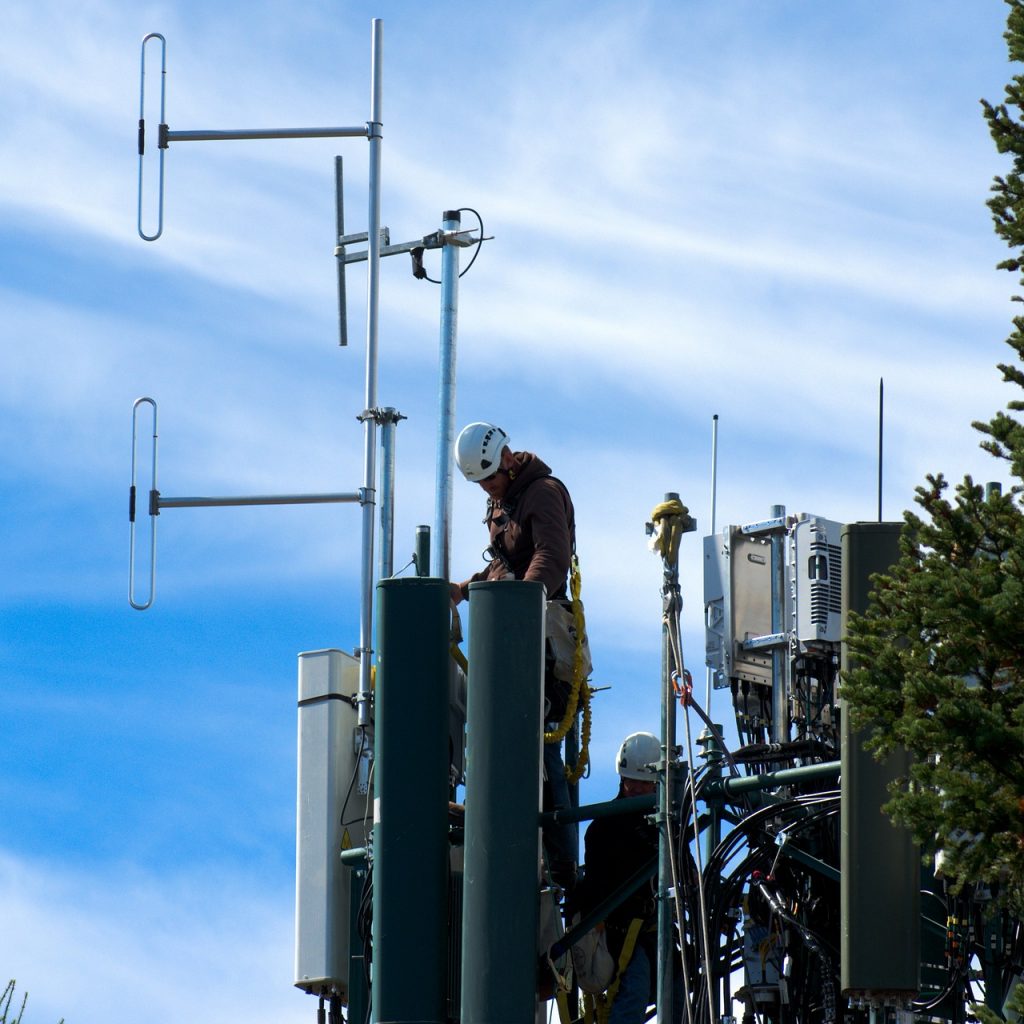 Currently, wireless network technologies utilised by airports include cellular networks, Wi-Fi, Bluetooth, and Project 25 (P25), (digital two-way wireless communication devices designed for government agencies and emergency services).
Many of these technologies are reaching their end of life, and airports are now turning to 5G as a key driver for the digitisation of the airports of the future.
This translates to an amplified connectivity experience for passengers.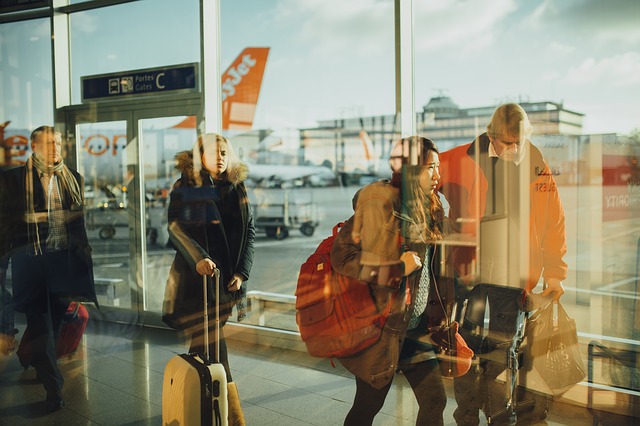 Airports are no longer seen as evil necessities, a place for travellers to endure as they trudge from point A to point B, but as marketing, technology, and economic hubs generating aviation and non-aviation revenue and contributing to the local economy.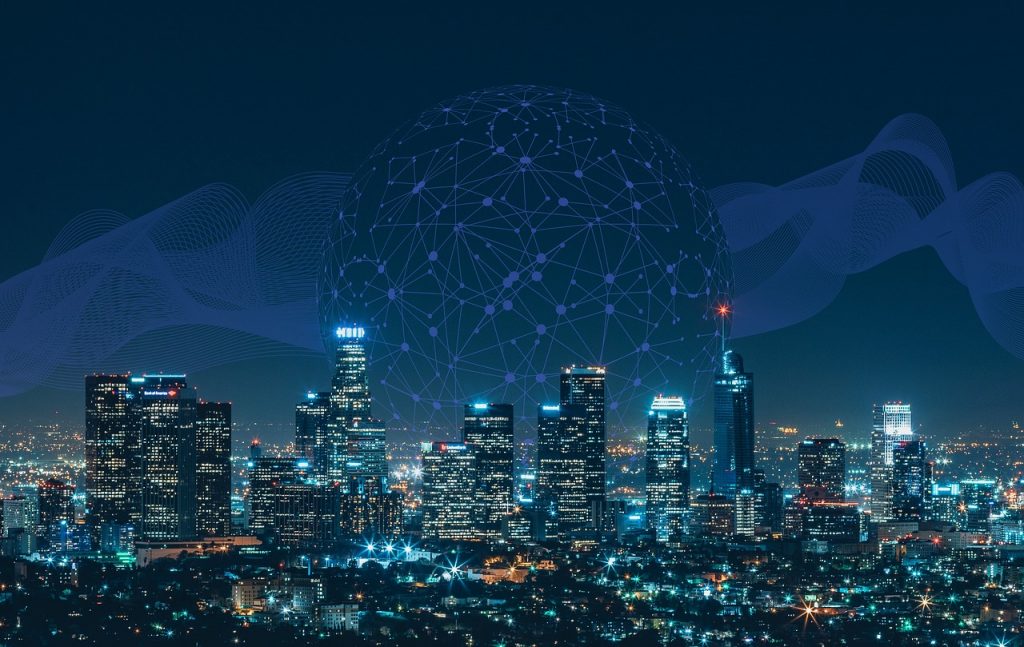 The new vision for airports is miniature smart cities combining multiple stakeholders: airlines, retailers and advertisers, passengers, transport and security companies and consumers are now expecting digital engagement and personalised experiences from end to end.

The future of 5G airports is smart machine control, smart security, 4K uninterrupted videos, holograms, AR/VR and online interactive cloud gaming.
5G will usher in unprecedented connectivity and intelligent automation, digitising airport economies, enabling data-heavy innovations like augmented reality and allowing the-Internet-of-things to become pervasive.
Augmented Reality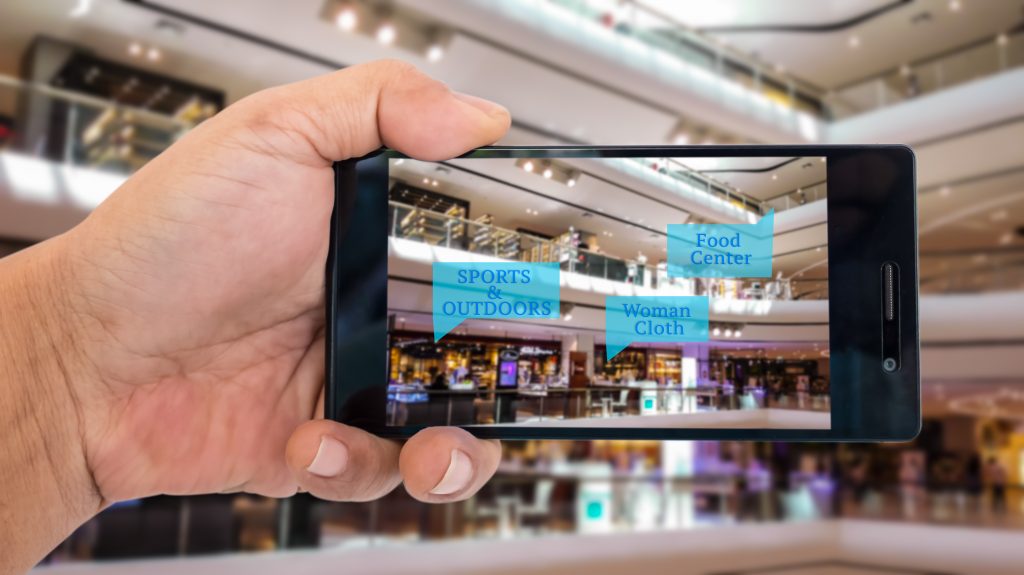 With augmented reality, (AR) for example, the world can be overlaid with information in real time, providing users with new ways to interact and engage with airport surroundings.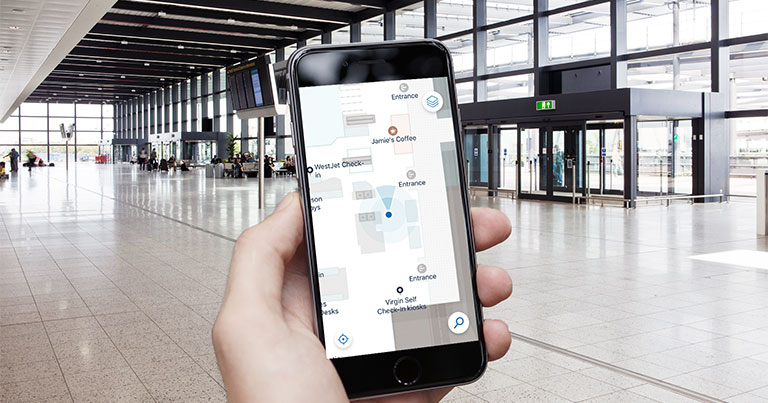 In combination with modern smartphones, it can provide real and practical benefits. An accompanying app can deliver sat nav-style directions to a traveller's portable device, getting them where they need to go more quickly and efficiently.
Getting lost when trying to find your vehicle in the airport car park will become a thing of the past, the same goes for missing a flight because of confusion over terminal and gate numbers.
Autonomous robots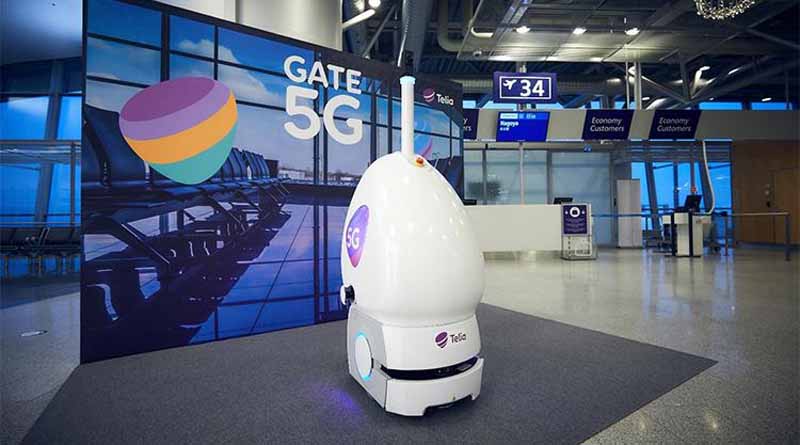 Tellu, a 1.5 metre high robot at terminal 2 of Helsinki Airport is part of a trial by Telia and Finavia to explore the possibilities of using 5G in airport operations to see how passengers as well as airport personnel interact with an autonomous robot performing service tasks.
Equipped with 360º vision and video feed capabilities Tellu assists security staff, using 5G to send video of the terminal back to the security center.
Other possible jobs for Tellu are expected to include customer service, guiding passengers through the terminal, as well as different security and monitoring tasks.
The possibilities for Tellu are constantly evolving.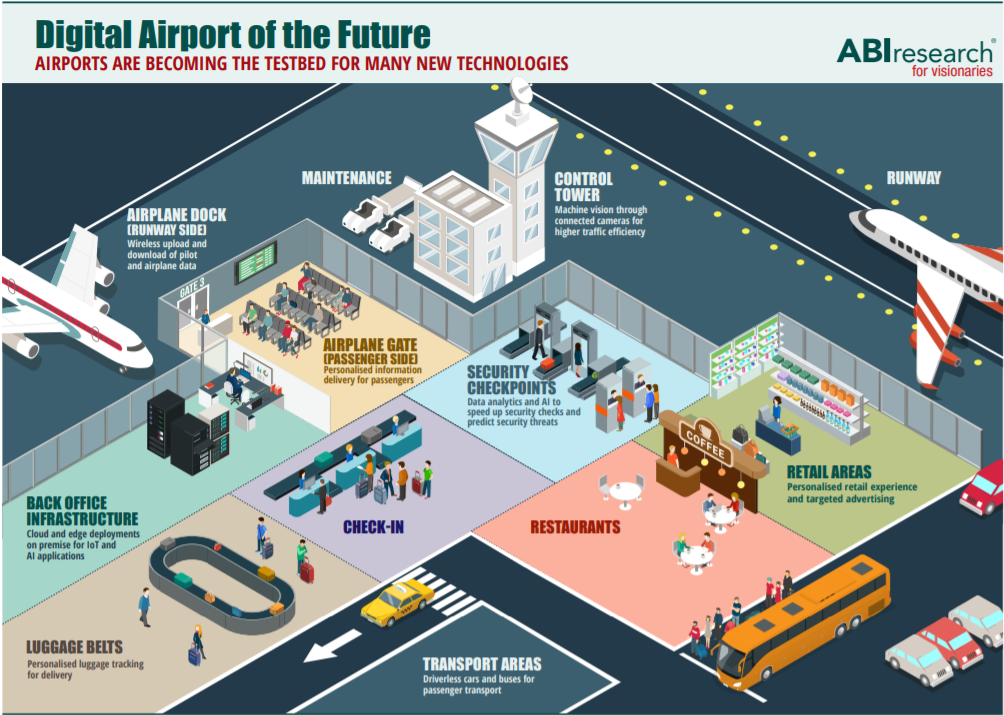 Airports are fast becoming testbeds for new technologies, including passenger identification systems, automated border control systems, biometric systems, mobile apps, sensors, connected cameras and baggage reclaim systems.
Dedicated high-performance wireless networks will be used to streamline airport operations, both inside and outside the terminal, helping provide a better experience for passengers from smart buildings and smart gate planning, as well as 24/7 traveller assistance and information, and even food delivery services to the gate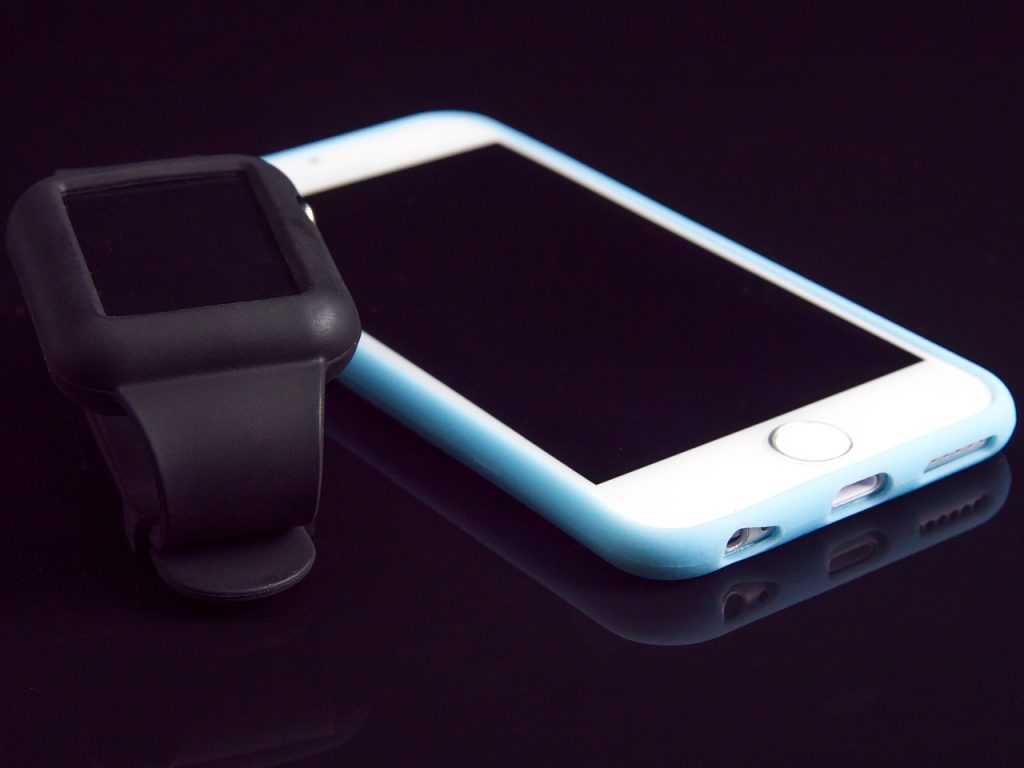 Wearables can also be used in an airport to drive efficiency. The Northern Kentucky International Airport uses a solution that combines mobile devices and smart sensors to notify staff when there is high demand for restroom facilities and the related need to clean them.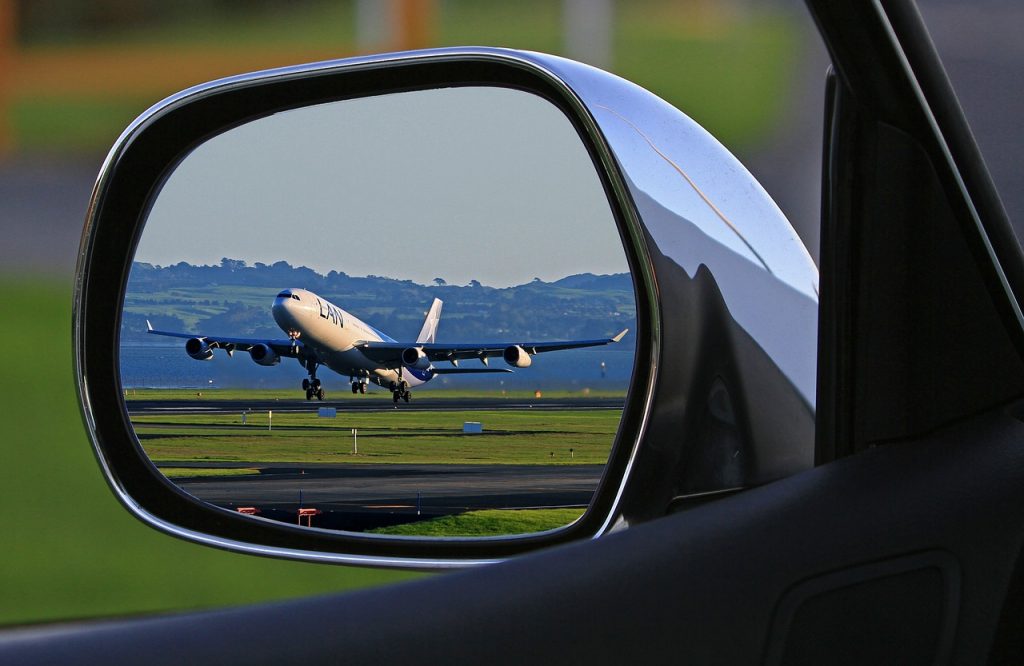 The 5G airport will focus on delivering an enhanced and personalised customer experience, right from smart parking on arrival, through baggage drop off, to navigational aids, security checks, restaurant and shop information, to boarding.

According to a study from the Airport Council International (ACI), a 1% increase in passenger satisfaction generates an average growth of 1.5% for an airport's non-aeronautical revenue.
Fewer delays and more efficiency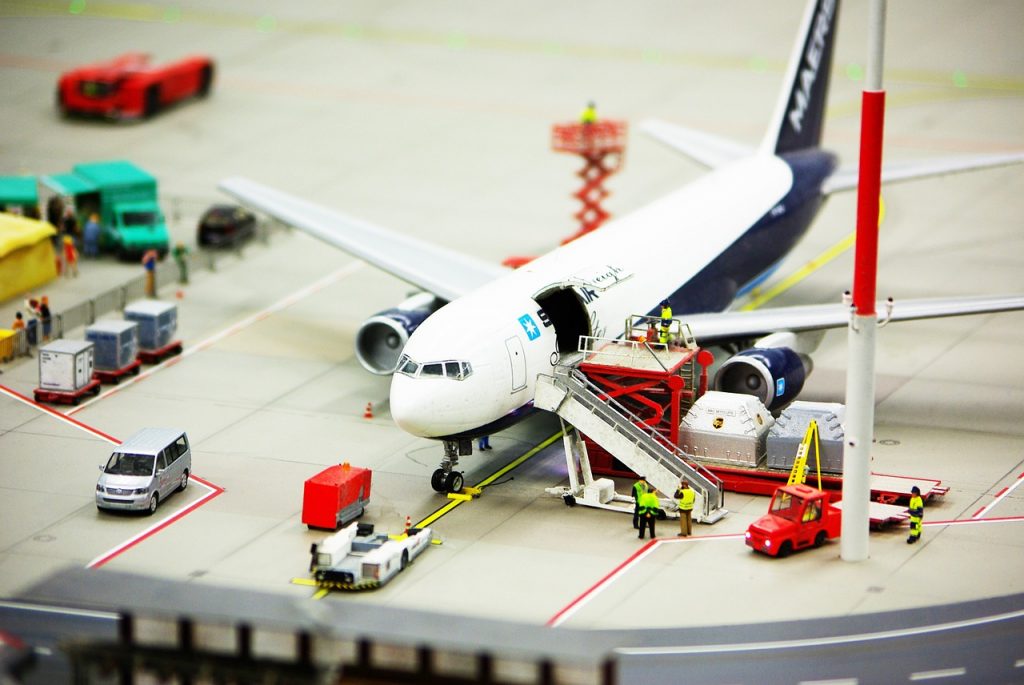 Aircraft turn around will benefit from real time updates for air and ground crews.
Currently airspace users have their own equipment and sensors, either on-board or as ground devices. These sensors collect data from the airspace in order to make management decisions.
But aviation data is usually not universally exchanged between different data owners. Airspace users sync data to their local networks first using either wired or wireless links and due to current capabilities only share the minimum amount of data required by authorities.
This not only disables real-time monitoring but also makes data analysis harder as time windows have to be synchronized in order to provide system analytics.
5G networks will change all that, enabling data sharing in real time to central servers instead of necessitating middleware through local networks.
5G networks offer machine-to-machine interaction by design and it's these features which will enable a quantum leap forward in efficiency.
While 5G hasn't arrived yet in its full capacity, smart data-driven solutions are already making their way into airports. 5G era technologies will be the future for improving passenger experience and boosting operational efficiencies.
Related article: Hainan's 5G technology drive