In this episode of Discover Hainan, Patrick and Jake, go to the volcano park to climb the highest point in Haikou.
Haikou National Geological Volcano Park (火山口地质公园) is located 15 km to the southwest of Haikou and covers an area of 108 km2 it's a dormant volcano which last erupted some 11,500 years ago. There are 40 different types of volcano in the Geopark and 30 lava caves with the longest lava tunnel running to more than 2000 metres. The area is famous for its volcanic springs from which flows pure clean drinking water. Villages in the area are sometimes called volcanic villages as the houses are made from volcanic rock which has a distinctive dark colour.
The entrance ticket costs 60 Yuan
How to get there:
Just inside the main entrance to Evergreen Park there is a tour bus which operates along tour route number 2, take this bus and get off at the 13th stop.
First Bus departs at 08:30
Last Bus departs at 13:00
Bus ticket costs 20 Yuan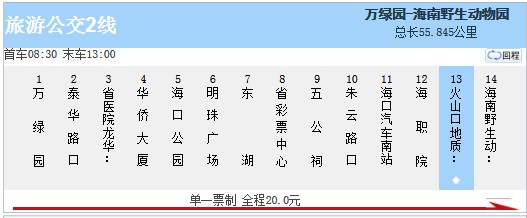 Alternately you can take a bus from Baishamen Park in Hai Dian Dao Island and get off at the last stop.
First Bus: 08:30
Last Bus: 13:00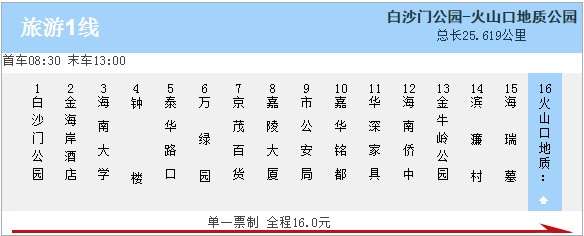 Additionally, Hairui Tomb is at the 15th stop.
Entrance tickets cost 16 Yuan
long press or scan the Qr code below to follow tropicalhainan.com
Related Articles:
Discover Hainan Episode 1 – An inner city wetlands walk
Discover Hainan Episode 3 – Tropical Wildlife Park
Discover Hainan Episode 4 – Fish market and food street
Discover Hainan Episode 5 – Yanoda Rain forest and Glass Bridge
Discover Hainan episode 6 – white water rafting in Wuzhishan
Discover Hainan episode 7 - Changying Wonderland, Global 100 theme park