Hainan Provincial High People's Court launches English website, online legal help and mobile micro court
Hainan Provincial High People's Court launches English website, online legal help and mobile micro court
Hainan Provincial High People's Court launched its new English website on January 19.
The launch is seen as an important step to improve the international business environment in Hainan and to provide professional judicial services to visitors from all around the world.
View the website here: http://en.hicourt.gov.cn
The site has hosts a plethora of information on, laws & regulations, litigation, jurisdiction, court & free trade port news, previous cases and judgment and more.
Through the new site, visitors can also download document templates and look at filing fee information.
Hainan High People's Court
Established in September 1988, Hainan High People's Court is located at No.123, Longkun South Road, Haikou, with five intermediate courts, one specialized court (i.e. Haikou Maritime Court), and 23 local courts there under.
The Court is responsible for and reports to the Hainan Provincial People's Congress and the Standing Committee of the Hainan Provincial People's Congress.
mobile micro court of Hainan
The court's website will also promote the mobile micro court of Hainan.

More information on the online court and log in here
The micro court is a new WeChat mini-program that litigants, lawyers and the public may access through Wechat. Users can also access the online Litigation Service Hall to file lawsuits or query relevant cases.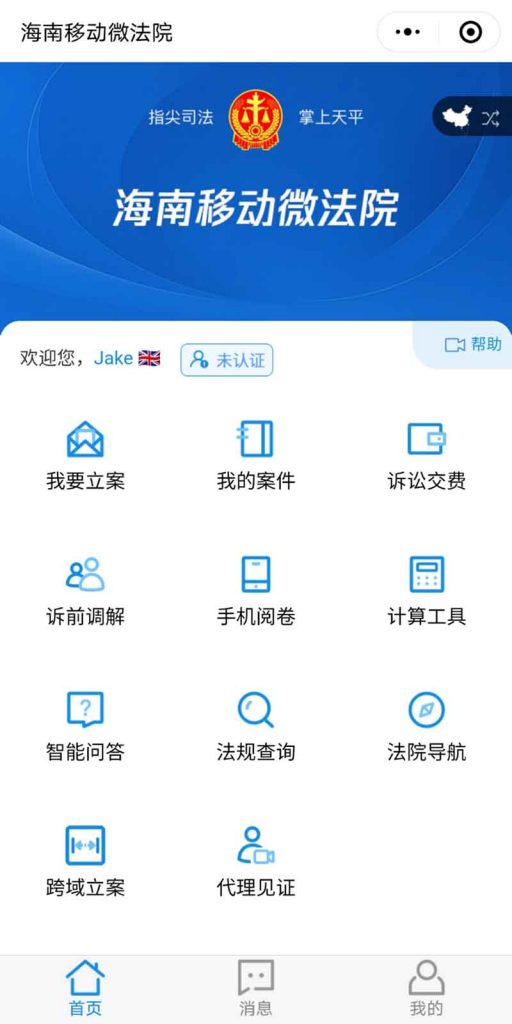 Judges may also hear and settle lawsuits through online courts.

It will provide a platform to ascertain foreign law, a service green channel for investors, a service platform and court announcements.

It will help visitors and business people from around the world to understand the latest information on the Hainan Free Trade Port and Hainan's courts whilst providing professional judicial services for them.
The website also links out to English versions of:
Haikou Intermediate People's Court
China International Commercial Court
The Supreme People's Court of the People's Republic of China
Need legal advice? Then you might want to look here
Legal advisory services of China
Through the link below you can visit an official forum for online legal advice from lawyers in China. Once you have made an account you can then submit a question to the forum.

It is also worth flicking through the forum archives as many of the same questions have been answered multiple times.

Online English Legal services forum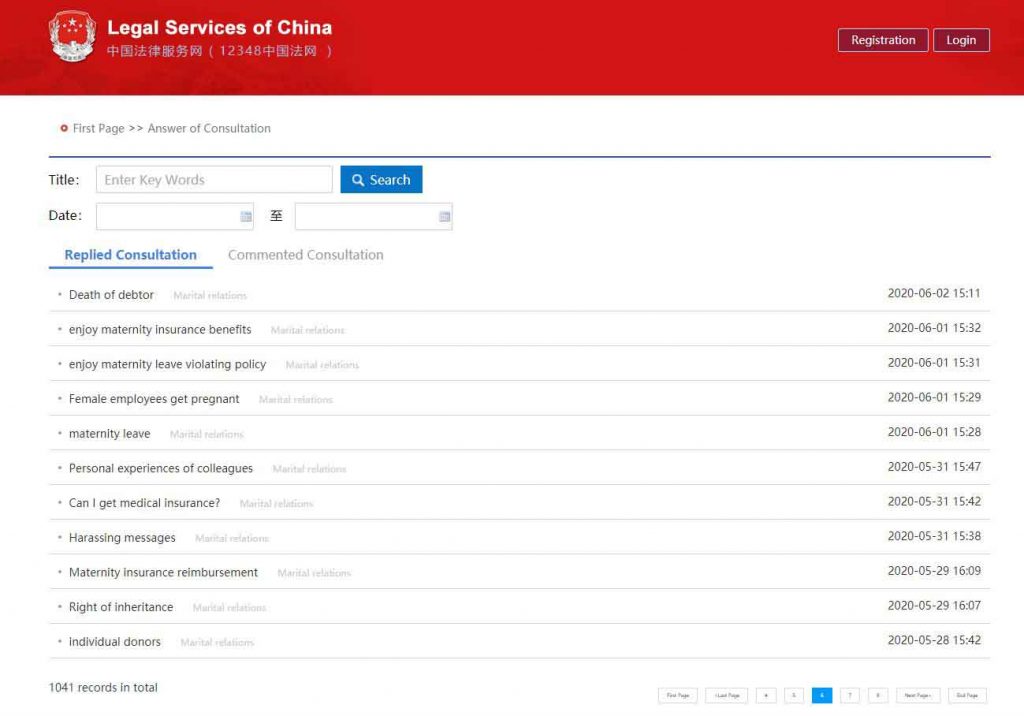 Related article: China to establish Hainan Free Trade Port intellectual property court
Tropicalhainan.com launched it's official mini programme and WeChat account, scan the Qr code to keep up to date with news, sports, entertainment, travel, opinion and more.