In a development that heralds a major stride in Hainan Island's ambitious education system overhaul, foreign higher education institutions hailing from the Hong Kong and Macao special administrative regions, Taiwan, and beyond, will now be allowed to establish and operate universities and higher vocational schools independently within the Hainan Free Trade Zone.
In a move aimed at advancing the standing of Hainan's education system and attracting top talent from overseas, the Ministry of Education and the Hainan government have jointly announced a plan allowing esteemed foreign universities specializing in science, engineering, agriculture and medicine to establish campuses in Hainan.
The latest release of the plan highlights a notable departure from the previous norm that necessitated collaboration with local partners for non-Chinese universities to run schools on the mainland. This liberalization measure is set to open up new vistas of educational opportunities and broaden horizons for students seeking top education and research facilities.
As per the plan, the decision-making body of the schools must comprise representatives from the foreign universities, along with faculty representatives, Party officials and public representatives. The appointment of the university presidents can be made by the foreign universities themselves or by the decision-making body.
Notably, the appointed presidents must reside in the China for at least six months each year, as per the guidelines. This move is set to elevate the level of education and research facilities available in Hainan Island while also enhancing academic exchanges between China and other nations.
According to the plan, in order to enhance the quality of education and promote greater diversity in the student body, foreign universities setting up campuses in Hainan are encouraged to introduce cutting-edge courses, advanced teaching materials and admit foreign students.
These universities can offer courses in foreign languages, thereby providing a unique opportunity for Chinese students to expand their language skills and broaden their horizons.
The universities are also allowed to enrol students from the mainland via the national enrolment policy, offering wider access to Chinese students seeking a global education.
However, the Ministry emphasized that the expansion of foreign universities in Hainan will be carefully monitored to ensure that only those meeting the requisite criteria are approved.
In a further boost, the universities can avail themselves of Hainan's duty-free policy for imported teaching equipment, and high-end talent working at these universities will be taxed at a maximum rate of 15 percent income tax, as per the separate statement released by the Ministry. These favourable incentives are designed to attract top talent and cutting-edge resources, elevating Hainan's position as a leading destination for world-class education.
To date, the Hainan Lingshui Li'an International Education Innovation Pilot Zone established in 2020 has inked cooperation agreements with 22 universities from across the globe and domestically, paving the way for six Sino-foreign education cooperation programs to be established.
Wang Linpin, the deputy director of the zone's management bureau, confirmed that nearly 500 students are currently pursuing their education at the zone, with the number expected to increase to 2,000 by the upcoming fall semester.
Germany's Bielefeld University of Applied Sciences is slated to become the first independent foreign university to set up a campus on Hainan Island. Occupying a sprawling 67-hectare area, the campus will be situated in Yangpu Economic Development Zone in Danzhou city and is projected to enrol up to 12,000 students, according to local authorities. This move is set to foster closer academic and research cooperation between China and Germany, while also elevating Hainan's standing as a world-class education hub.
Related article: China's First Wholly Foreign-Owned College to open in Hainan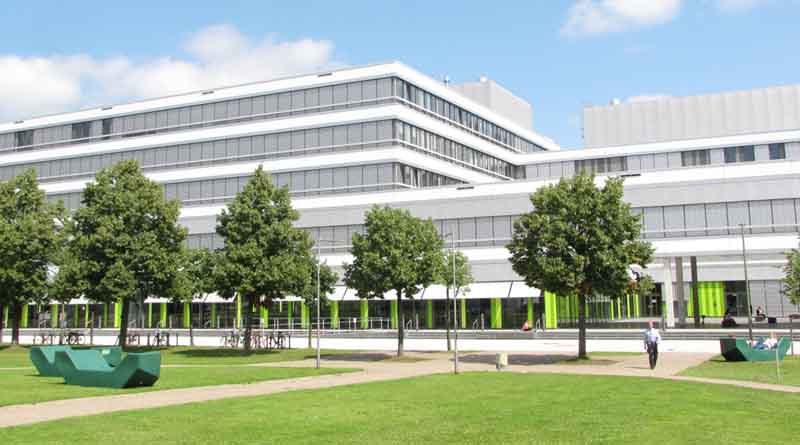 If you would like to make a comment, compliment or complaint about any aspect of living or working in Hainan Island, we'd love to hear from you. We pass all communications on to the relevant services. Please keep it polite and to the point.