March 3rd Hainan province will carry out its own commercial space projects and launch satellites for a more dynamic development of the regional free trade port, according to Yang Tianliang, head of the Hainan branch of the Aerospace Information Research Institute (AIR) under the Chinese Academy of Sciences (CAS).
"Hainan will develop commercial cosmonautics – designing, building and launching satellites and putting them into operation," the Nanguo Metropolis Daily quoted him as saying.
According to the head of the research institute, who is also the chief designer in the Hainan satellite project, the launch of four spacecraft on February 27 should be considered a "breakthrough, an important milestone in the development of regional astronautics." The four satellites were named after China's southernmost province.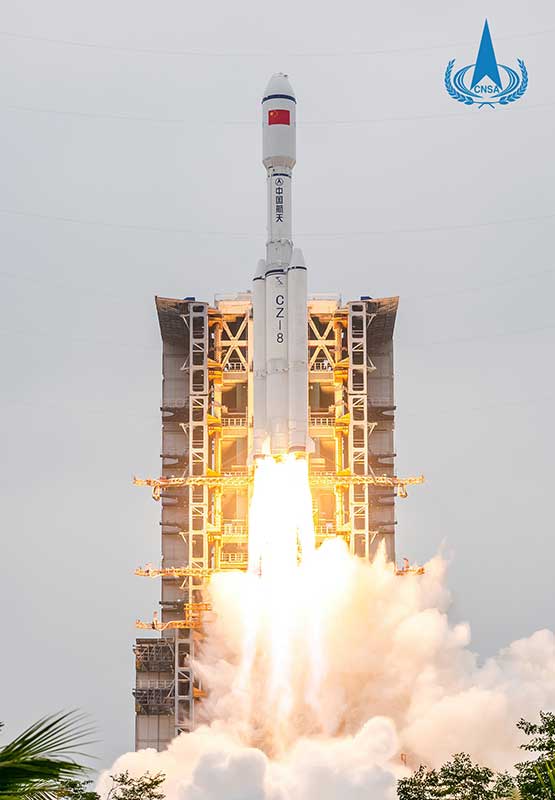 "We launch rockets from Wenchang Space Launch Centre and use satellite information in Sanya," said Yang Tianlian.
The Wenchang Space Launch Site (Chinese:文昌航天发射场), located in Wenchang, Hainan, is one of the two spacecraft launch sites of Xichang Satellite Launch Center (the other site is in Xichang, Sichuan).
The Wenchang site has been specially selected for its low latitude, which is only 19° north of the equator, which will allow for an increase in payload necessary for launching China's future space station. It is capable of launching the Long March 5, currently the most powerful Chinese rocket.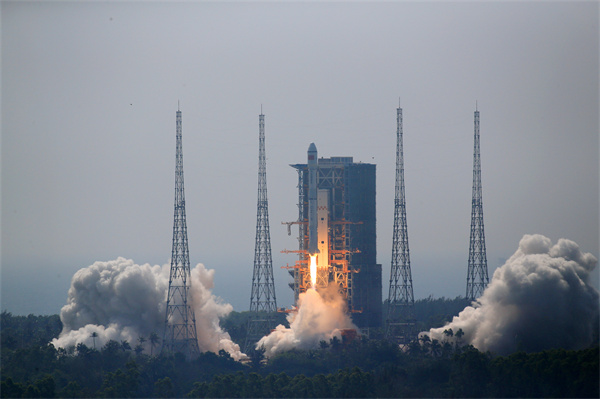 The China Aerospace Science and Technology Corporation launched 22 satellites on Feb 27th at 11:06 Beijing time using the Chang Cheng 8 launch vehicle (CZ-8), four of which – Hainan-1-01, Hainan-1-02 and Wenchang-1-01, Wenchang-1-02 – were named after Hainan.
The launch took place from the Wenchang Space Launch Centre. The main purpose of the spacecraft is to monitor the state of marine areas and obtain data to ensure safe navigation.
The Wenchang launch site is one of China's four space harbours and is the only place in the country where technical conditions allow the launch of the CZ-7A (Chang Cheng 7-a) – the largest (60.7 meters long) rocket of national design.
China's other next-generation rockets, which only Hainan is capable of launching, are the commercial CZ-8 and the CZ-5 and CZ-5B (Chang Cheng 5 and Chang Cheng 5-be). They are the most massive (870 and 837.5 tons, respectively) of all counterparts developed in China. In addition, the spaceport is a popular attraction, which in 2021 attracted more than 8 million tourists who spent 6 billion yuan (more than $942 million) during the visit.
Related article: February 27th Hainan launch to set domestic record for most satellites launched

If you would like to make a comment, compliment or complaint about any aspect of living or working in Hainan Island, we'd love to hear from you. We pass all communications on to the relevant services. Please keep it polite and to the point.