China Aerospace Science and Technology Corporation (CASC) is launching a designed-for-reuse Long March 8 rocket for the second time. This rideshare mission will carry 22 satellites for Chinese commercial space companies, including optical and radar Earth observation satellites. If the mission succeeds, it will set a domestic record for the most satellites launched by a single Chinese rocket.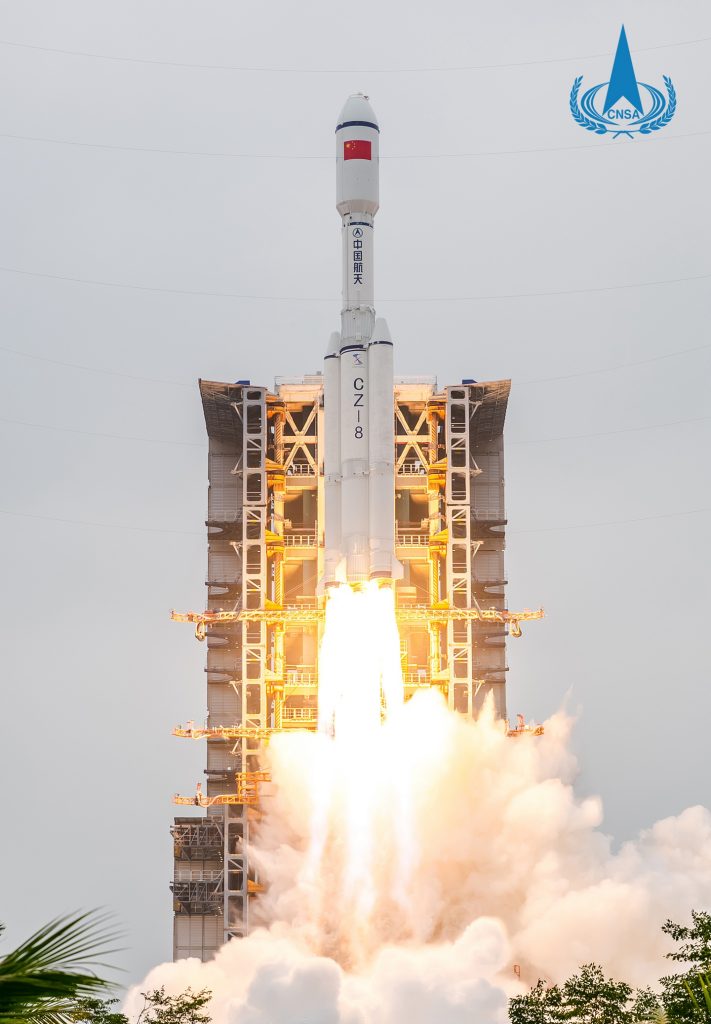 Launch Window
(Subject to change)
February 27, 2021 – 01:30:00 – 06:30:00 UTC | 09:30:00 – 14:30:00 BJT
Mission Name
Hainan-1 to 4 and Others, a rideshare mission
Launch Provider (What rocket company is launching it?)
China Aerospace Science and Technology Corporation (CASC)
Rocket
Long March 8 Y-2
Launch Location
LC-201, Wenchang Spacecraft Launch Site, Hainan.
Payload mass
Unknown, up to 4,500 kg (9,900 lb) to Sun-synchronous orbit (SSO) at an altitude of 700 km
Will they be attempting to recover the first stage?
Not on this mission
Where will the first stage land?
It will crash back into the ocean in the South China Sea
The China Great Wall Industry Corporation (CGWIC) is responsible for arranging this launch. Among the payload will be four Hainan-1 satellites, eight Tianxian radar satellites, and ten Jilin-1 optical Earth observation satellites.
What Is Long March 8?
The Long March 8 is China's first venture into orbital-class medium-lift reusable rockets. It is designed to replace the Long March 2 and Long March 3 rockets that use hypergolic fuels for their first stages. The rocket is capable of placing around 4.5 tons of payload to a Sun-synchronous orbit with an altitude of 700 km (435 miles). The Long March 8 Y-2 rocket consists of a center core and an upper stage and compared to the first version (Y-1), lacks two side boosters.
The Long March 8 is 50.3 meters (165 feet) long, with a take-off weight of 356 tonnes when launched with two side boosters. Its maiden flight took place on December 22, 2020. The Long March 8 Y-2 rocket was manufactured in Tianjin and was then shipped to Hainan Island; the rocket will launch from the facility at Wenchang.
The Long March 8 is the first orbital-class vehicle designed for reuse.
The first truly reusable version of the Long March 8 rocket is expected to fly in 2025.
Related article: Work begins on Hainan underwater data centre

If you would like to make a comment, compliment or complaint about any aspect of living or working in Hainan Island, we'd love to hear from you. We pass all communications on to the relevant services. Please keep it polite and to the point.