Here's why you could pay as much as 15 yuan for your next coconut
Over the past week, the retail price of coconuts in Hainan has hit record highs. As coconuts go into short supply, they have reached a retail price of around 15 yuan per coconut on some parts of the island, more than double for the same period last year.
Local retailers are paying the price.
Online sources report that last year retailers could purchase them for as low as 1.5 yuan each, whereas this year the purchase price for retailers is around 4 yuan per coconut.
Mr. Zhao Guoxiong who works in the coconut picking industry told reporters that, this year he was paid 2 yuan per coconut and that it's possible to pick 100-200 coconuts per day.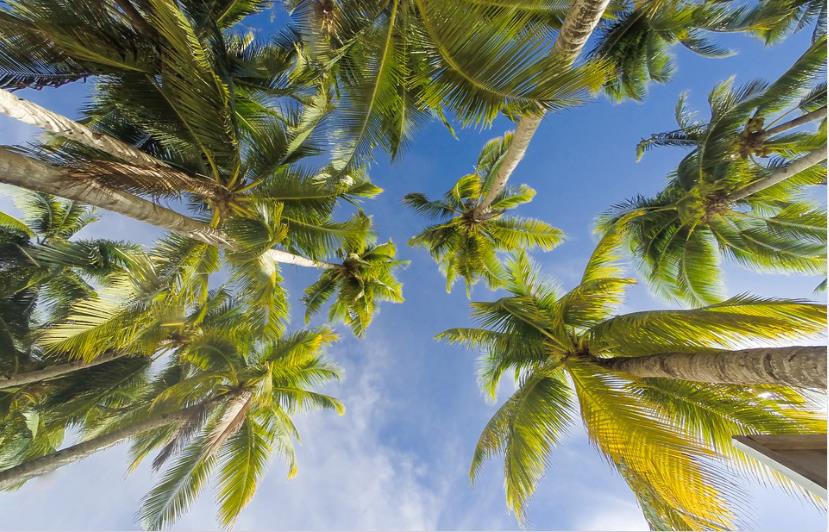 He also mentioned that the additional costs for handling, transportation and loss needed to be increased to 1.5 yuan from 1 yuan in order to stay in business.
According to Li Sheng a spokesperson for a coconut purchasing farm in Qionghai city, the purchase price of coconuts has been rising steadily since spring festival. It has become more difficult to purchase coconuts and by August this year, almost no stock was available.
Li Sheng has to travel to Sanya, Lingshui and other locations around hainan to buy stock from small sellers at a cost of 7-7.5 yuan per coconut and wholesale markets are selling them for 8-8.5 yuan each.
Coconut at wholesale markets in Sanya and Qionghai at 8-8.5 yuan per piece and delivered to Haikou will actually cost retailers 9-9.5 yuan per coconut to acquire.
Shipping costs from Sanya to Haikou is 1 yuan per unit and Qionghai/Wenchang to Haikou is around 0.5 yuan per unit.
Due to picking & clearing costs, transportation, and increasing rent prices for shops, some small stores need to sell coconuts at 15 yuan per piece in order to make money.
There are around 300 large and small coconut acquisition sites across Hainan province.
Agreeing on a unified price for sale has always been a difficulty among retailers and wholesalers. The recent price rise in coconuts is a natural response of the market after demand exceeds supply.
Climate was an important factor that led to low coconut output in 2021.
There were many typhoons in the second half of last year and a continuous low temperature and cold wave at the beginning of this year. The drought in the first half of 2021 also affected the yield of coconuts.
Although coconuts grow throughout the year, it usually takes 4 months from flowering to harvesting. Poor weather conditions in the second half of 2020 restricted coconut output and contributed to price rises.
Hainan coconuts are also sold to other provinces in China which is a contributing factor to the market demand for coconuts in Hainan. According to Li Sheng who sells coconuts wholesale "the quality requirements for the off-island market are not as high as those on the island, and loss will be lower than the domestic market".
"In the past, we could sell four to five hundred coconuts a day, but now we can only sell one to two hundred coconuts a day, and the quality of coconuts is also low and the loss is high." Li Huiyong said.
Hainan's coconuts mature from south to north.
Presently, there are some coconuts on the market in Sanya and Lingshui in the south but they are in low supply.
Therefore it is expected that higher prices for coconuts will continue. The situation is expected to be alleviated around November when a new batch of coconuts will be ready for harvest in the main production areas such as Wenchang and Qionghai.
During the fourth quarter, as a result of cooler weather, fewer consumers purchase coconuts and the retail price is expected to be lower.
Related article: Ten facts about coconuts you might not know