The first doses of the inhaled COVID-19 vaccine have officially been administered in Hainan and will be rolled out across the province next week.
The new vaccine is inhaled through the mouth, enters the upper respiratory tract, bronchi, and lungs, to produce immunity.
The vaccine is open to people who are 18 years old and above, and have completed two doses of the COVID-19 inactivated vaccine or adenovirus vector vaccine, with an interval of 6 months and above. 
In the Fangzhuo Vaccination Clinic, an "atomized vaccination room" has been specially set up for people to get vaccinated.
You can read the paper on the Study to Evaluate the inHaled Recombinant COVID-19 Vaccine (Adenovirus Type 5 Vector) On the Protective-Efficacy in Adults here.
Questions and Answers on the Inhaled COVID-19 Vaccine
1. What conditions are required for inoculation with the inhaled COVID-19 vaccine?
You must be 18 years old and above, have completed 2 doses of inactivated or 1 dose of adenovirus vector vaccine at least 6 months ago, you can be boosted with the inhaled vaccine, and only need to be inoculated with 1 dose.
The inhaled Recombinant COVID-19 Vaccine (Adenovirus Type 5 Vector) is currently not used for basic immunization.
2. Will my nucleic acid test results be affected after vaccination?
It will not affect your nucleic acid test results.
According to the "Technical Guidelines for Collection and Detection of COVID-19 Samples", the main sites for nucleic acid detection of COVID-19 are 1ab (ORF1ab) and the nucleocapsid protein (N protein).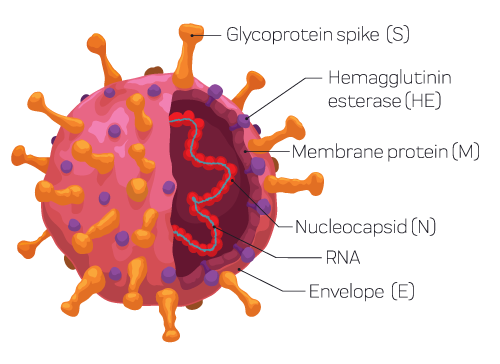 The adenovirus vector COVID-19 vaccine is characterized by only containing the gene sequence of the S protein, which expresses the antigen in human cells, and does not contain the nucleic acid detection sites ORF1ab and N protein, so it will not cause infection or COVID-19 nucleic acid detection positive result after vaccination.
3. How to get inoculated with the inhaled COVID-19 vaccine?
Step 1: The subject first exhales (do not breathe into the nebulization cup);
Step 2: Hold the nozzle of the atomizing cup in your mouth and inhale deeply until there is no mist in the cup;
Step 3: Hold your breath for more than 5 seconds, then breathe normally, and the vaccination is over.
4. Under what circumstances should you repeat the inhalation? Does repeated inhalation matter?
If there is obvious mist gas in the atomization cup after first inhalation, or coughing or early exhalation occurs during the inhalation (including the 5-second breath holding period), those who fail to inhale correctly need to inhale a dose of vaccine again, and only one re-inhalation is allowed.
Doubling the dose has been studied in clinical trials, and one more inhalation (0.2ml) is safe and will not cause any serious adverse reactions related to the vaccine.
5. How long before I can receive other vaccines after receiving the inhaled COVID-19 vaccine?
The interval should be greater than 14 days. Where a rabies vaccine, tetanus vaccine, or immunoglobulin (immunoglobulins, also called antibodies are proteins that your immune system makes to fight germs, such as viruses and bacteria), are required due to animal bite/scratch, trauma, etc., the COVID-19 vaccination interval need not be considered. Consult your doctor for details.
6. What should I pay attention to after vaccination?
The possible adverse reactions are transient fatigue or fever. Generally, no special treatment is required and people recover on their own. In some cases, the fever may last for 1-2 days. If your temperature exceeds 38.5°C, take antipyretic medicine in time (any kind of antipyretic medicine is acceptable), and rest in a cooled environment.
If the symptoms are severe or you cannot judge the severity by yourself, you should seek medical treatment in time and report to the doctor at the vaccination site.
7. At present (provinces/districts) have started to roll out the new inhaled COVID-19 vaccine, what are the advantages of this vaccine as a booster?
The new inhaled COVID-19 vaccine is a brand new and improved version of the vaccine, which provides mucosal, humoral, and cellular immunity, especially mucosal immunity, which can better protect the human body from virus infection and even block the spread of the virus, (you can find a link to the study above).
According to CanSino Biologics Inc., a large amount of clinical data proves that the new inhaled COVID-19 vaccine requires reduced dosage, and the immunization effect of sequential vaccination is effective against the Omicron mutant strain, and its safety has been fully tested.
8. What are the contraindications for the inhaled COVID-19 vaccine?
Those who have had severe allergic reactions to vaccines in the past, those who suffer from uncontrolled progressive neurological diseases (epilepsy, Guillain-Barré syndrome) and those who suffer from acute diseases, acute attacks of chronic diseases, or fever.
Related article: International Clinic at Haikou People's Hospital moved to new location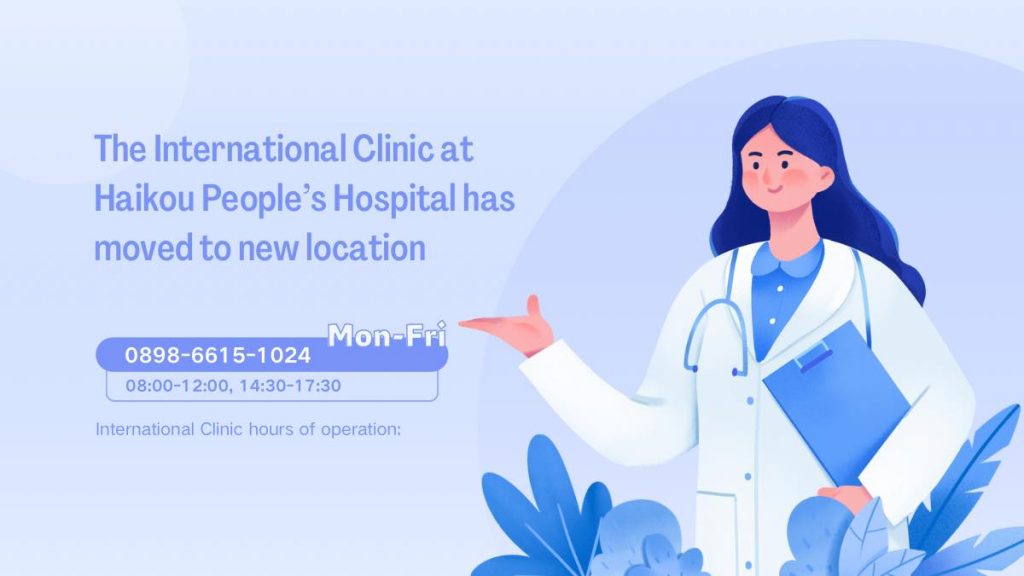 ---

If you would like to make a comment, compliment or complaint about any aspect of living or working in Hainan Island, we'd love to hear from you. We pass all communications on to the relevant services. Please keep it polite and to the point.