On the afternoon of May 27, the 2021 Haikou Volcano Lychee King Competition was held at the Yongxing E-commerce Poverty Alleviation Center, Yongxing Town, Xiuying District.
The theme of this year's event was "New Farmers and New Talent".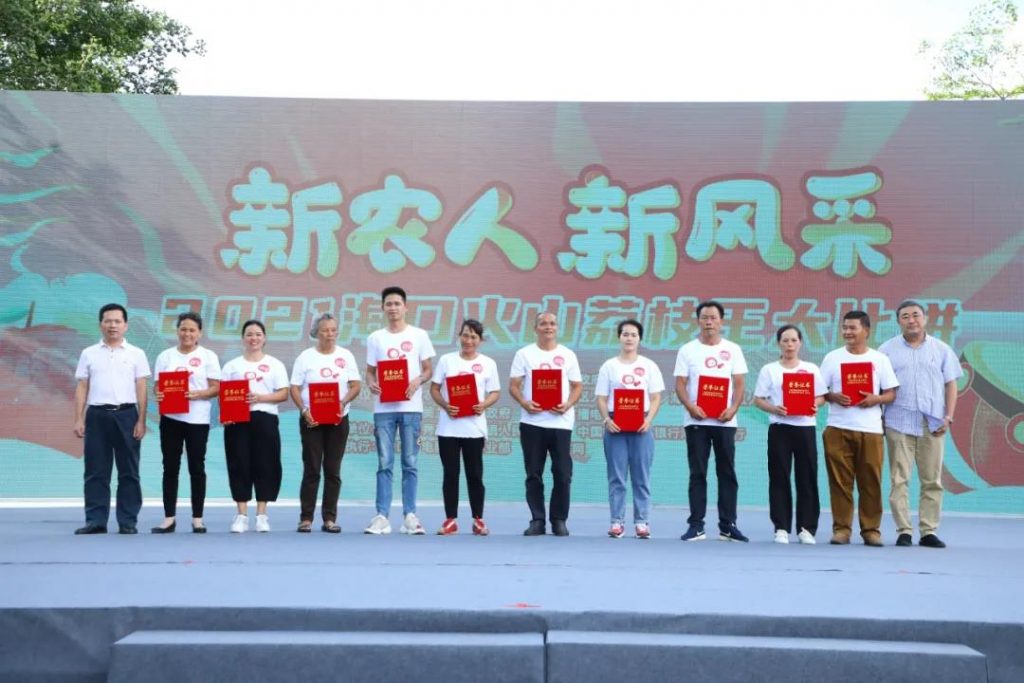 Each year the competition is held to find a new lychee king. Lychee farmers from nearby farms gather to go head to head to see who has the largest king lychee.
This year Wang Qiongwen, from Meimei Village, Jianqun Village Committee, Yongxing Town, Xiuying District, Haikou took first prize, for having the largest single lychee fruit.
There was also a lychee auction at the event and one juicy lychee was auctioned off for a whopping 24,800 yuan.
The auction proceeds were donated to the Rural Revitalization Office of Yongxing Town, Xiuying District, Haikou for the Poverty Alleviation.
King Lychee
King lychees are a small category of lychees which are limited in production volume. King lychees are generally late season lychees and are quite rare across china.
The king lychee plantations are located in the volcanic area of Yongxing in Haikou, where the area is rich in volcanic minerals and mouisture levels are low, this is what gives the king lychee their sweet flavor.
The total land area devoted to king lychees is less than 1,333 hectares.
Hainan king lychees enter the market every year between May 25th and July 1st. The peak retail season roughly lasts from June 3rd until the end of June.
Fresh Lychees usually grow from June to August. Lychees are a tropical fruit originally from Guandong and Fujian province in China, but it now grows in many parts of the world.
The fruits have many health benefits, they are high in vitamin C, high in antioxidants, boost metabolism, good source of B-complex vitamins and help with cardiovascular health.
Lychee fruits from the Yongxin town area can grow as big as an egg and one fruit can reach more than 60 grams.


Related article: Hot tips for keeping your doggies cool this summer