November 9th, the epidemic prevention and control headquarters in Longhua District, Haikou City issued a notice on carrying out nucleic acid screening for all permanent residents and floating population in the main urban area today, November 10th.
The relevant information has been announced as follows:
1. Testing areas:
Main urban area of Longhua District (Chengxi Town, Haiken, Jinmao, Jinyu, Binhai, Datong, Zhongshan Street)
2. Testing and arrangements
(1) Testing
All permanent residents and floating population within the main urban area of Longhua District shall be subject to the principle of "inspection must be carried out, no household is missed and no one is left behind".
(2) Sampling time: 08:00-19:30
(3) Nucleic acid detection points (see here for details on finding the fastest testing stations in your area)
3. Precautions
(1) Please take your mobile phone, prepare the Hainan health code, wear a mask, and go to the nearest sampling location for sampling. Make sure that no one is missed and no one is left behind.
(2)Please take personal protection, keep a distance of "one meter line" during queuing, queue up in an orderly manner, and enter and exit the site as required.
(3)Nucleic acid sampling will not be carried out within 48 hours after COVID-19 vaccination, but will be carried out after 48 hours, but it is necessary to report and explain the situation to the community staff in a timely manner.
(4)People who have been infected with COVID-19 may not participate in nucleic acid mixed tube sampling within three months after discharge. If nucleic acid screening is required, please contact the unit or the neighbourhood committee to provide single tube sampling service.
(5)Before the nucleic acid screening results are issued, please reduce travel as much as possible and do not participate in group activities. If you have a fever and other symptoms, please take the initiative to visit the fever clinic of the nearest hospital.
For your health and that of others, people are invited to cooperate fully. Please don't believe or spread rumours. In case of difficulties, you can call the 12345-government service hotline at any time.
Epidemic Prevention and Control Headquarters Longhua District
November 9th
Related article: Rolling calendar for November's Haikou testing locations, and how to find least busy line in your area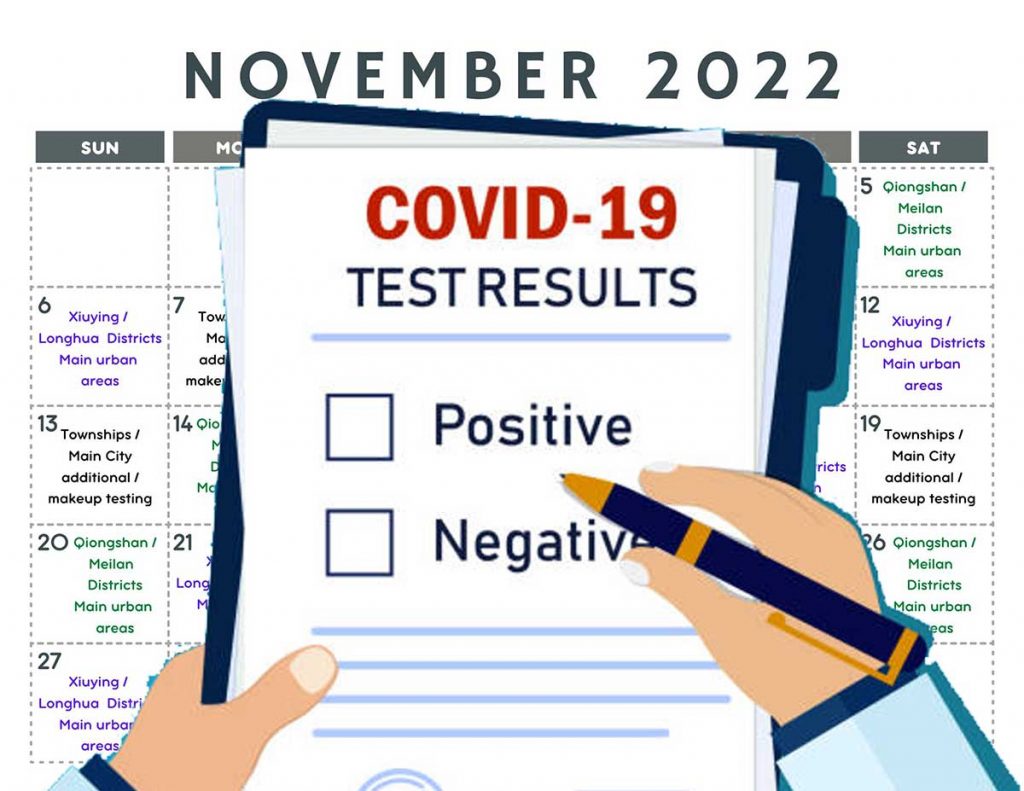 ---

If you would like to make a comment, compliment or complaint about any aspect of living or working in Hainan Island, we'd love to hear from you. We pass all communications on to the relevant services. Please keep it polite and to the point.