Rainstorm level-4 warning, tropical depression may develop into Typhoon No. 9
The Hainan Provincial Meteorological Observatory announced that it expects the tropical cloud cluster near the Leizhou Peninsula to develop into a tropical depression on the 3rd, move to the northeast and may further strengthen into a typhoon (tropical storm level) around the 4th.
Affected by the tropical depression, there will be strong winds and rain affecting Hainan Province from the 3rd to the 4th.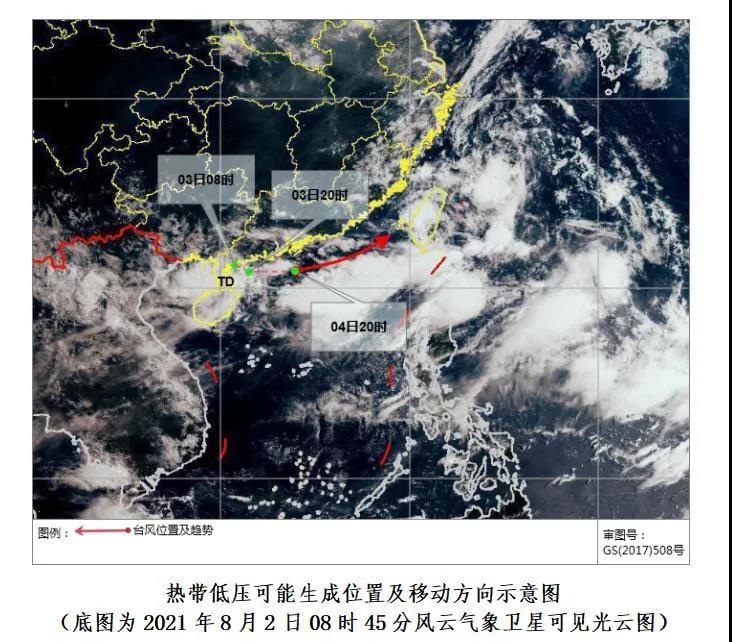 It is expected that in the next 24 hours, Haikou, Wenchang, Ding'an, Chengmai and Lingao will see precipitation of more than 50 mm, relevant departments and personnel are requested to take precautions.
Due to the tropical depression, winds on the Qiongzhou Strait have increased which affects the safety of ships. The Qiongzhou Strait route will be suspended from 02:00 on August 3rd, 2021.
Please re-arrange your travel plans in advance to avoid delays.
It is expected that on August 3rd, there will be heavy rains in the northern, western and eastern regions of Hainan Island. Heavy to moderate rains in other areas; on the 4th, it is expected there will be moderate to heavy rains in the northern and eastern parts of Hainan Island, and there will be showers or thunderstorms in other areas.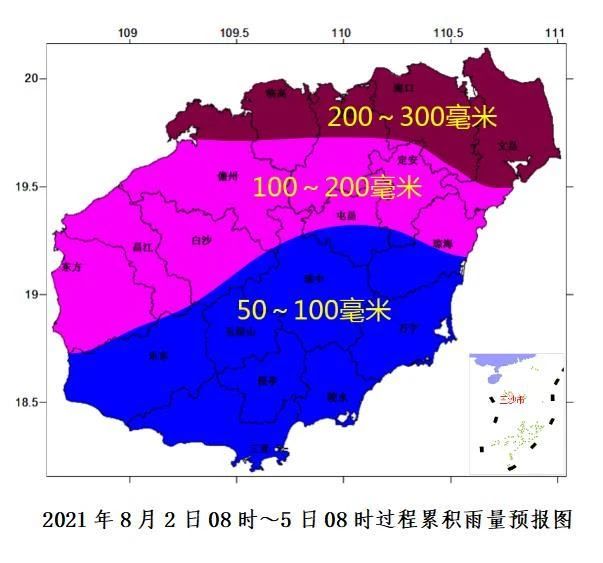 In addition, from the 3rd to the 4th, strong winds of magnitude 6 to 7 and gusts of magnitude 8 will affect coastal areas around Hainan Island.
Related article: Hot tips for keeping your doggies cool this summer