The Wrangler archery Club, Haidian Island, Haikou
The Wrangler archery Club, Haidian Island, Haikou.
Trying to woo your very own Maid Marian, recruit a band of merry men or perhaps you're just looking for a fun place to escape the rain? If the answer is yes to any of the above then you may want to take a visit to the Wrangler Archery Club on Haidian Island, Haikou.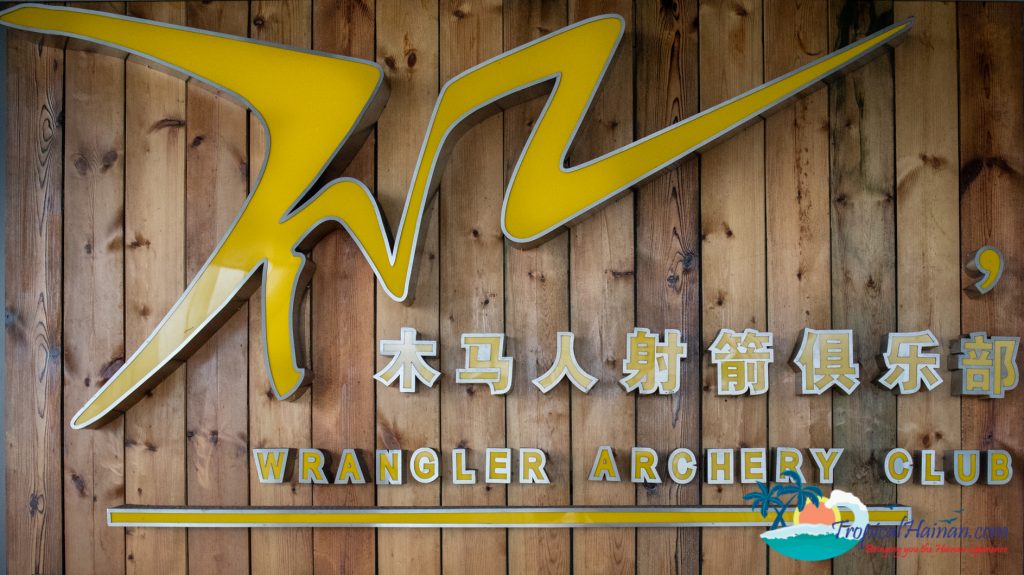 The club is open to people of all abilities from first-timers to pro's training for international competitions. It attracts a wide range of customers from students to business types.
Helpful owners
During our visit to the club, we met with Jay, who is a long-standing member of the club and archery hobbyist. Jay tells us that, he spends most of his spare time at the club, and the owners are really helpful with newcomers. He also tells us that even though the coach's level of English is limited he has been able to learn a lot from them.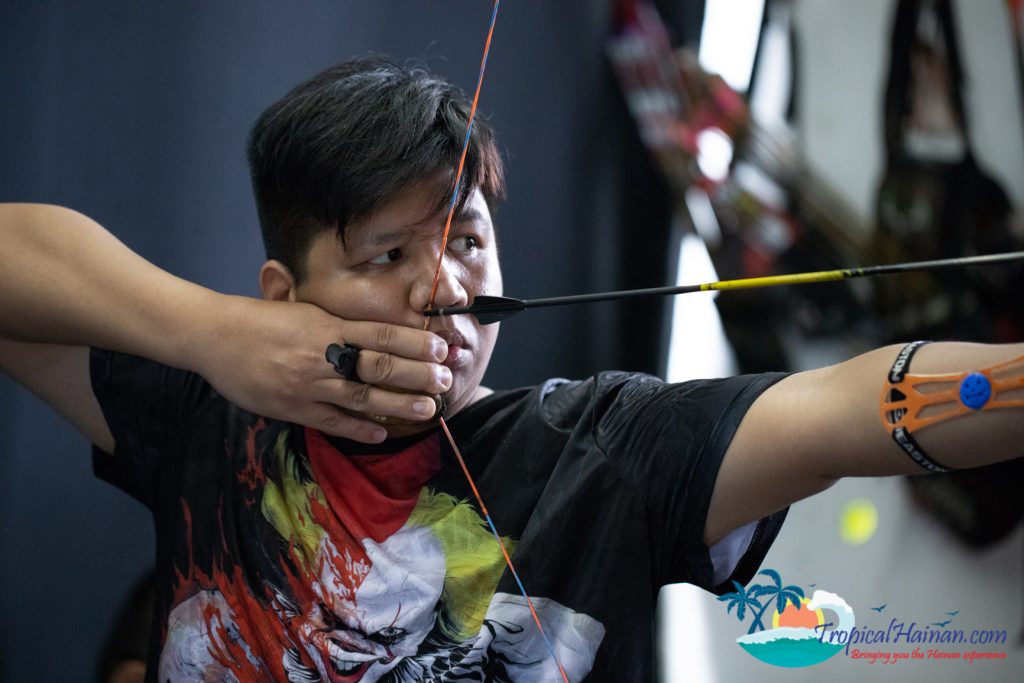 Three different ranges
There are three ranges at the club, a 3-6 meter range next to the reception area, a 6-meter range and an 18-30 meter range with spotter screens for the more advanced users.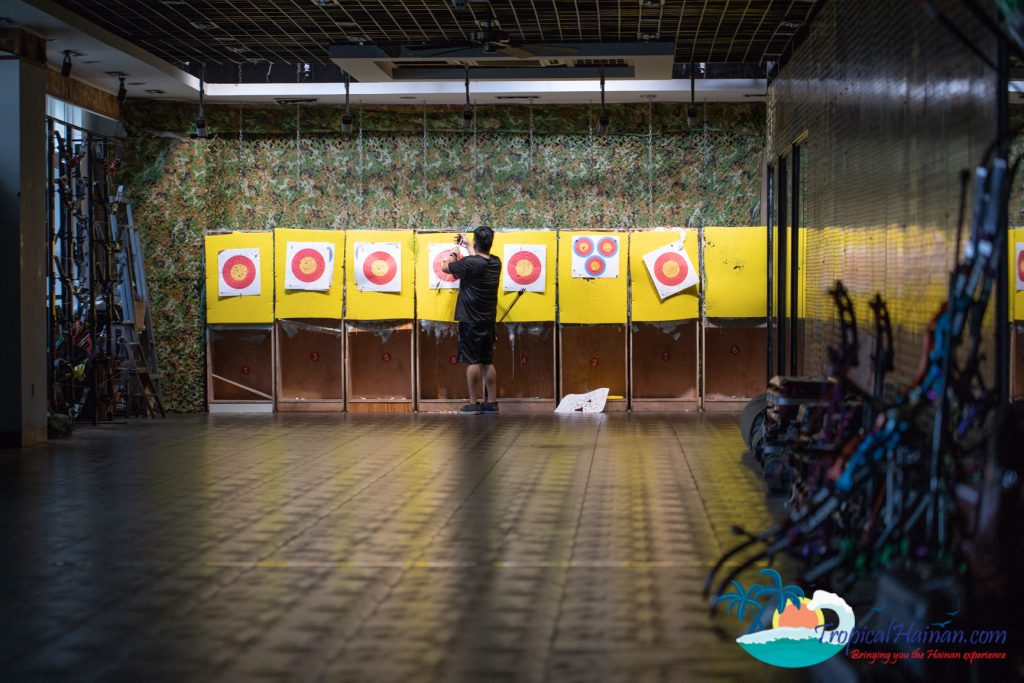 How much is it?
For 65 yuan an hour you can shoot as many arrows as you like, the price also includes equipment rental of a simple bow, arrows and wrist protection which is needed (see photo below).

Minimum age to go shoot some arrows is 12 years old, this is partly because it can be quite difficult for smaller children to pull back the string on the bow. Bow rentals come in 12 lb, 25 lb and a 45 lb draw.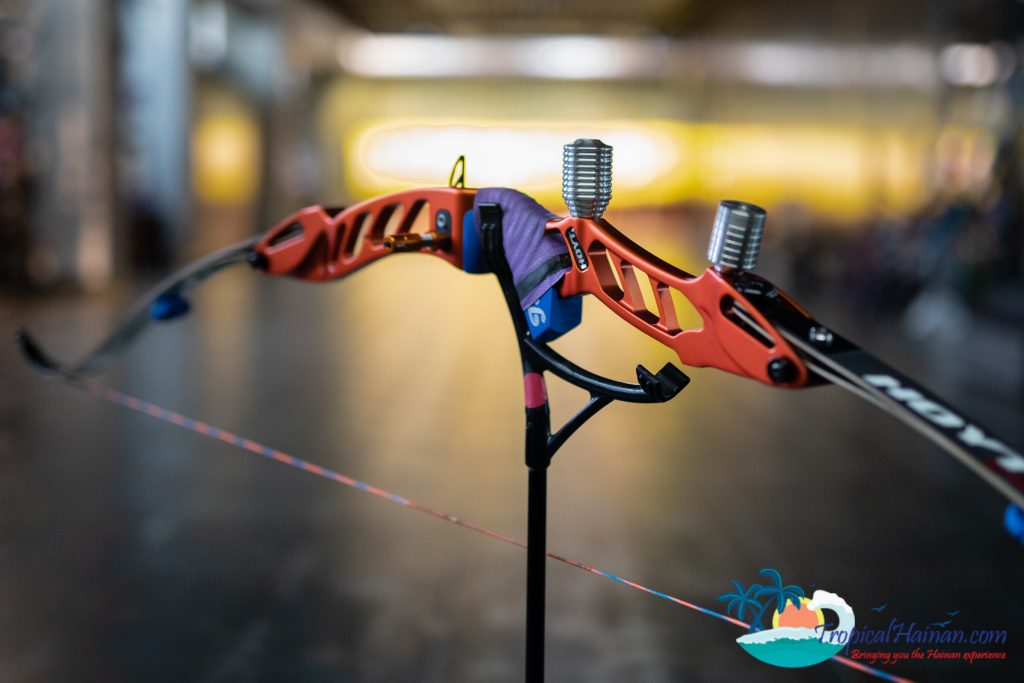 Interclub competitions
The club holds interclub competitions on the last Saturday of each month. Sometimes contests are held outdoors with targets being placed at the 50-meter mark. In previous years the club has held an international competition with a South Korean archery club.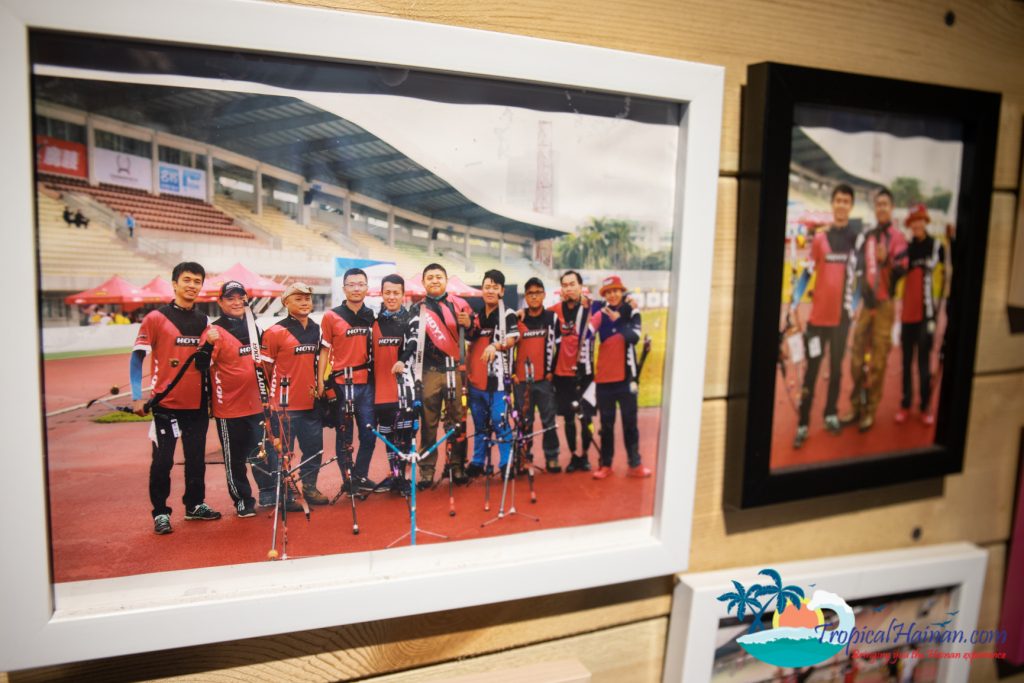 Opening times
The club is open 7 days a week from 10:30 am to 12:00 midnight. It can get quite busy during evenings and weekends.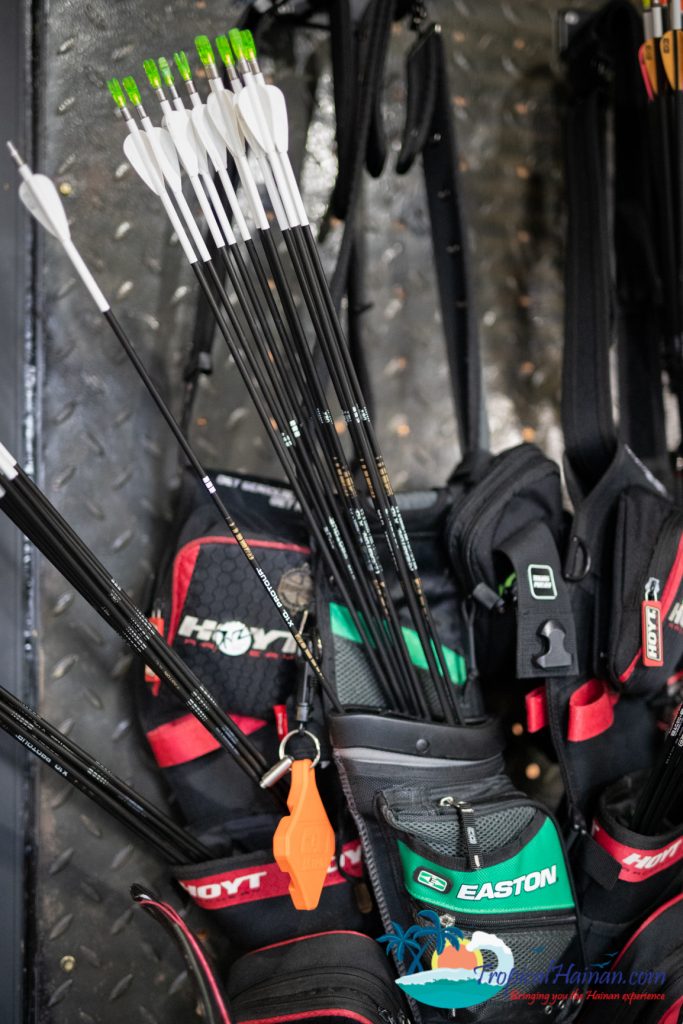 Be safe
A few rules to adhere to whilst at the club. Strictly no alcohol; before collecting your arrows from the target check everyone has finished and don't point your bow and arrow at anyone. Just be safe!
Where is it?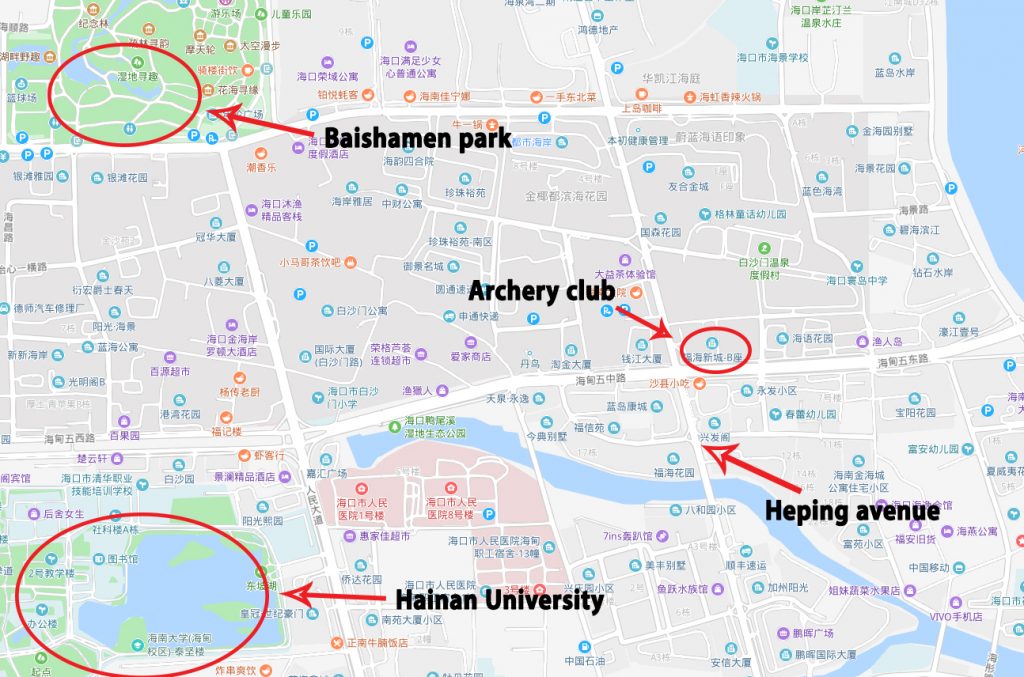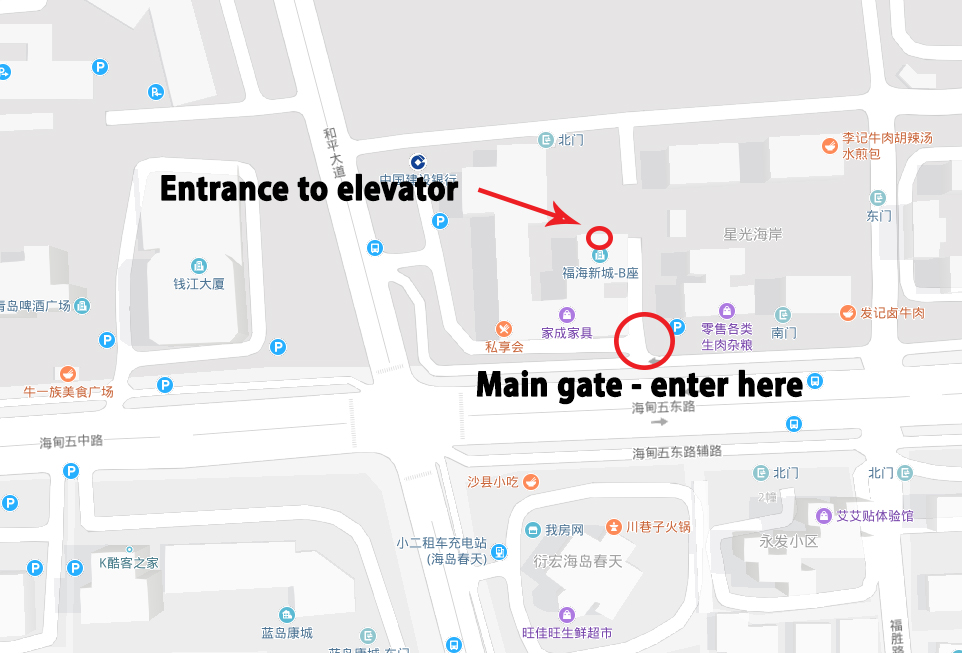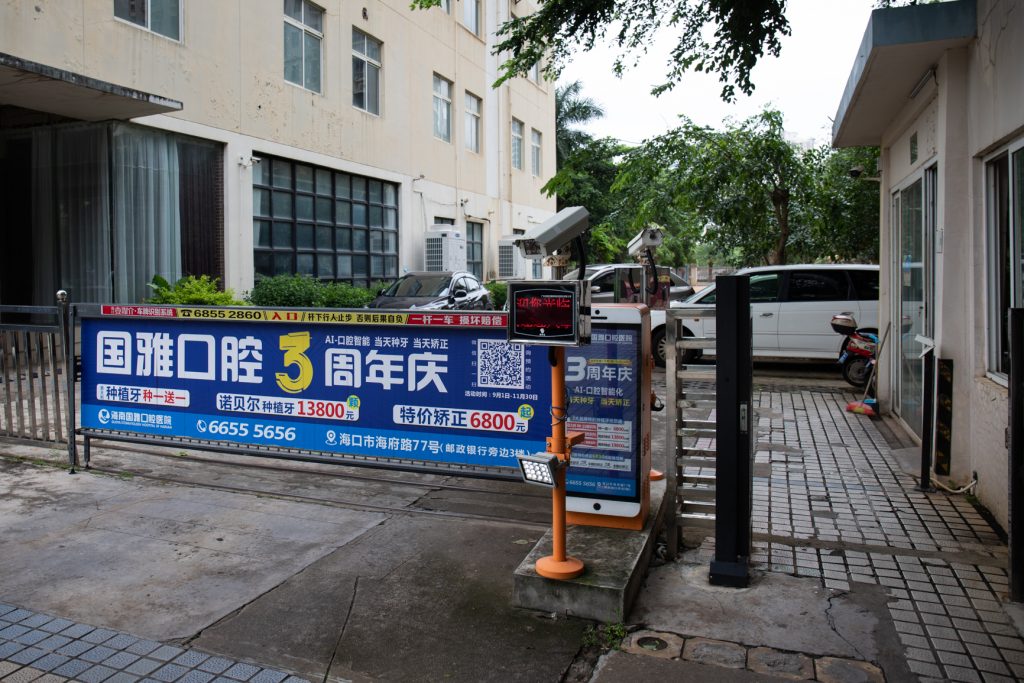 Address: 海南省海口市美兰区海甸五东路3号福海新城-B座
Go through the main gate, turn left at the corner of the building. Go through the door on your left-hand side and take the elevator up to the 4th floor.
Related Article: Water sports in Hainan