Haikou Meilan International Airport has implemented the following epidemic prevention and control measures to ensure the safety of passengers entering and leaving Hainan Island.
Outbound passengers
According to the requirements of the Hainan Provincial Headquarters for the Prevention and Control of the Novel Coronavirus Pneumonia Epidemic, the 48-hour nucleic acid test negative certificate, required for people leaving the island to enter the terminal, is now canceled.
Note: Due to differences in local control requirements, please refer to the destination airport and the airline for their departure and epidemic prevention requirements.
All passengers (including pick-up and drop-off personnel) entering the terminal of Haikou Meilan International Airport must present a "Hainan Health Code" or "National Integrated Government Service Platform Epidemic Prevention Health Information Code" Green Code as well as Passport or ID card.

All visitors must wear a mask correctly and cooperate with temperature testing.
For passengers who are unable to obtain the "health code" such as the elderly, children, etc. the accompanying person can apply for the family "health code" on their behalf.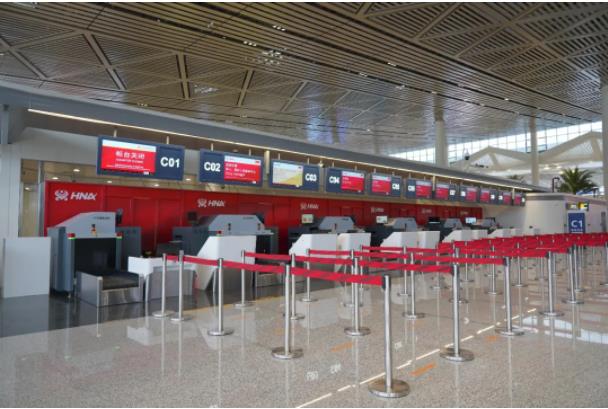 Arrivals
All passengers arriving in Haikou (that have not been to an affected area or medium-high risk area within 14 days) must take these three steps for epidemic prevention inspection.
1. Present their "National Integrated Government Service Platform Epidemic Prevention Health Information Code" or "Hainan Health Code",
2. Present their personal itinerary,
3. Perform a temperature measurement.
If personnel can show a green code and the itinerary indicates that high risk areas or other epidemic-related areas have not been visited and body temperature is normal, they can pass through.
Quarantine procedures
Travelers with a history of residence in high-risk areas will be required to quarantine at the port of entry for 14 days, and samples for nucleic acid testing will be taken on days 1 and 13.

After the quarantine period is finished and the nucleic acid test is negative, another 7 days of home health monitoring will be required and another free nucleic acid test will be carried out at the end.

Personnel should seek medical attention if they have any symptoms such as a fever or a cough, and take the initiative to inform the doctor of recent travel history.
Personnel travelling from affected areas are required to present 2 negative nucleic acid test reports within 48 hours to pass through.
Due to changes in the airport's epidemic prevention procedures, all departing passengers are requested to arrive at the airport 2 hours in advance, present their health code before entering the terminal building and cooperate with the inspection staff to ensure smooth and efficient passage.
Related article: Changes to Haikou International Airport – What you need to know

If you would like to make a comment, compliment or complaint about any aspect of living or working in Hainan Island, we'd love to hear from you. We pass all communications on to the relevant services. Please keep it polite and to the point.