Just over the Hai wen bridge lies the Doubing Pagoda, which is located on the main peak of Qixing ridge, Wenchang.
The tower was built in 1625 (the fifth year of the Tianqi in the Ming dynasty) and rebuilt in 1887 (the 13th year of Guangxu in the Qing dynasty).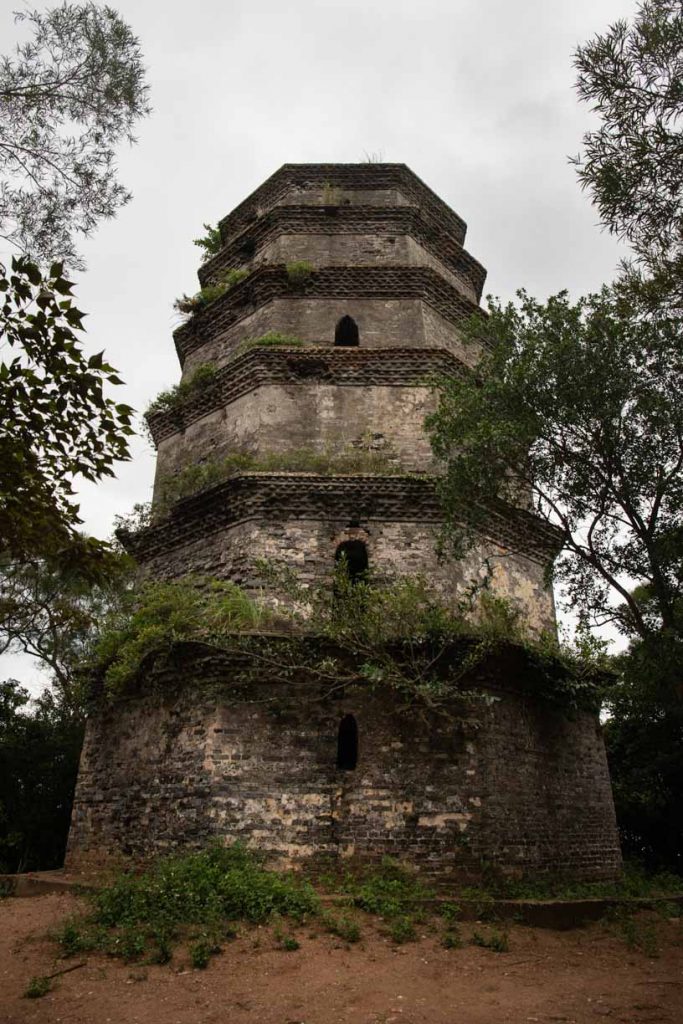 The tower is octagonal in shape, has 7 floors reaching 20 meters in height and a base of 44.8 meters. The stone plaque on the front of the door is engraved with "Doubing Pagoda".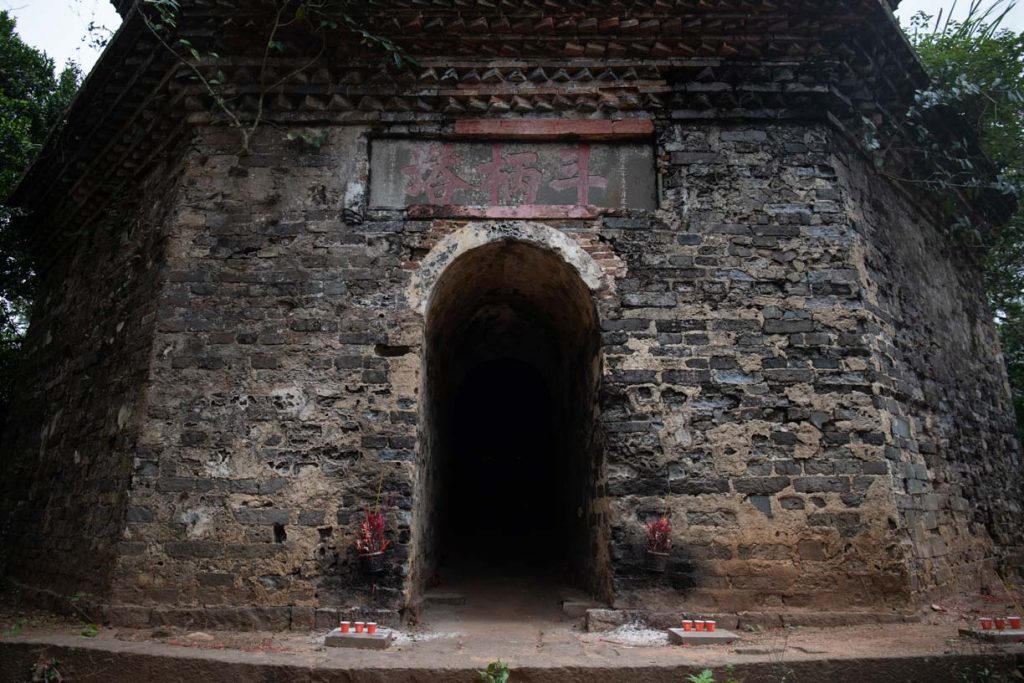 A climb to the top of the Pagoda offers stunning views of lush green countryside and the eastern coastline of Hainan.
It's also one of the highest points within the area. In the past it's main purpose was a navigational mark for ships on the shores of Hainan.
It can be a little tricky to get to and best visited by car, bicycle is also an option. A trip to the Pagoda would be well rounded with a visit to Mulan Bay and Puqian town, as they are also in the area (link at the bottom of this article)
To get to the Pagoda, you'll need to hike around 20 minutes into the hills, there's a few sharp inclines but nothing too challenging.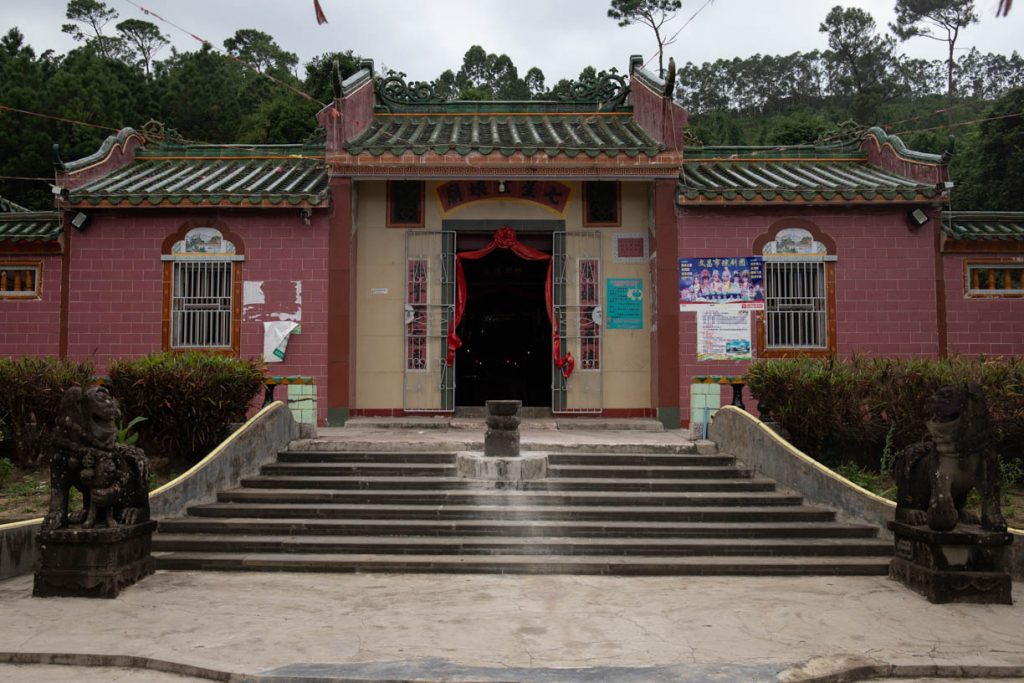 The start to the trail is located to the left of this temple. Follow the steps as far as you can go, you'll then hit a dirt track.

Once on the dirt track, follow it around to the right, you'll meet a large clearing with a few tracks leading from it. Keep to the left (track pictured below).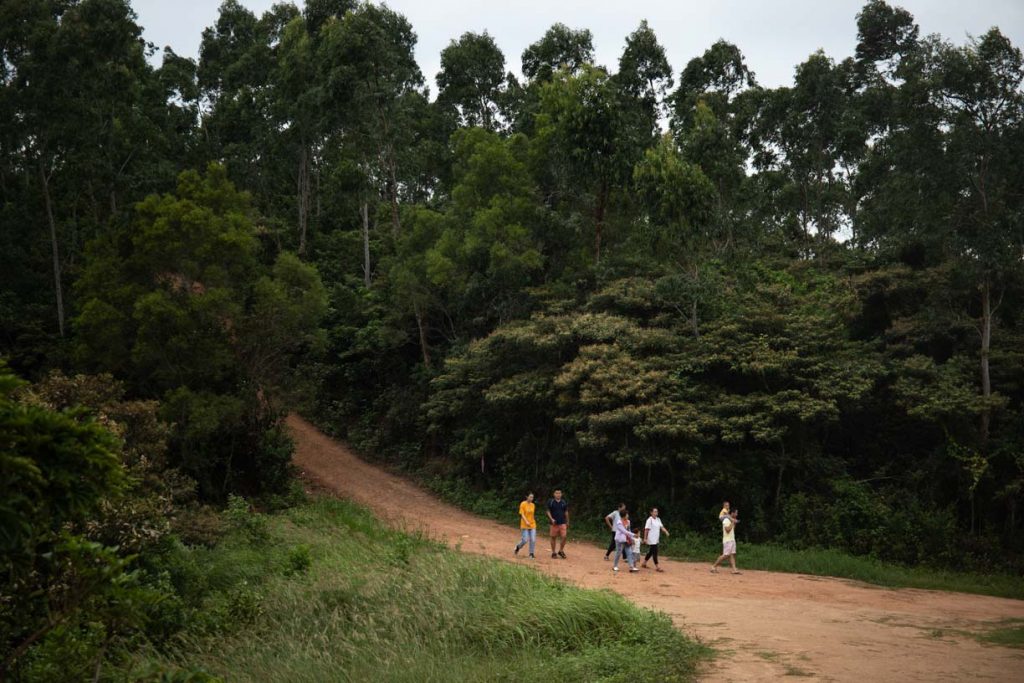 To get to the top of the tower, you'll need to climb 104 stone steps that spiral on the inside of the pagoda.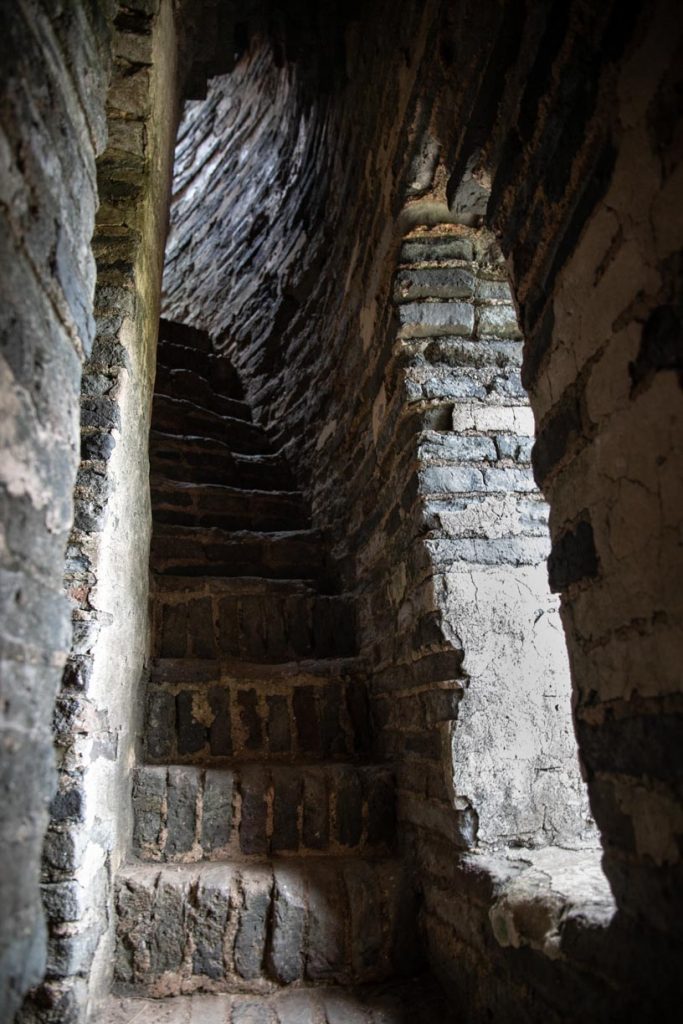 PLEASE NOTE – The steps are very narrow and unevenly placed, it's also very dark inside. The ledge at the top is also low and could be dangerous for younger children. If you are traveling with kids, make sure an adult goes to the top first.
Address: 文昌七星岭 Wenchang Qi Xing Ling
Related article: Mulan Bay and Puqian town
Tropicalhainan.com launched it's official mini programme and WeChat account, scan the Qr code to keep up to date with news, sports, entertainment, travel, opinion and more.