Internationally renowned chocolatier PIERRE MARCOLINI selects Hainan, Xinglong cocoa beans to develop latest chocolate bar.
The recently debuted PIERRE MARCOLINI China/Hainan Quadratic Series combines Wanning, Xinglong cocoa beans with Belgian craftsmanship.
Last year, the PIERRE MARCOLINI Chinese team came to Hainan to meet with staff from the Hainan Wanning Xinglong Tropical Botanical Garden. Talks were held to discuss the growing environment and selection of the highest quality cocoa beans.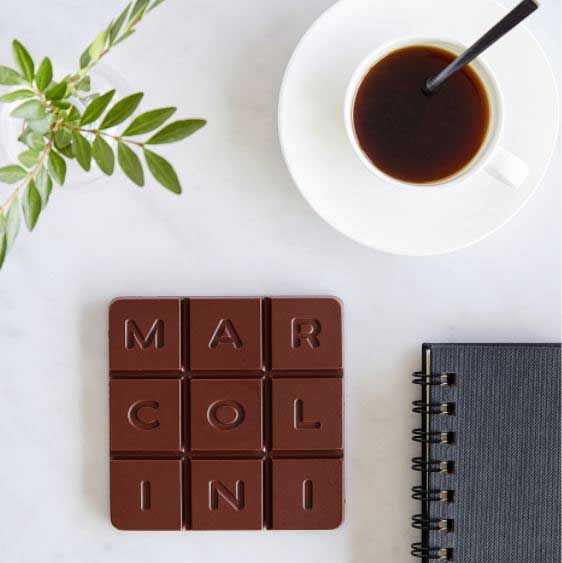 Mr. Pierre Marcolini worked on refining the unique flavor of Xinglong cocoa beans and blended other ingredients in order to exude its unique taste.
"The Trinitario variety produces beans with spiced aromas, notes of grapefruit and a delicate acidity. The beans were delivered to our atelier in Brussels and here comes the very first Grand Cru Tablet from Hainan" Jeanne Guillet, CEO of Pierre Marcolini, Asia.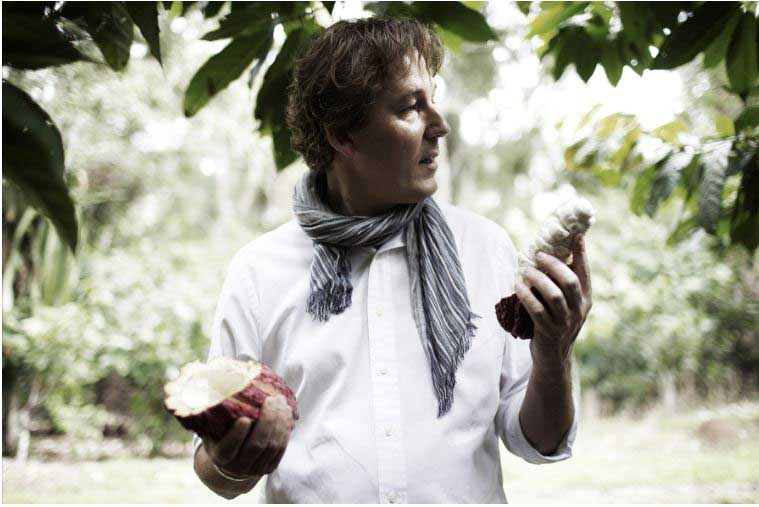 "Quadratic chocolate is the DNA of a chocolate maker." Mr. Pierre Marcolini said: "I am honored to be the first chocolate maker to use Hainan cocoa beans, and I am very proud to introduce this chocolate to the Chinese market. I want to invite chocolate lovers to follow me on a journey with this unique taste of Hainan-origin chocolate."
"The new product from high quality cocoa from Hainan is created on the basis of high-efficiency environmental technologies. It is designed to meet the criteria that guide the international consumer in choosing the best types of chocolate, "said Khao Chaoyun, Deputy Director of CATAS Research Institute for Spices and Beverages.
The Xinglong Tropical Botanical Garden is located in the Wanning area in the southeast of Hainan. It is the northernmost place for cocoa cultivation in the world. In 1960, cocoa was introduced for cultivation research, which formed the earliest cocoa plantation and filled the gap in cocoa research in China.
The tropical garden was founded by the Spice and Beverage Research Institute of the Chinese Academy of Tropical Agricultural Sciences. It is famous for its unique and rich tropical plant resources.
Throughout the years many domestic and overseas rare tropical plant species have been introduced. There's coffee, pepper, vanilla orchids, cocoa and other tropical cash crops, as well as coconut, jackfruit, bread tree, durian, mountain bamboo and other famous rare fruit trees.
Due to the efforts of the Spice and Beverage Research Institute of the Chinese Academy of Tropical Agricultural Sciences over the past several years, the Botanical Garden protects more than 500 cocoa germplasm resources.
The Xinglong cocoa bean "Reyin No. 4 Cocoa", which belongs to the Trinidad variety, was born here. It is China's first cocoa variety with independent intellectual property rights, and it has an output of about 1600 kg/ha.
Related article: Glamping, a combination of Glamorous and Camping, is where luxury meets the outdoors