Blue-tailed bee-eaters in Haikou
Blue-tailed bee-eaters have been spotted at Wu yuan wetlands park. According to multiple sources, online nearly 200 bee-eaters now reside in the island's capital. The birds were first spotted in May 2018, within the lower reaches of the river park.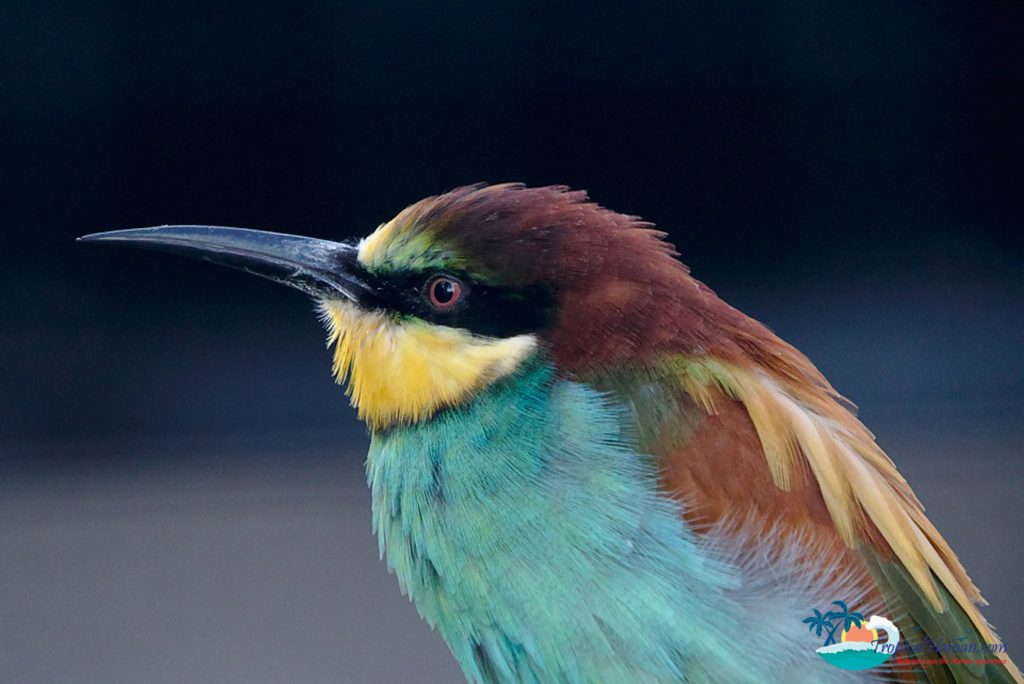 This year a bird watching house was built for bird watchers, photographers and the general public so they can view this magnificent bird without intruding into the bird's natural habitat.
The birds are small, weighing around 29-43 grams and 23-26 cm in length, feeding mainly on insects, beetles, wasps, hornets and bees. The birds primarily nest in sandy banks or open flat areas, near water mangroves and tidal estuaries.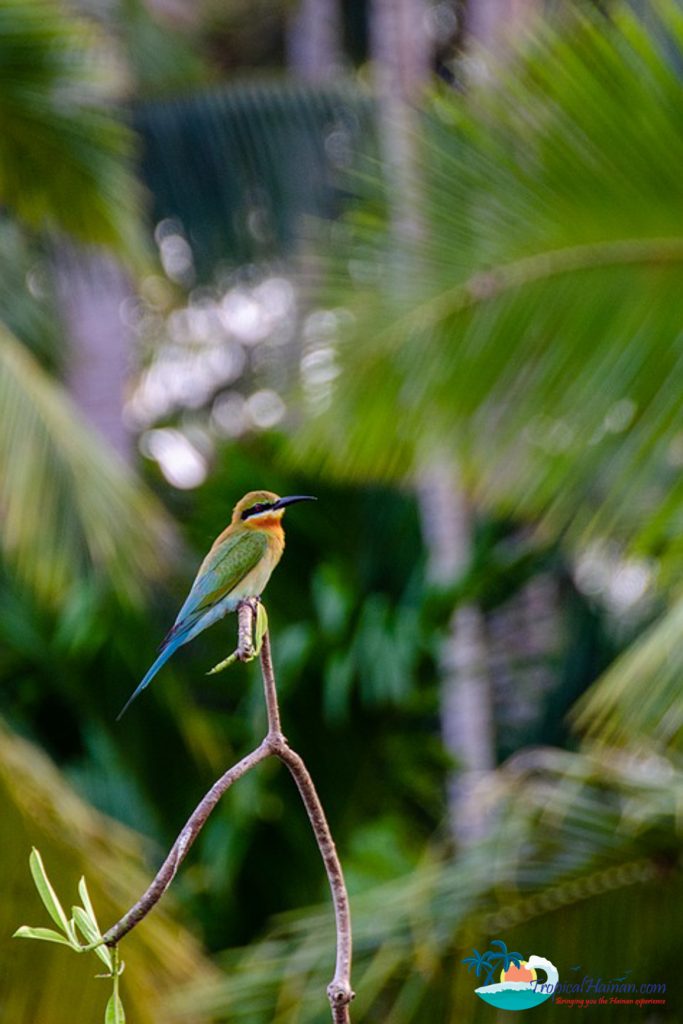 The blue-tailed bee-eater has been categorized by the International Union for Conservation of Nature (IUCN) as Least Concern (LC). Which means it does not qualify as threatened, near threatened or conservation independent.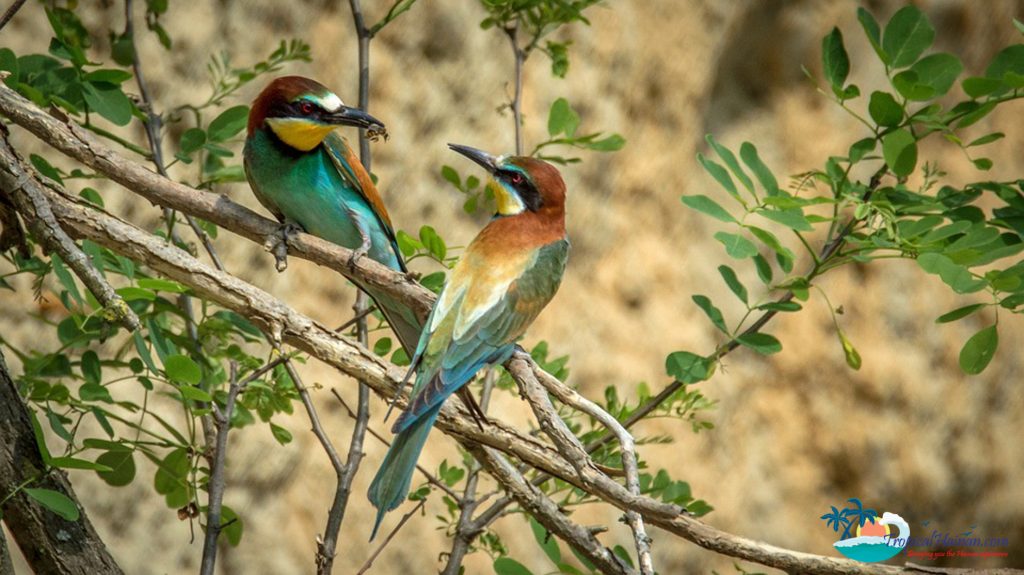 It is reported that this year, Haikou will set up a nature reserve for the blue-tailed bee-eater in the lower reaches of the Wu yuan river, the reserve will stretch across some 8.4 hectares of the river. The river Wu yuan river has become a breeding ground for the birds in the past year and is one of the best places to view the bee-eaters. Once established, the conservation area in Wuyuan river basin will become Hainan's second wetland reserve for bee-eaters.