Qi xi festival 七夕 or more commonly known as Chinese Valentine's Day falls on the seventh day of the seventh month on the Chinese lunar calendar. This year, the festival is celebrated on the 7th of August.

The festival celebrates an old folk story from the Han Dynasty which has been passed down through the ages and has now become one of the four major folk, love legends in China. The earliest known reference to this famous story dates back over 2600 years ago when it was told in a poem from the "classic of poetry" which is the oldest known existing collection of Chinese poetry, comprising of 305 works dating from the 11th to 7th centuries BC.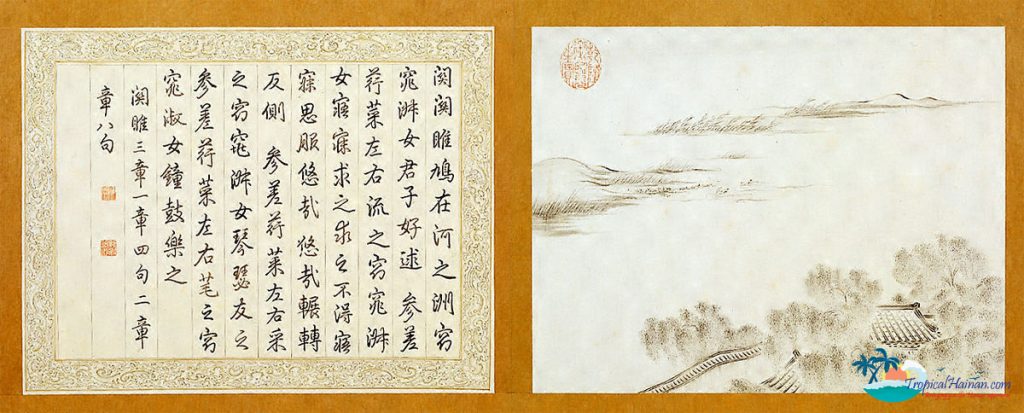 The classic love story is about a goddess known for her weaving called Zhi Nu 織女 and a cowherd called Niu Lang 牛郎. The goddess went down to earth to play in the human realm, this is where she met Niu Lang, the couple fell in love, married and had two kids.

When Zhi nu's mother (Wang mu niang niang 王母娘娘)who is the queen mother of heaven found out that her daughter was married to a mortal, she was so angry that she scratched a wide river in the sky with her hairpin to separate the two (the milky way).
The couple were banished to opposite sides of the river.

The cries of the couple touched the magpies so much that once a year on the 7th day of the 7th month, the magpies would flock to make a bridge so that the couple could be together.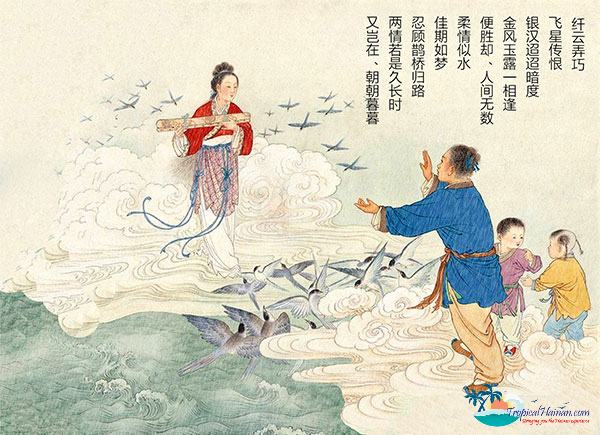 Traditionally, women on this day would take part in needlework competitions and lay offerings such as food and drinks to the weaving goddess. Nowadays, Qi xi festival is celebrated in a more conventional way such as, chocolates, over sized teddy bears, flowers or going out for a romantic meal.

The story is also celebrated in Japan at the Tanabata festival and in Korea at the Chilseok festival.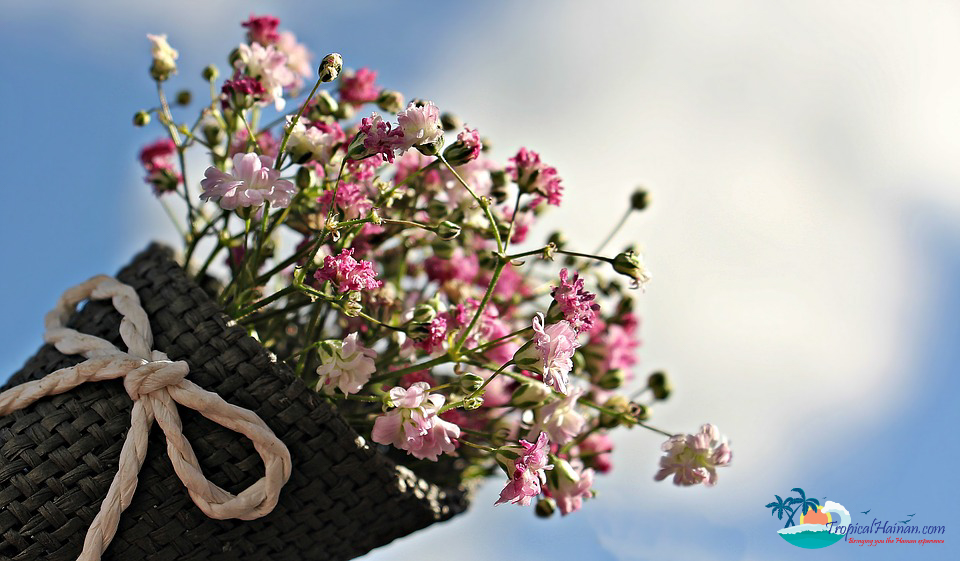 Related article: Hundreds of Drones Light up Evergreen Park for Lantern festival