Goodyear tire manufacturer sign contract to settle in Haikou Jiangdong new area
On the afternoon of December 11 world-renowned tire manufacturer "Goodyear" signed a strategic framework cooperation agreement with the Jiangdong New Area Administration.
According to the agreement, the two parties will cooperate on providing aviation materials.
The Goodyear Company, United States was founded in 1898 and is one of the world's leading tire manufacturers. Its global employees total 63,000.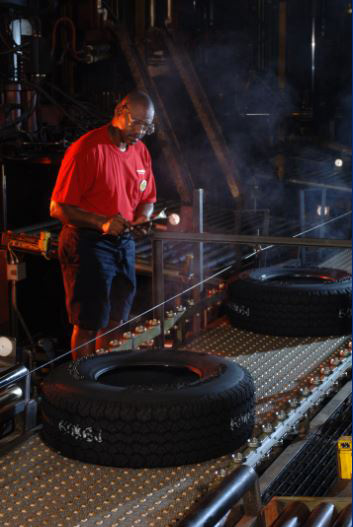 Goodyear so far, have established 46 related organizations in 21 countries and have operations all over the world.
The Goodyear Tire Company has always attached great importance to the Chinese market and has continuously increased its investment in China.
In order to seek new development opportunities, it plans to invest in the establishment of a supply chain centre, manufacturing or retreading tire business in Haikou Jiangdong New Area.
 
The cooperation is a significant benchmark in the international development of the airport industry in Haikou
Goodyear is the first American company to invest in the Haikou Jiangdong New Area.

The presence of Goodyear will help the New Area "Airport Economic Zone" to facilitate future openings of high-end industries in the area and assist with the development of the New Area Airport Economic Zone in becoming a multi-functional aviation centre.

"Haikou Jiangdong New Area is a very attractive place for investment. We will firmly seize the opportunity of the Hainan Free Trade Port policy."

Goodyear spokesperson

The Haikou Jiangdong New Area has carried out a lot of infrastructure work over the past 6 months and the Meilan Airport Phase II project will be officially put into use soon.

"The zero tariffs and low tax rates of the Hainan Free Trade Port and other policies are an opportunity for corporate development and strengthen corporate the confidence in investment and cooperation."

Source text
Related article: Hainan Rubber successfully opened a FTN USD loan business in the Hainan Free Trade Port
Tropicalhainan.com launched it's official mini programme and WeChat account, scan the Qr code to keep up to date with news, sports, entertainment, travel, opinion and more.