In August 2022, the People's Government of Hainan Province issued a document on climate change goals, which involves strong promotion of new-energy vehicle and a ban on the sale of combustion vehicles from 2030.
Electric vehicles (EVs) are an important part of meeting global goals on climate change, but will banning combustion engine cars really make that much of a difference?
There is an argument that, while no greenhouse gas emissions come directly from EVs, in many parts of the world the electricity they run on is still produced from fossil fuels.
Energy generated from fossil fuels is needed to manufacture the vehicle – and, in particular, the battery.
As a whole however, it is estimated that EVs are responsible for considerably lower emissions over their lifetime than conventional (internal combustion engine) cars.
According to Carbon Brief
In countries with coal-intensive electricity generation, the benefits of EVs are smaller and they can have similar lifetime emissions to the most efficient conventional vehicles – such as hybrid-electric models.
However, as countries decarbonise electricity generation to meet their climate targets, driving emissions will fall for existing EVs and manufacturing emissions will fall for new EVs.
Hainan currently relies mainly on coal and nuclear electricity. Hainan had 9,130 MW of installed capacity in 2018, with an increase of 35% compared to 2015. Of this installed capacity, 38% is coal, 14% is nuclear, 13% is photovoltaic, 9% is hydro power and 8% is natural gas.
In July 2020, the Hainan comprehensive energy reform plan was issued (海南能源综合改革方案), setting among other measures the target that 50% of Hainan's primary supply shall come from clean energy sources by 2025, and the transformation to a clean, low-carbon safe and efficient energy system shall be completed by 2035.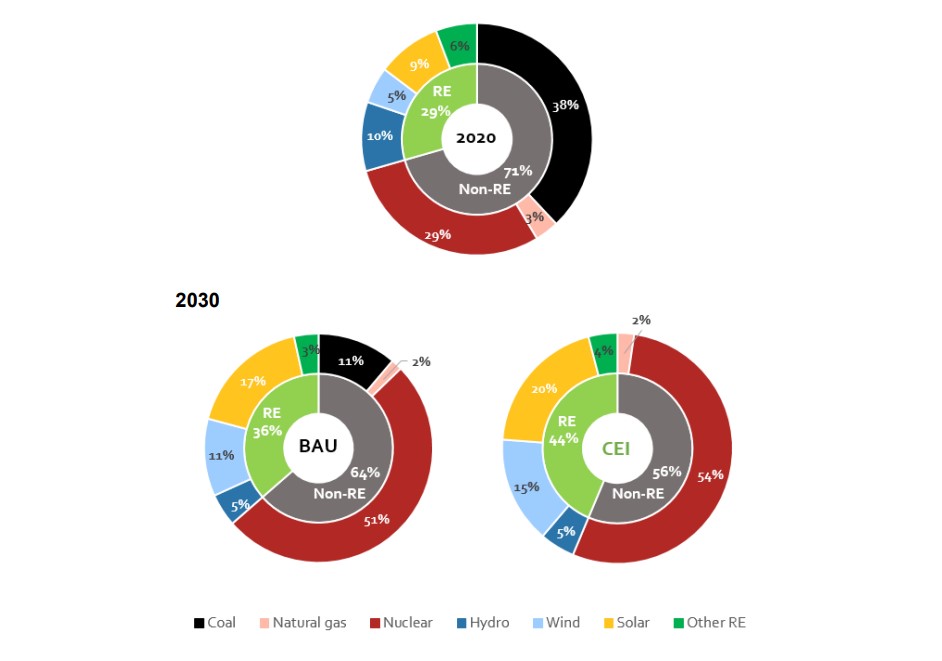 According to a study by the Danish Energy Agency, in the Hainan Clean Energy Island (CEI) scenario, if coal-fired generation is completely removed in 2030 and replaced by increased generation from wind and solar as well as the export of power reduced, the additional cost to the power sector of achieving Hainan's clean energy target, amounts to around 400 million RMB annually in the 2030-2035 period.
If attributed per ton of CO2 abatement, this additional cost amounts to around 50-60 RMB/ ton in 2030, which is low.
What are the average annual carbon dioxide (CO2) emissions of a typical passenger vehicle?
A typical passenger vehicle emits about 4.6 metric tons of carbon dioxide per year.
This assumes the average gasoline vehicle on the road today has a fuel economy of about 22.0 miles per gallon and drives around 11,500 miles per year. Every gallon of gasoline burned creates about 8,887 grams of CO2.
Still, should EV's be such a high priority?
Currently, global estimates of future CO2 emissions from existing fossil fuel infrastructures already exceed remaining cumulative net CO2 emissions in pathways limiting warming to 1.5°C.
According to the 2022 IPCC Sixth Assessment Report on Mitigation of Climate Change, apart from the power sector, most remaining fossil fuel CO2 emissions in pathways that limit likely warming to 2°C and below are from the industry and transportation sectors (high confidence)."
The report goes on to state that in western countries, the largest contribution to the household carbon footprint is from transportation, housing, and consumption of food. For example, the main contributors to the average US household are private transport (19.6%), followed by electricity (14.8%) and meat (5.2%).
In 2018 in China, it was estimated that private transportation and communications accounted for (14.8%) of the household carbon footprint.
So, after 2030, what kind of car will I be able to buy?
From 2030, only New Energy Vehicles (battery electric vehicles (BEVs), Plug-in hybrid vehicles (PHEVs) and Fuel cell electric vehicles (FCEVs)) may be newly registered, the goal is to have 45 per cent of vehicles on the roads powered by batteries.
The document does not specify whether these should be pure electrically powered vehicles – i.e., BEV and FCEV.
What's the Difference?
EV/BEV: Battery electric vehicles are pure electric vehicles, so they are sometimes abbreviated as EV. This type of vehicle uses a rechargeable battery as a power source to run an electric motor. They can be charged slowly by an outlet at your house, or rapidly using a charging station.
PHEV: Plug-in hybrid vehicles are a variation of hybrid electrics that can be plugged in to charge. This variety tends to have a larger all-electric range than a traditional hybrid.
FCEV: Fuel cell electric vehicles are different from other electric vehicles. Instead of a rechargeable battery, they use fuel cells that generate electricity through a reaction between hydrogen and oxygen. They must be refuelled at hydrogen charging stations.
Currently, Hainan Province has more than 146,000 new-energy vehicles (NEVs) – pure electric, plug-in hybrid and fuel-cell cars – that account for 8.3 per cent of the total.
To support a rapid increase in EV use across the island, the Hainan government said that a large number of charging stations would be built by 2025. It did not give an exact number, but said the number of public charging stations would represent one-seventh of the total EVs being used in the province.
In the course of the plans, it is expected that the province will set up zero-emission zones for vehicles in cities. Even for parking, there are expected to be incentives for residents to use an NEV.
Related article: Hainan to become Green Energy island by 2035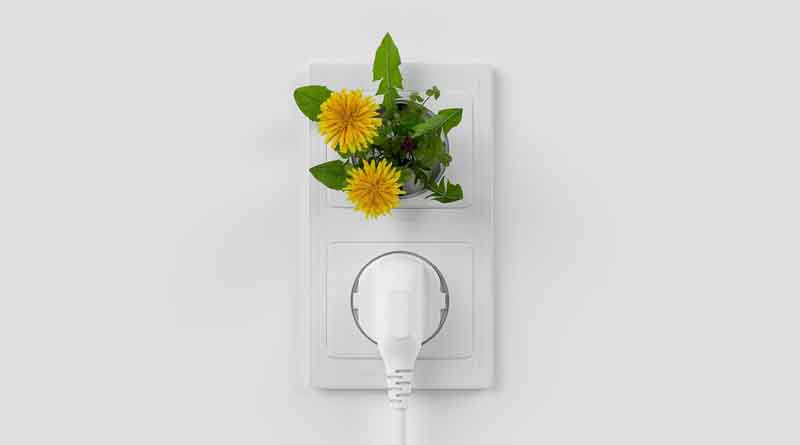 If you would like to make a comment, compliment or complaint about any aspect of living or working in Hainan Island, we'd love to hear from you. We pass all communications on to the relevant services. Please keep it polite and to the point.