Micryletta immaculate, a tiny orange-red, new species of frog known to science has been discovered in Hainan.
The new species (called the Hainan Paddy Frog) has a bronze brown to reddish brown dorsum, its flanks are largely pigmented with silver white, the throat in adult males is dark brown and the undersides without dark patterns.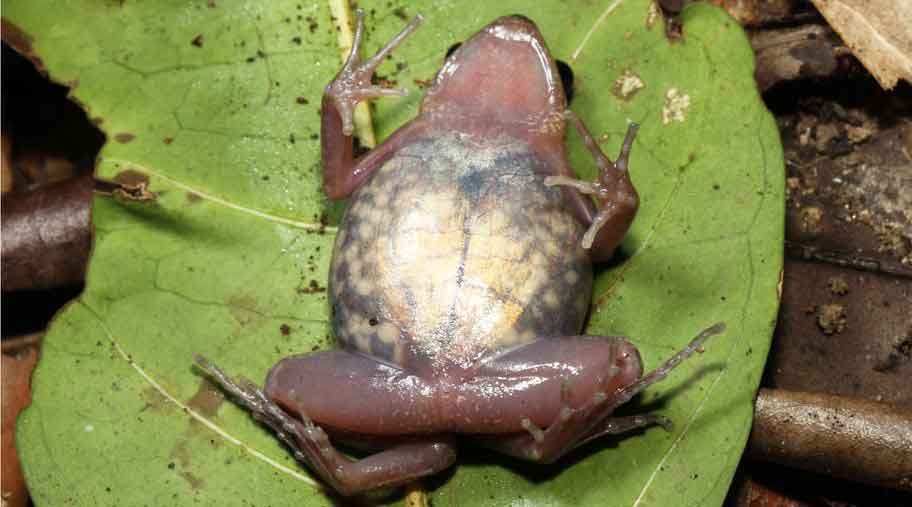 The paper which was co-authored by Nick Poyarkov an Associate Professor at Lomonosov Moscow State University at the Joint Russian-Vietnamese Science and Technological Tropical Centre, and Dr Jian huan Yang can be found here.
Dr. Jian-Huan who did a lot of fieldwork in Hainan, found several populations of these frogs, in the forests of Jian feng ling and Ying ge ling mountains in the centre of the island.
Following the IUCN Red List Categories and Criteria, it is proposed that the new species is to be listed as Vulnerable.
Related article: Special status for 161 species of rare animals approved on Hainan Island
Tropicalhainan.com launched it's official mini programme and WeChat account, scan the Qr code to keep up to date with news, sports, entertainment, travel, opinion and more.