Over the next 3 days, cloud cover over Hainan is expected to increase, heavy rain is forecast, and maximum temperatures will drop slightly.
On September 6th, this year's 11th typhoon "Xuan Lan Nuo" made landfall in South Gyeongsang Province, South Korea.
Typhoon No. 12 Meihua is expected to form around the 11th according to the Central Meteorological Observatory.
The tropical disturbance 91W formed on the ocean surface of the Northwest Pacific Ocean, about 1,200 kilometres south of Tokyo, Japan.
At present, the maximum wind speed near the centre of 91W has reached 25kt (about 11 meters per second).
Located to the southeast of 91W, there is another tropical cloud group slowly growing and developing labelled 92W. 
The straight-line distance between the centres of the two tropical cloud clusters of 91W and 92W is less than 400 kilometres. Currently, the two tropical disturbances are experiencing the Fujiwhara effect (the rotation of two tropical storms or hurricanes around a common centre), which makes 91W continue to move to the southwest, while the newly formed 92W detours to the northeast.
From the latest data analysis, it is predicted that the future paths of 91W and 92W are similar to the earlier "Xuan Lan Nuo", and the slightly stronger 91W will eventually merge with 92W.
After the two disturbances have combined, it will gradually strengthen, and there is a high probability that it will become the 12th, typhoon Meihua (Plum Blossom) this year.
With the typhoon Meihua, there are still many uncertainties.
The first is the generation time. At present, it is estimated that it will take about 2 days for 91W and 92W to integrate with each other, and then the strength of the newly formed typhoon will increase.
Therefore, it is expected that the generation time of Meihua will be later this week (mid-autumn period).
The second problem is the path.
Once Meihua has formed as expected, it will most likely move to the northwest.
However, current subtropical conditions are changing every day, and cold air from the north is repeatedly moving southward, which will affect its path.
Finally, there is the problem of intensity. Meihua as an autumn typhoon and has the possibility to be a very severe and violent storm, which requires close attention.
Related article: How does a typhoon form?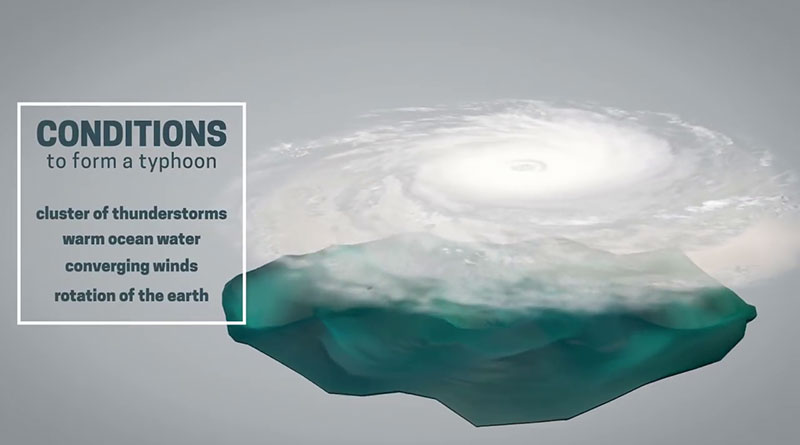 If you would like to make a comment, compliment or complaint about any aspect of living or working in Hainan Island, we'd love to hear from you. We pass all communications on to the relevant services. Please keep it polite and to the point.