Things to do in Sanya, Qi Xian Ling National Park
Qi Xian Ling (meaning, 'Seven Fairies') is a Protected National Park. Awarded this status in 1998 by the State Council and the State Forestry Administration, Qi Xian Ling is a unique area, containing refreshing spas, high peaks, and idyllic, ancient scenery.
Qi Xian Ling Hot Spring Forest Park is one of the few well-preserved ancient rainforests on Hainan, and for that matter, in China. With towering trees and over 1000 different species of plants and 500 species of animals, the park offers the traveler a unique chance to experience a world more akin to something our great reptilian ancestors would have once walked (smashed?) through.
Towering finger-like granite peaks known as the Seven Fairies, at over 2300 meters high, flank the entire park area. The range is an excellent place for both experienced and 'green' mountaineers with aspirations of reaching the peak. There's a sightseeing platform at the 850-meter mark, and climbing is as easy as walking 3770 steps to the top.
Don't worry; if you are an experienced climber, there are areas for the risk-taker, too!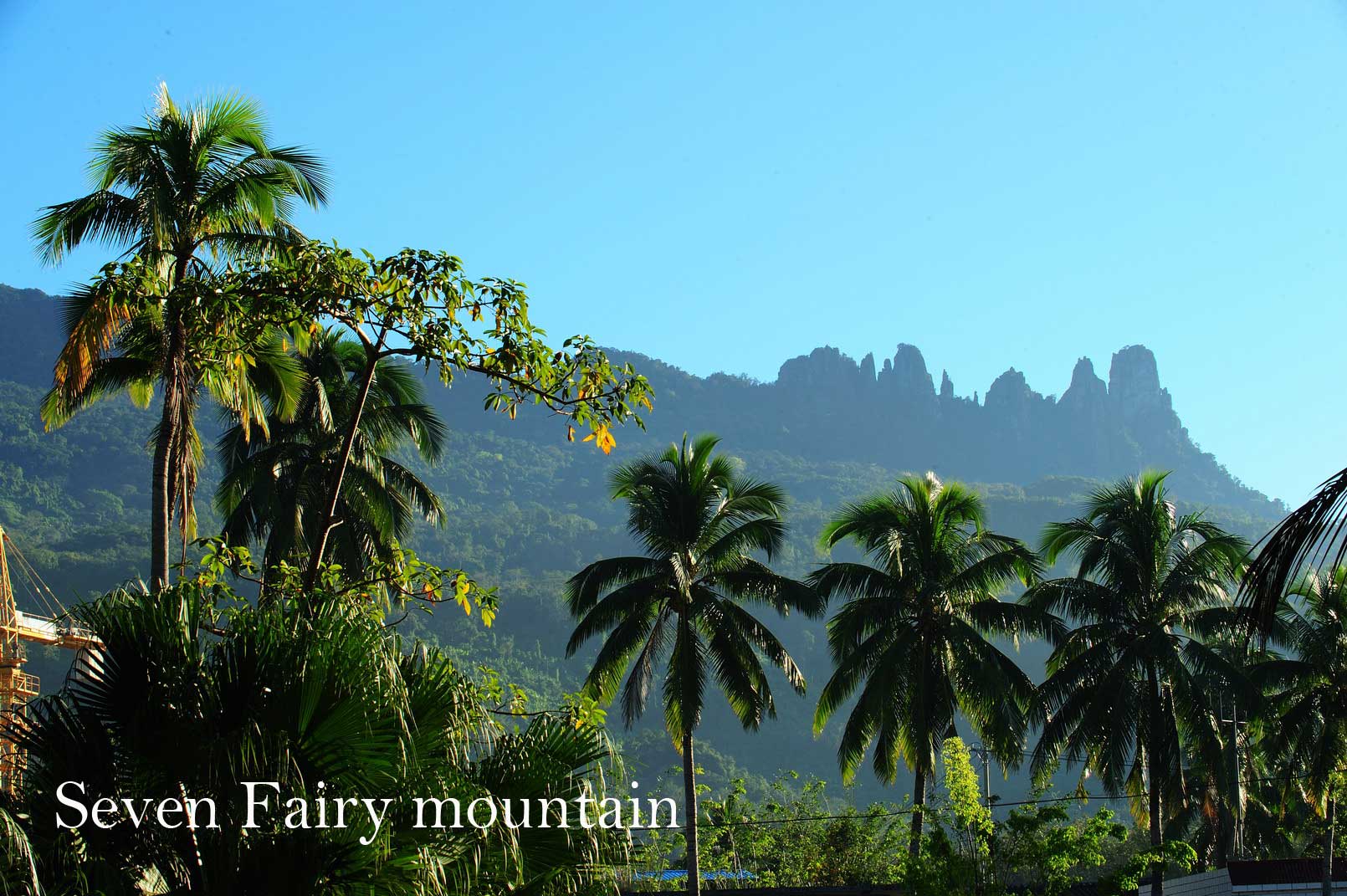 Hainan is a volcanic island, and, as such, is home to many hot springs, many found in and around the Baoting, and, more specifically, the Qi Xian Ling area.
Temperatures in the many different hot springs range from 25 to 90 degrees Celsius; so don't go jumping in at random; and contain many trace elements including sodium bicarbonate. The resorts in the area (ranging from, 'reasonable' to, 'very expensive') each offer safe and temperate hot springs for their customers to soak in.
Qi Xian Ling offers the tourist a unique experience, unrivalled on the island, or in the rest of China, for that matter, and is definitely worth a visit.
Notes:
Climbing is best experienced from November to April. Avoid the rainy season.
It is recommended, though not mandatory, that you stick to the pre-made walking path when climbing the mountain. Qi Xian Ling takes no responsibility for any bodily harm that may come as a result of not following the above recommendation.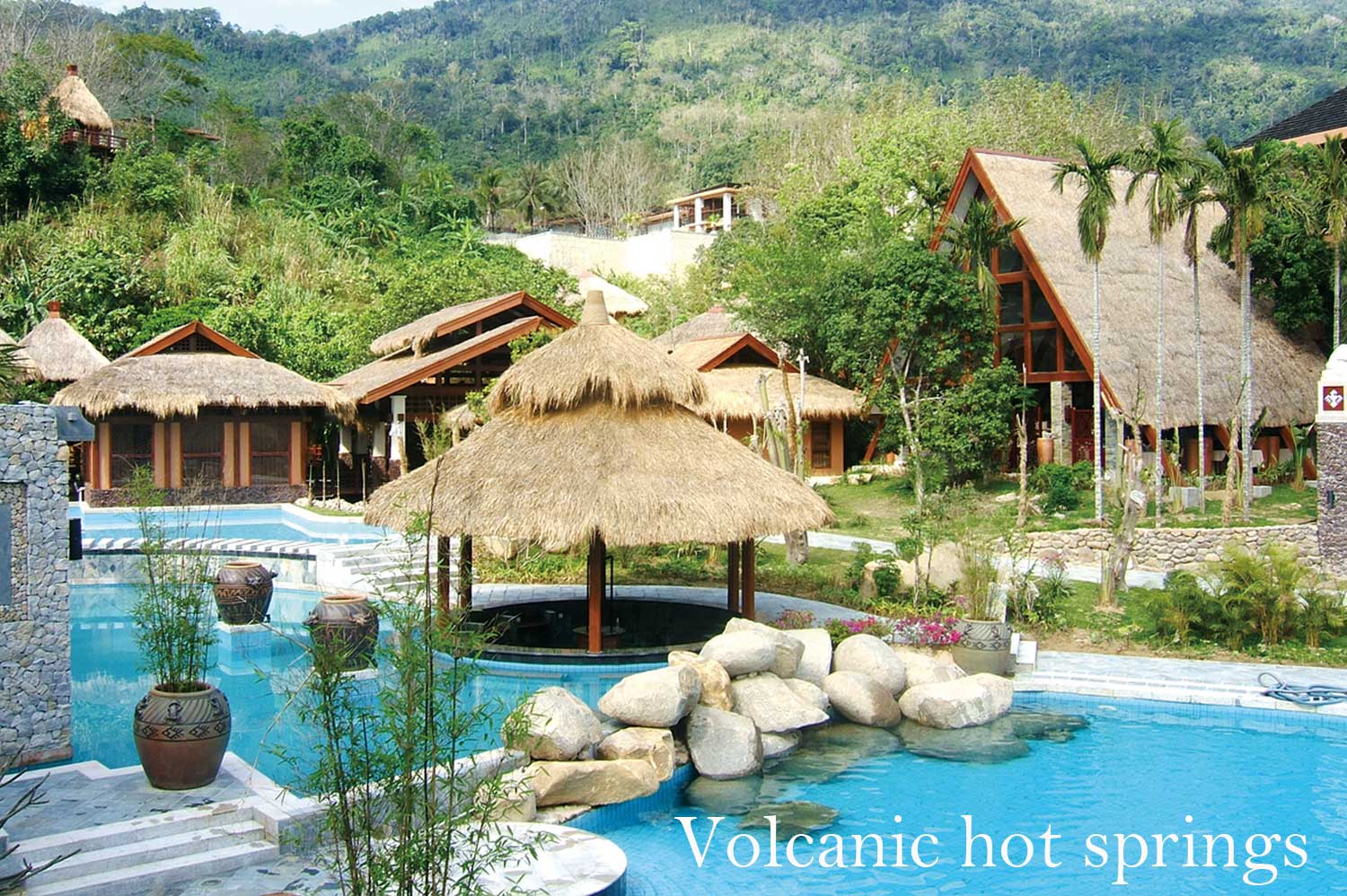 How to Get There:
Qi Xian Ling is in between Sanya and Baoting.
Take the Baoting (保亭) bus from Sanya station and get off at the Qi Xian Ling (七仙岭) stop.
Hours and Pricing:
8:30 am – 4:00 pm
48 Yuan ($7 USD)
Show to bus driver when you get on:
我要到保亭七仙岭.
Says: I want to get off at Qi Xian Ling stop.