Zhongkai Village, Jiangdong New District, Haikou City is in the revolutionary old Soviet district of Hainan Province. It is located in the east of Haikou, adjacent to Dongying Port, and is under the jurisdiction of Lingshan Town Government.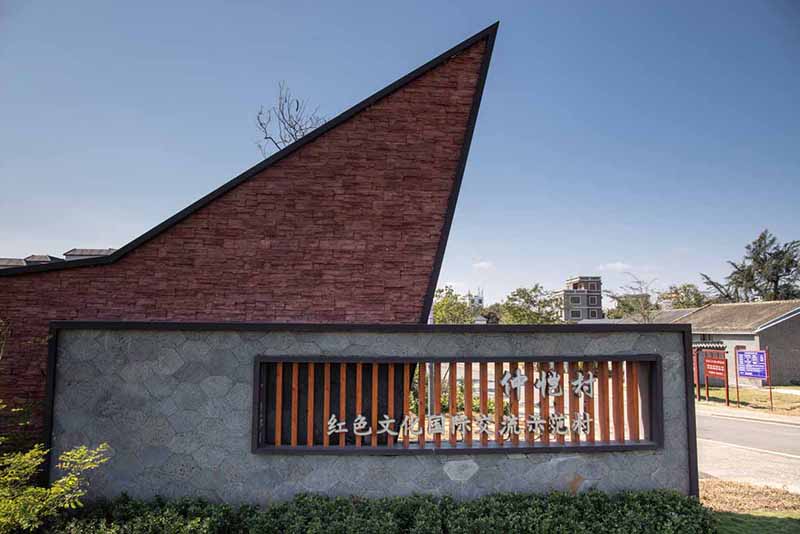 The total area of the village is 1.22 square kilometres with 365 households and a total population of 1,539.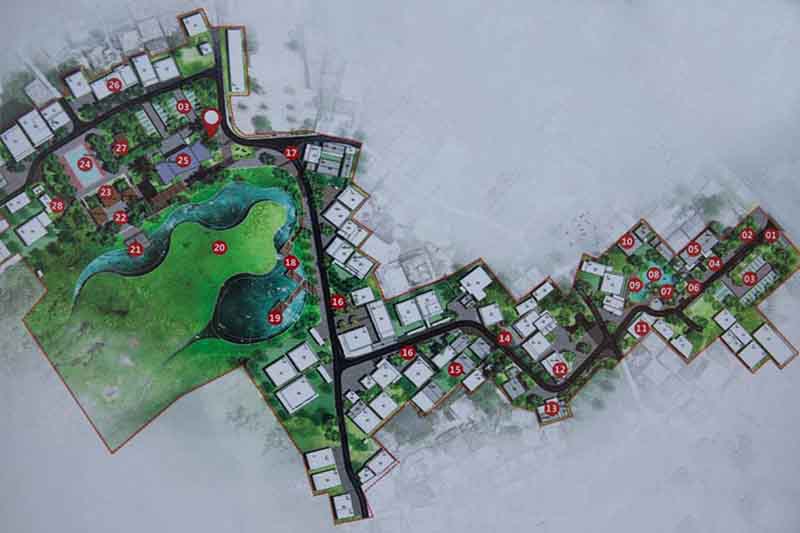 Residents of the village come from 15 surnames including Guo, Kuang, Yan, Zhou, Zhang, Hong, Lin, Feng, Chen, Li, Huang, Liu, Zhuang, Gan and Tang.
Economic development of the village relies heavily on planting rice and engaging in construction work. The per capita income reached 3,472 yuan from 2005 to 2006 and the average farmland area per capita in the village is less than 0.6 mu.
The Lin family's ancient house has a history of over 1,000 years, It is one of the best preserved ancient houses in Hainan.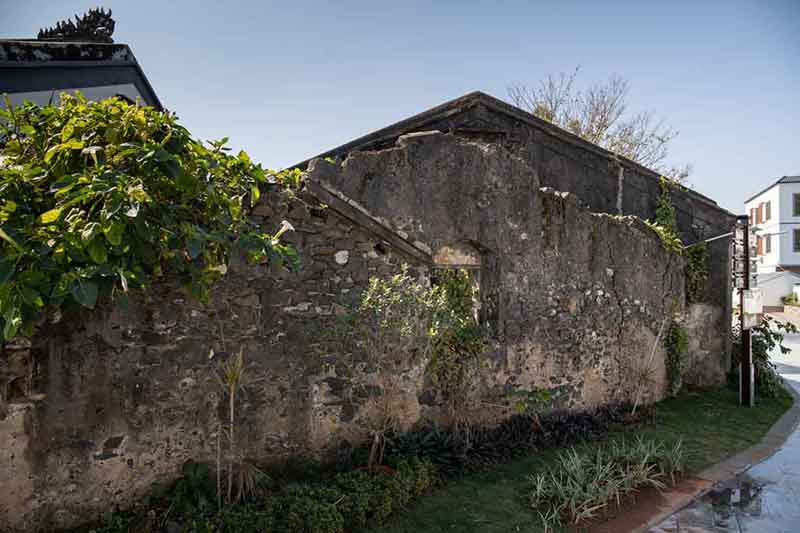 There is a wooden Jinshi plaque at the gate of Lin's house.
All the land in Zhongkai Village was formed by the flooding the Nandu River which is close by.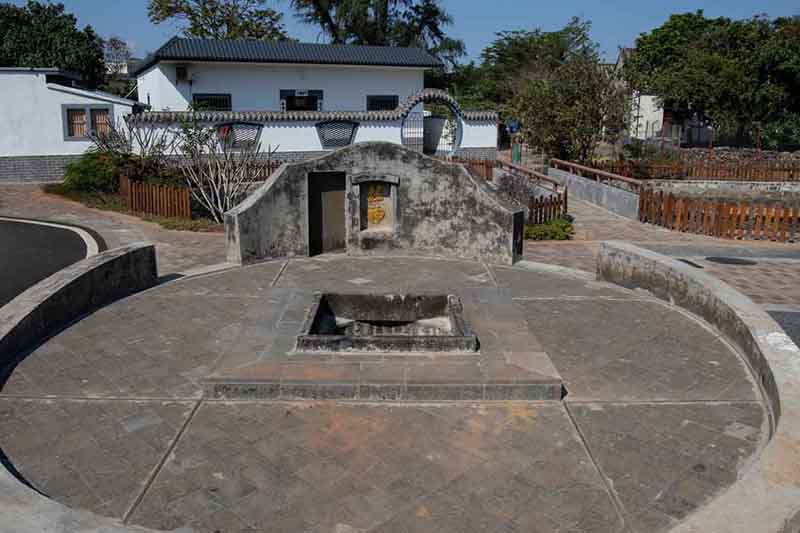 After the liberation of Hainan, in order to help Zhongkai Village develop agricultural production, the government sent a well-drilling team to the village.
When they came to Zhongkai Village to dig wells for pumping water, they found marine shells and corals just a few meters underground. From these artefacts, wit is surmised that the village was part of the South China Sea many years ago.
The nearest coastline to Zhongkai village is the east coast of Haikou, which is a few kilometers away.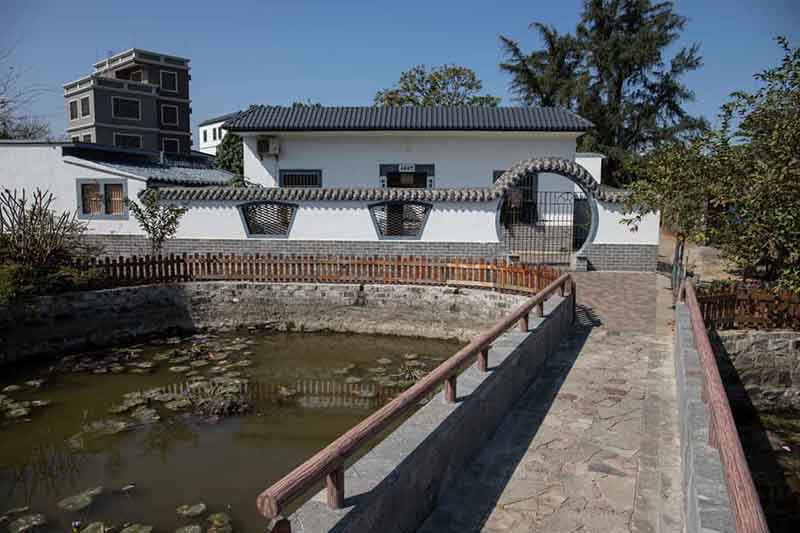 The village is also a demonstration site for rural construction in the Jiangdong New District.
Through the renovation of the house facades, village roads, and the maintenance of the revolutionary ruins in the village local people have worked hard to build Zhongkai Village into what it is today.
The original wetland in the village was transformed into a wetland park with boardwalks.
A recreational square, sports field, seafood shop, an old daddies tea shop, a food street and a tourist centre have been built turning Zhongkai Village into a beautiful and livable rural community.
Location
Address: 海口美兰区仲恺村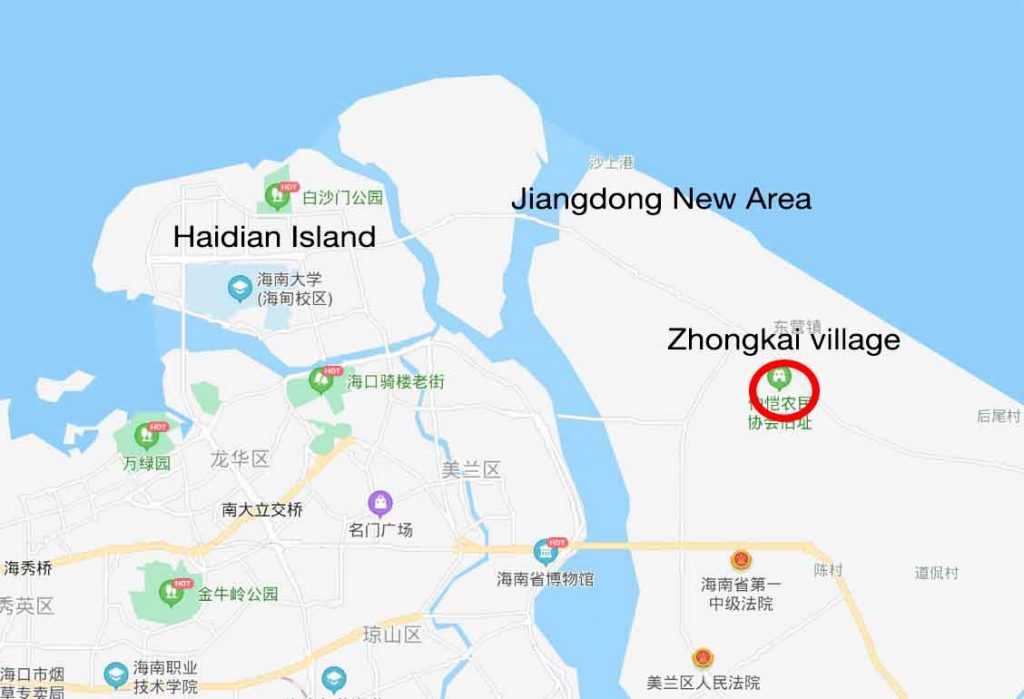 Related article: Gaoshan village Haikou, the mountain village with no mountain!
Tropicalhainan.com launched it's official mini programme and WeChat account, scan the Qr code to keep up to date with news, sports, entertainment, travel, opinion and more.