The Shanhai Expressway connecting Wuzhishan, Baoting and Haitang bay officially opened to traffic from 10 am 26 March 2021.
The new road project has a length of 55.865 kilometers, it starts in Chongshan Town, Wuzhishan city and ends in the Haitang bay area of Sanya to the south.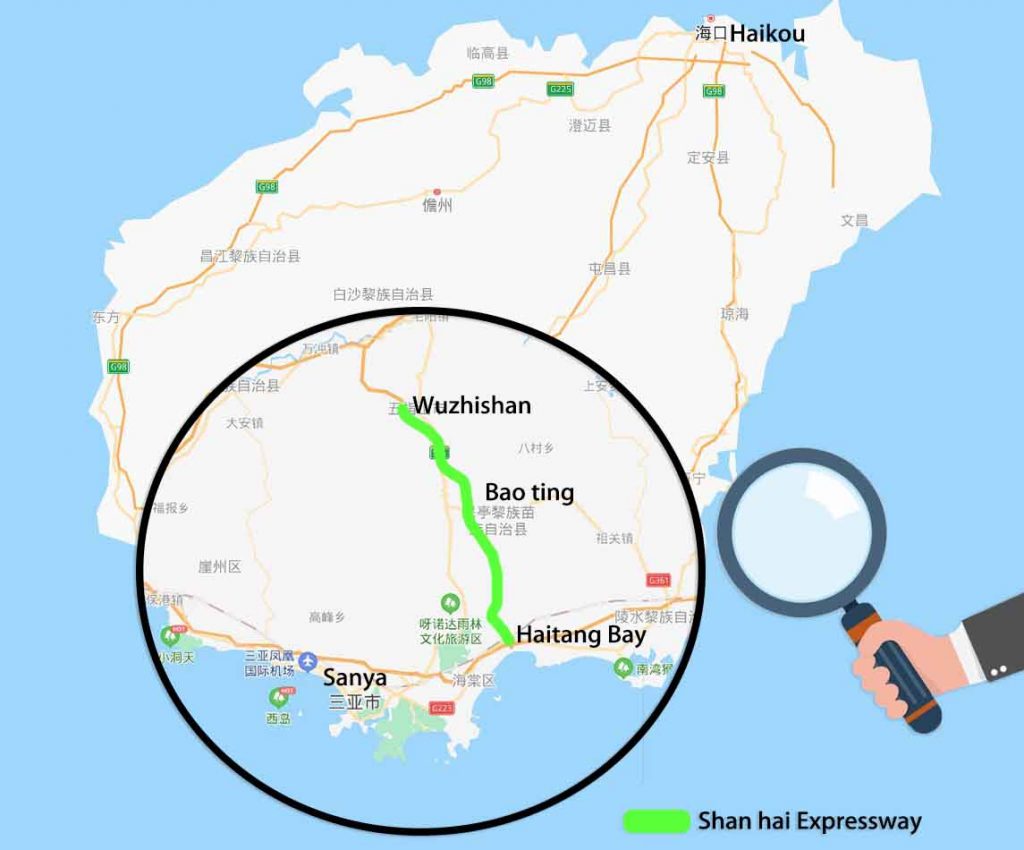 The new two way 4 lane expressway has a carriage speed of 100km/h and will shorten the journey from Sanya to Baoting by 30 minutes.
Along the Wuzhishan – Baoting section, lies one of the longest tunnels of the Hainan road network with a total length of almost 5 kilometres.

The shortened travel times and freshly laid accessible roads mean that tourists and Sanya residents will be able to venture inland from the coastal cities with ease and explore the mountainous landscapes of central Hainan.
Unlocking Central Hainan
For more information on the center of Hainan Island – follow our newly released "Unlocking Central Hainan" practical guides.
The guides have been carefully put together to help you explore more of Hainan and some tried and tested island hot spots.
Ding'an – Cold spings, tropical bird parks and ancient temples
Tunchang – Wood color lakes, exotic trees and quiet countryside
Qiongzhong – Tropical rainforests, mountains and a high altitude village
Wuzhishan – Mountains, white water rapids and ethnic minority culture
Bao ting – Fairy mountain, glass bridges, caves
Related article: Unlocking Central Hainan – A practical guide to catching the bus in Hainan
Tropicalhainan.com launched it's official mini programme and WeChat account, scan the Qr code to keep up to date with news, sports, entertainment, travel, opinion and more.