Unlocking central Hainan – Wuzhishan by bus
Wuzhishan is a county-level city directly under the jurisdiction of Hainan Province and it is located in south central part of Hainan Island.
The area is full of cascading green mountains and has some of the best landscapes Hainan has to offer.
The name "Wuzhishan" literally means five finger mountain, as the highest range has five peaks and towers some 1867 meters above sea level.
It is the highest mountain in Hainan and is considered a symbol of the island. Unfortunately at this time, the mountain peak is not open to international visitors, we will update this article when it re-opens.
As well as tall mountain peaks, it has a rich culture and history and is home to many Li and Miao people who have lived in the area for centuries.
Wuzhishan city is around 200 kilometers from Haikou and 86 kilometers from Sanya. It also acts as a transportation hub for the central part of Hainan.
If you are going to explore central Hainan by bus, then there's a good chance you will pass through Wuzhishan.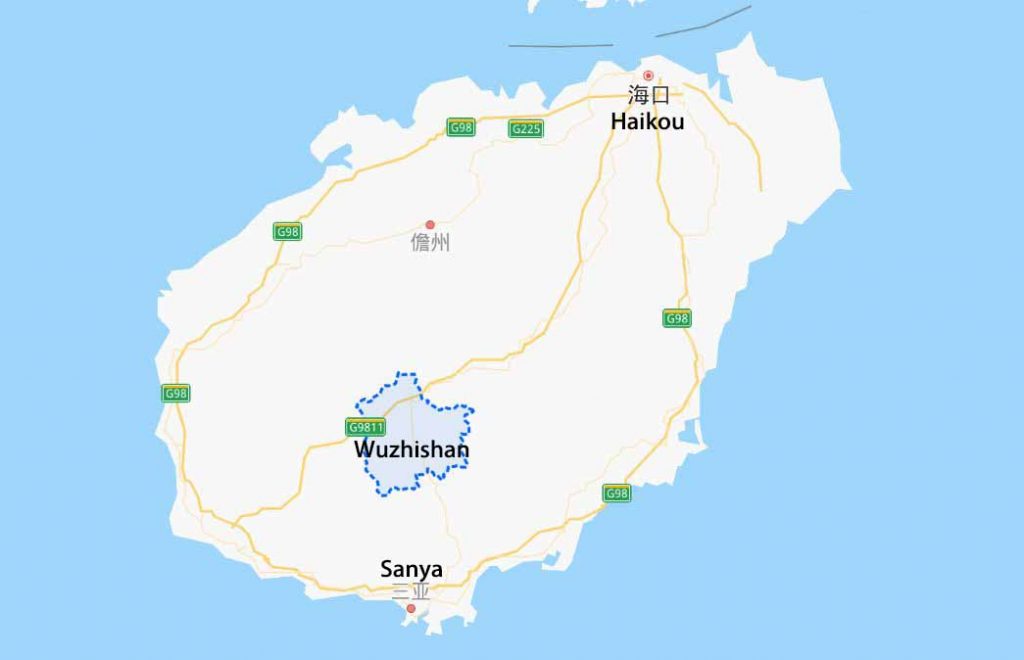 How to get to Wuzhishan City from Haikou by bus?
All the buses to Wuzhishan from Haikou depart from the Haikou Transportation Center
For more information on bus travel in Hainan please also visit our guide on taking the bus HERE.

Haikou – Wuzhishan station

Distance: 223km

VIP ticket price: 70 yuan / person

Departure times: 9:30/ 10:40 / 12:20 / 13:35 / 17:10 / 18:20

Express ticket price: 60 yuan/person

Departure times: 7:30 / 8:15 / 8:40 / 9:05/ 10:00 / 11:20 / 12:40/ 13:05 / 14:10 / 14:40 / 15:05 / 15:40 / 16:20 / 17:40 / 19:00
Where to visit in Wuzhishan?
Wuzhishan Tropical Rainforest National Park
Website: http://www.hntrnp.com/
Ticket: 35 yuan per person
Opening time: 8:30 – 15:30 Monday to Friday
Name in Chinese: 五指山水满河热带雨林风景区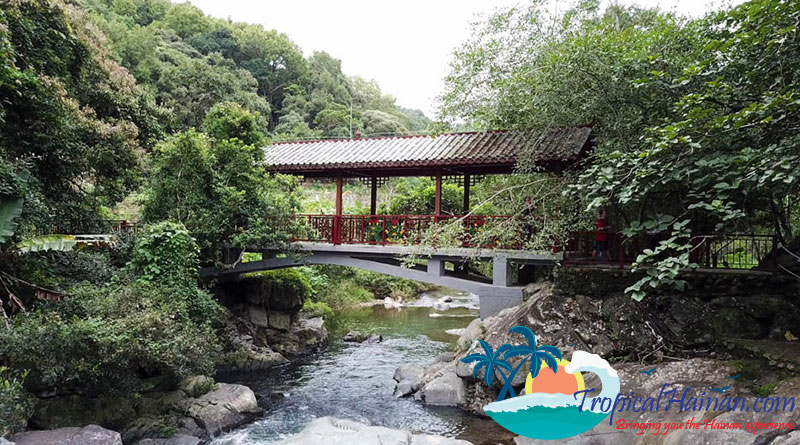 The park is a national nature reserve and is located at the foot of Shuiman Township in Wuzhishan. It is 28 kilometers away from Wuzhishan City.

The Shuiman river flowing through the scenic spot is composed of spring water from the Wuzhishan Mountain. It is also the birthplace of the Changhua River, the second-longest river in Hainan.

There are a number of rare and precious plants around this area, such as the safflower tree, wild lychee, wild tea tree, and other tropical rain forest plants.
How to get there from Wuzhishan downtown?

After arriving in Wuzhishan City, you can get off at the Wuzhishan bus station, buy a ticket to Shuimanxiang 水满乡. The shuttle bus to Shuimanxiang leaves every 30 minutes and a ticket costs around 10 yuan.

After arriving at the Shuimanxiang bus stop, you will need to take a short taxi ride, costs around 10 yuan. Taxis are limited so if you are feeling brave give one of the three-wheelers a try.

Wuzhishan Red Canyon white water rafting
Website: http://www.wzshxg.com/traffic (also has English version)
Ticket prices: 200 per person (includes, raft, life jacket and helmet). Ticket collection time is 09:00 – 14:30
Opening times: Sunday – Friday 14:00 – 15:30 and Saturday 13:30 – 15:30

Tropicalhainan.com visited the white water rafting centre back in 2019 – you can find out more about our adventure HERE

Wuzhishan Red Canyon Cultural Tourism Scenic Spot is located in Nansheng Town, Wuzhishan. It is 12 kilometres away from downtown Wuzhishan.

The white water rapids crash down a 3.8-kilometre mountain valley. From start to finish, the whole ride takes 2-3 hours. It is recommended to put on sun cream beforehand and take drinking water with you.
Upon entering the course, you'll be joined by around 50 – 100 other participants in two man dinghies depending on the time of year.
The course is a mixture of winding natural formations and manmade slides that take your rubber boat crashing through white water and plunge pool areas.
At the pool areas, get ready for a water fight. Many of the riders will also take water pistols, buckets and just about anything to give you a good soaking.
Hainan Provincial Museum of ethnic minorities
Address: 五指山市泰翡路5号 No. 5 Taifei Road, Wuzhishan City.
Ticket price: Free to enter with a passport
Opening times: Tuesday – Sunday 09:00 – 17:00 Closed on Monday.
The Hainan Provincial Museum has more than 20,000 pieces of cultural relics of various kinds, mainly from Li ethnic minority group.

There are three main exhibition halls including the Hainan ethnic minority history exhibition, ethnic textile culture exhibition hall, ethnic art exhibition hall, and two special sub-exhibition halls.

Through artefacts, texts, pictures and videos, the exhibition introduces the social life and cultural customs of the Li and Miao people of Hainan from the Neolithic period to the liberation of Hainan, as well as the history of their common development, struggle and construction of Hainan with the Han and Hui people.
Cycling
If you are interested in cycling around Wuzhishan, there is a 517 hostel station there where you can rent bicycles at a daily rate. The hostel is also a cheap place to stay. For more information on 517 hostel and bike rentals, click HERE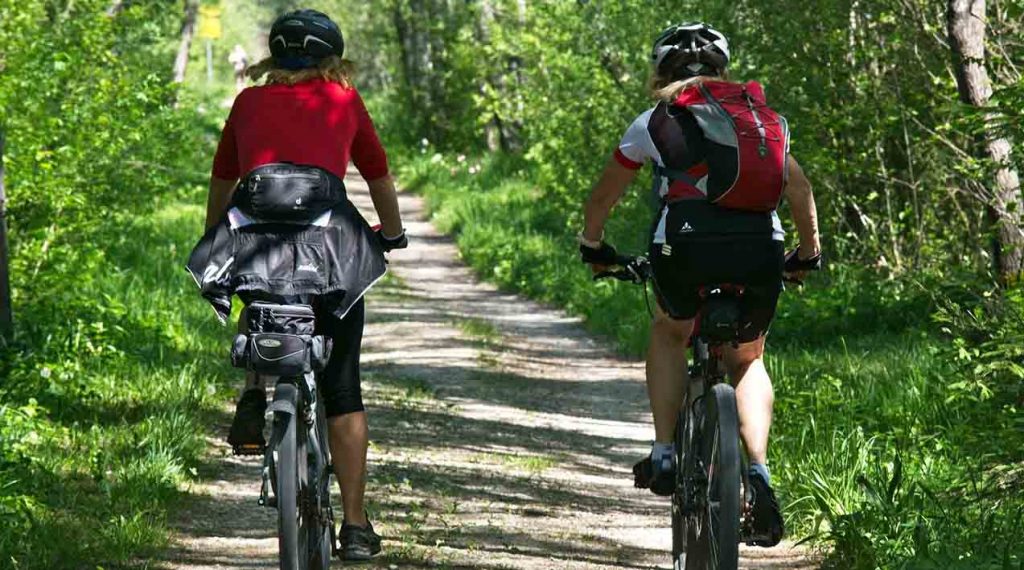 Related article: A complete guide to catching the bus to central areas of Hainan
Tropicalhainan.com launched it's official mini programme and WeChat account, scan the Qr code to keep up to date with news, sports, entertainment, travel, opinion and more.