The taste of the upcoming Chinese New year is becoming stronger and stronger. The streets, shops and markets are now filling up with New Year decorations and goods. Buying New Year's supplies (买年货) is an important part of the holiday preparations.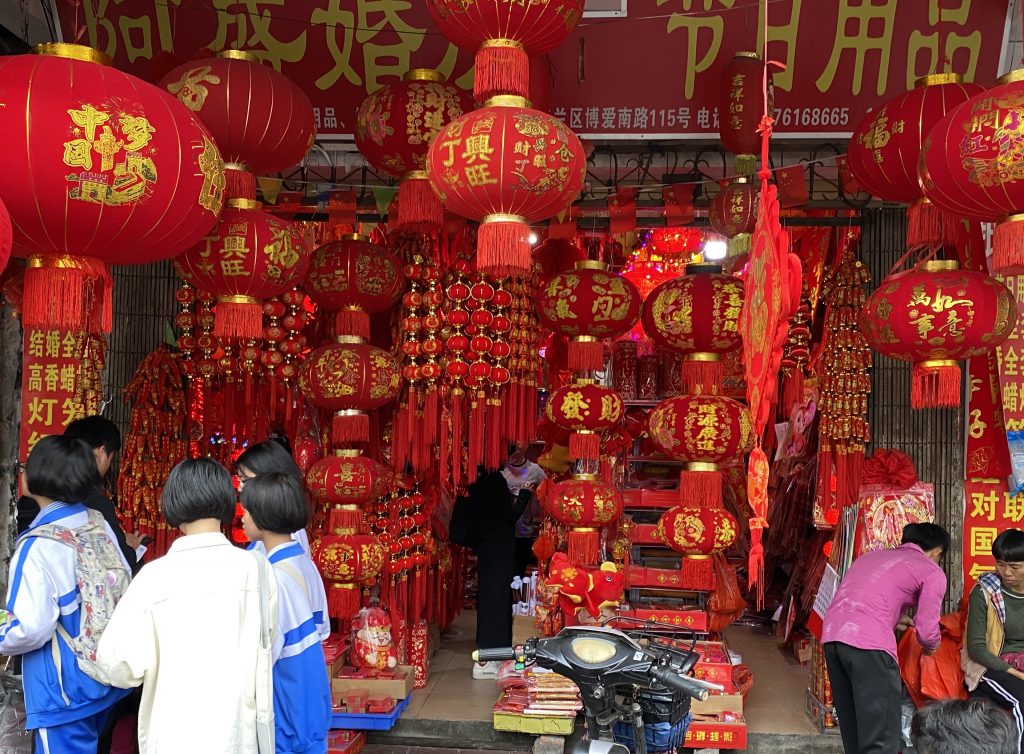 Special purchases for Spring Festival
Whilst out shopping on Bo'ai street ( 博爱路) with our Chinese friend Ms. Liu. She told us that, as a child, one the most exciting things about Spring Festival was not only New Year's Eve, but shopping with her family beforehand, buying all kind of snacks and sweets, that parents don't usually let you buy.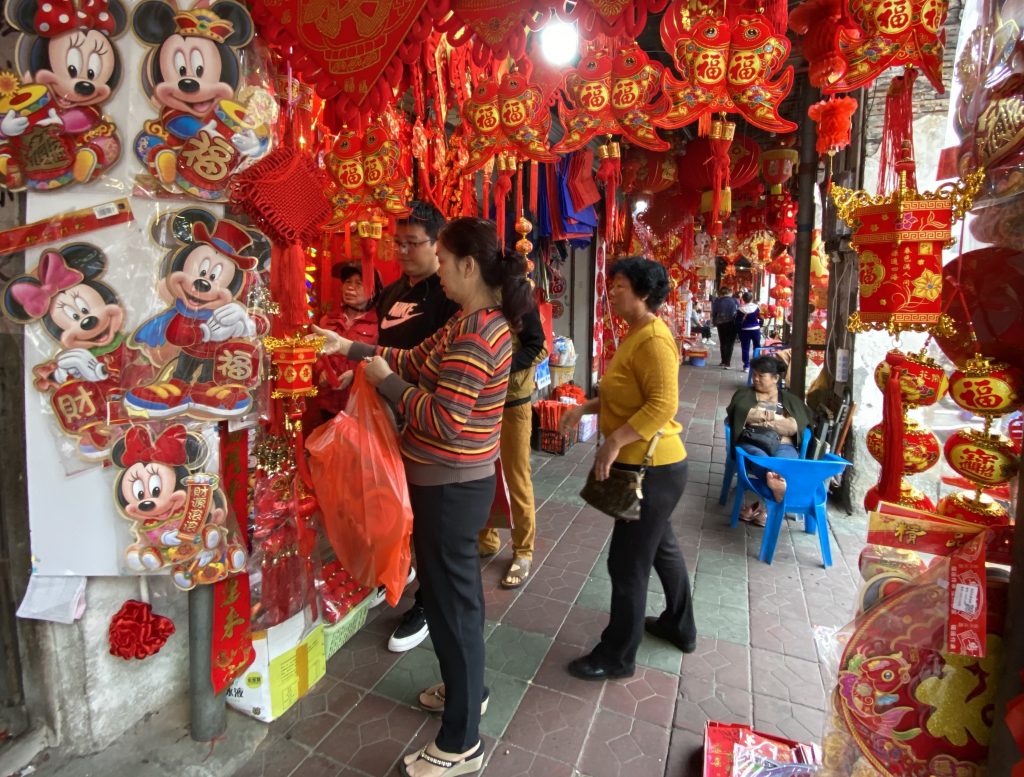 The streets are crowded with people shopping for festive products and the first thing you will notice are red decorations.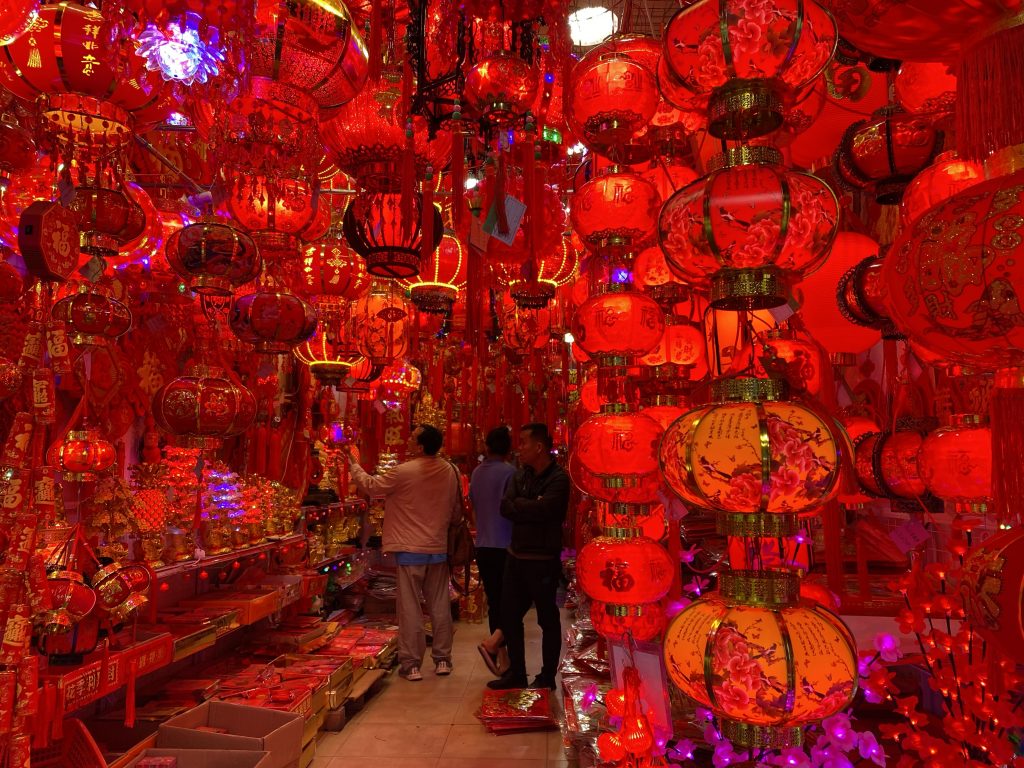 Lanterns (灯笼) of different styles and sizes, strings of chilli peppers or fish, and red couplets (春联) with best wishes are all traditional home decorations.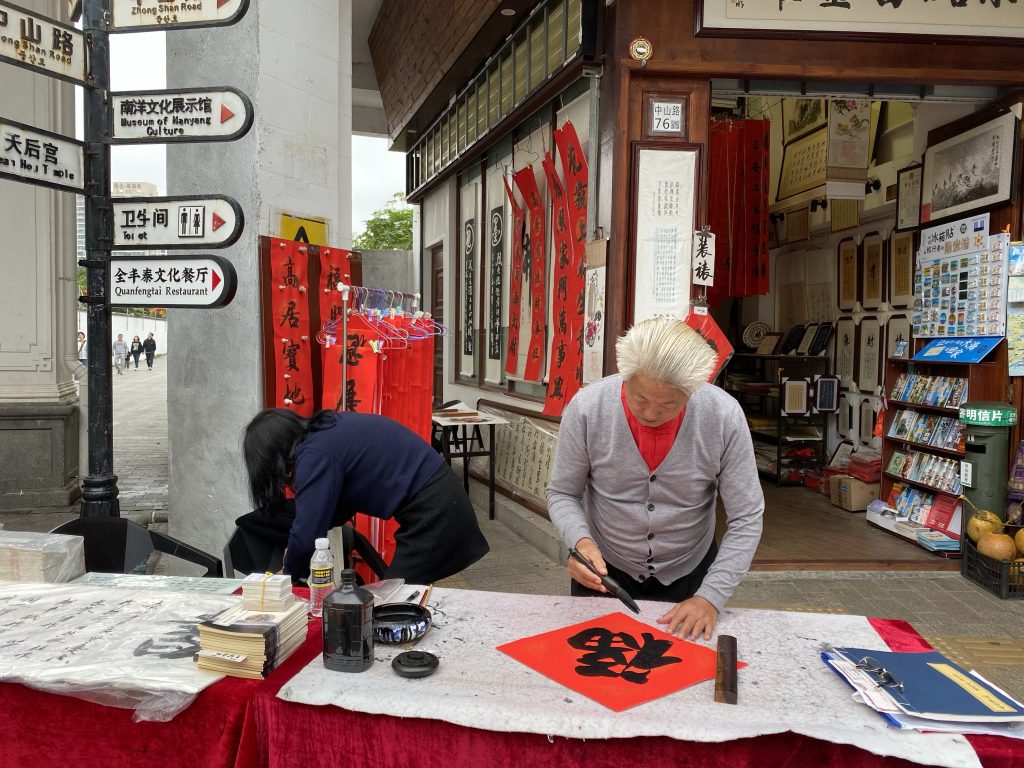 Since this lunar year is the year of the rat, cute rat stickers and toys for children born this year is another popular product in the market.

Red packets (红包) are popular and are also sold by vendors. The packets include money and are usually gifted to children. It is believed that this money will help transfer the fortune from the elders to the kids. But it is also common to give red packets to employees, co-workers, and friends.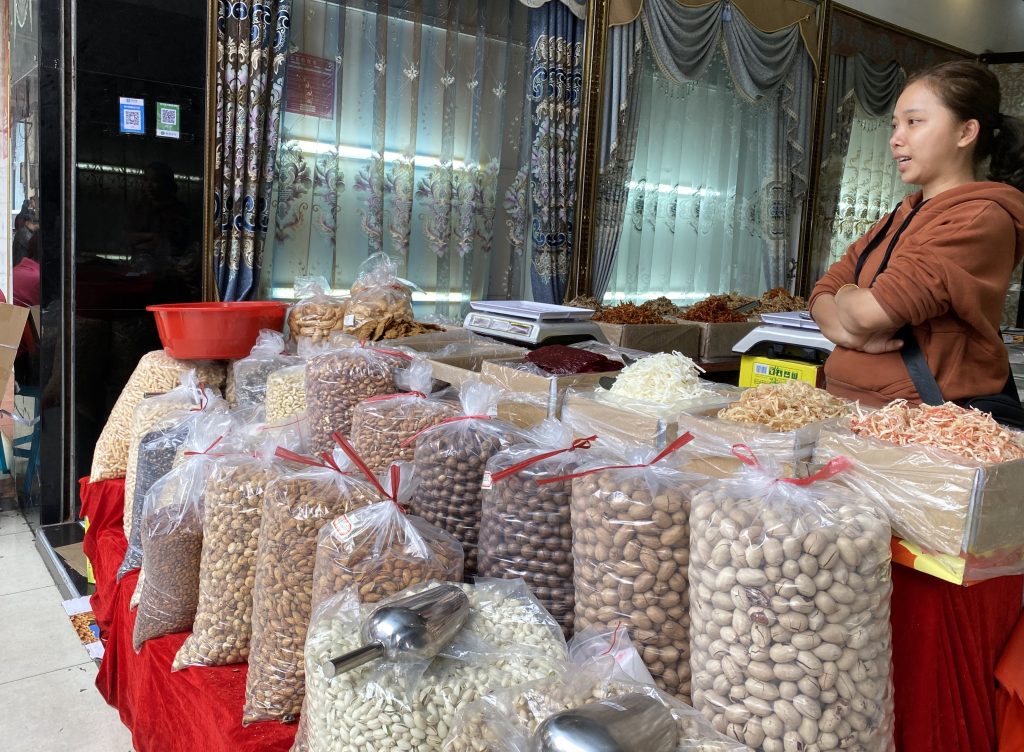 Another important purchase is snacks. Different kind of biscuits, sweets, nuts, dried seafood and fruits must be in every home to treat guests, that will visit you during the holiday.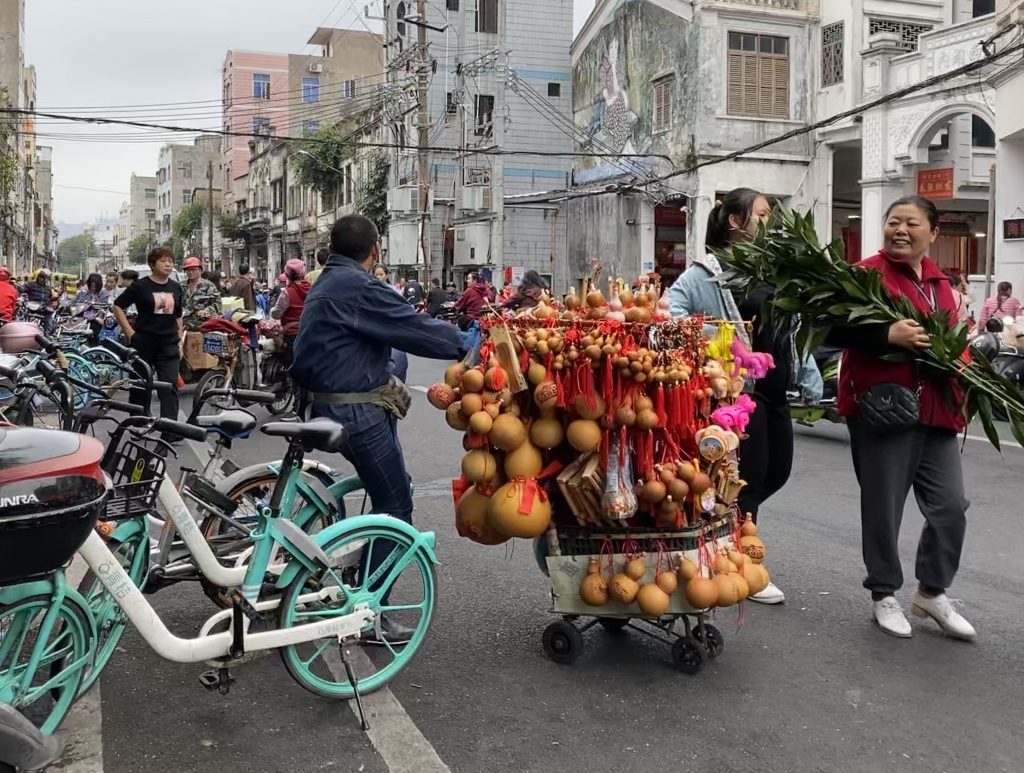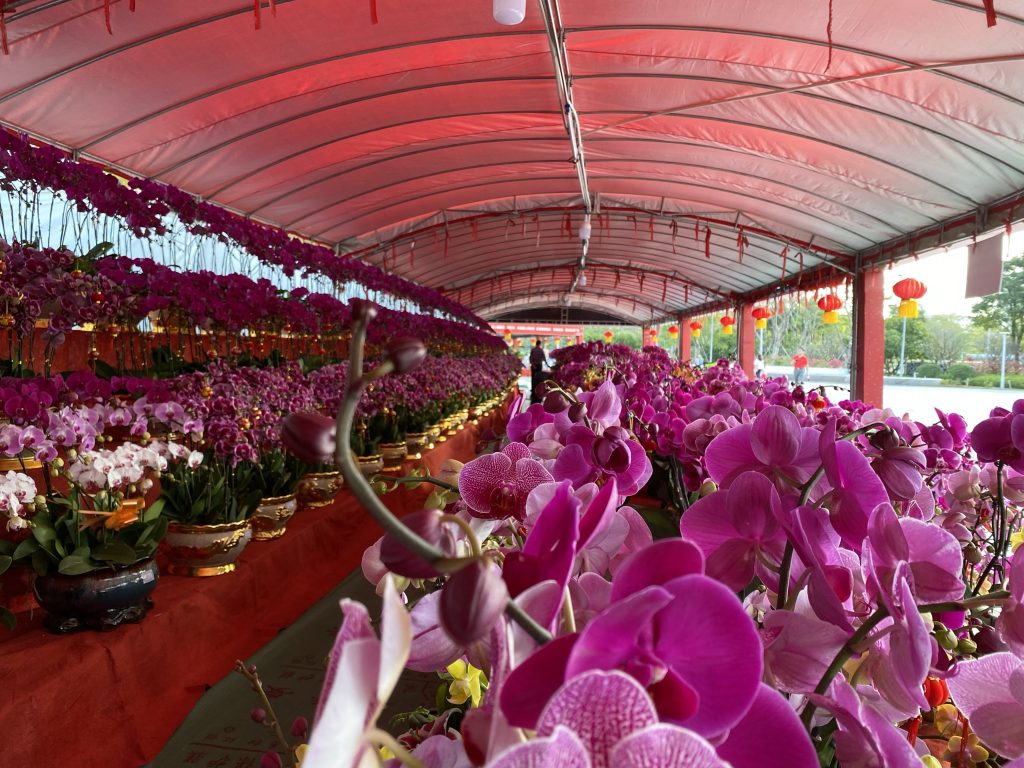 Orchids, camellia flowers, lucky bamboos and tangerine trees are the traditional plants for holidays here in Haikou. There are special flower markets in front of almost every shopping mall.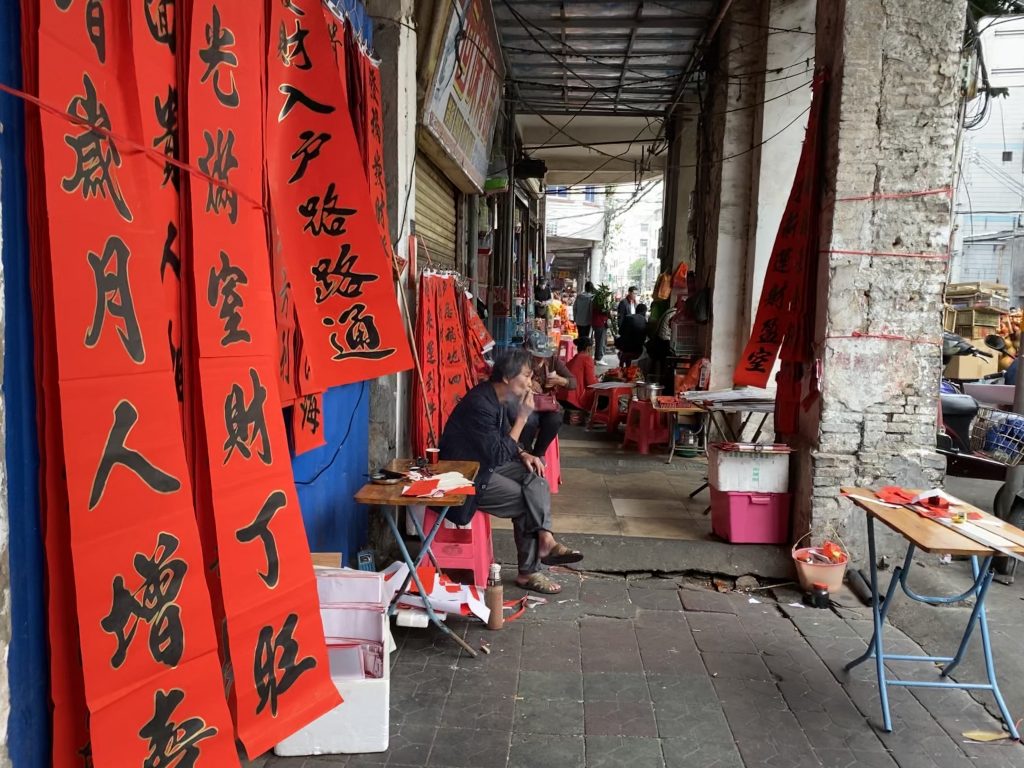 Shopping for new clothes is also done around this time of year. It is considered a good tradition to celebrate the New Year in new clothes and shoes. Just like most places around the world, when the New Year is approaching, there are always large sales in clothing stores.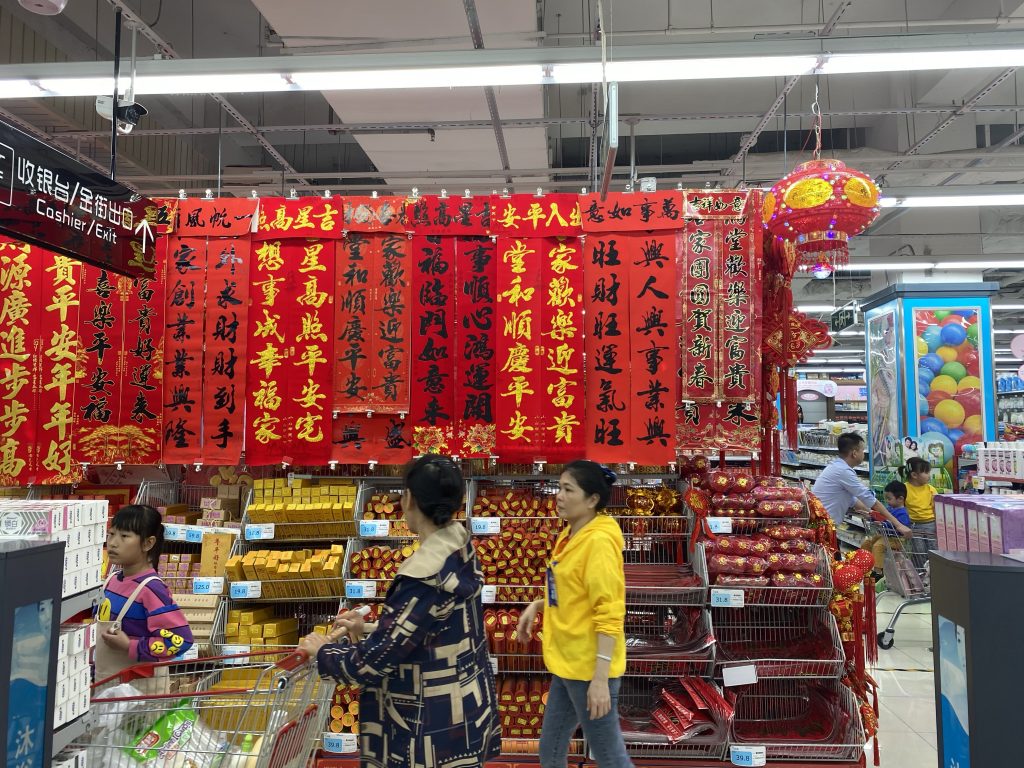 Big supermarkets, also get in the festive spirit and like the street markets, they will also decorate for the festivities. As soon as you enter any big supermarket in town, stalls packed with Spring festival decorations will welcome you putting you into the holiday spirit.
Author & photographs by – Taisiia Timofieieva