Five Officials Temple Haikou
Temple of the Five Lords, Haikou
Billed as the "First Building of Hainan" The Temple of the five Lords" is considered an important building in not just Haikou, but also Hainan.
The Temple of the five lords also more commonly known as "Temple of the Five Officials" is a memorial shrine to five Officials who were exiled to Hainan during the Tang and Song Dynasty. The Temple of the five lords is an impressive array of ancient buildings offering a peaceful escape from the city, within the city.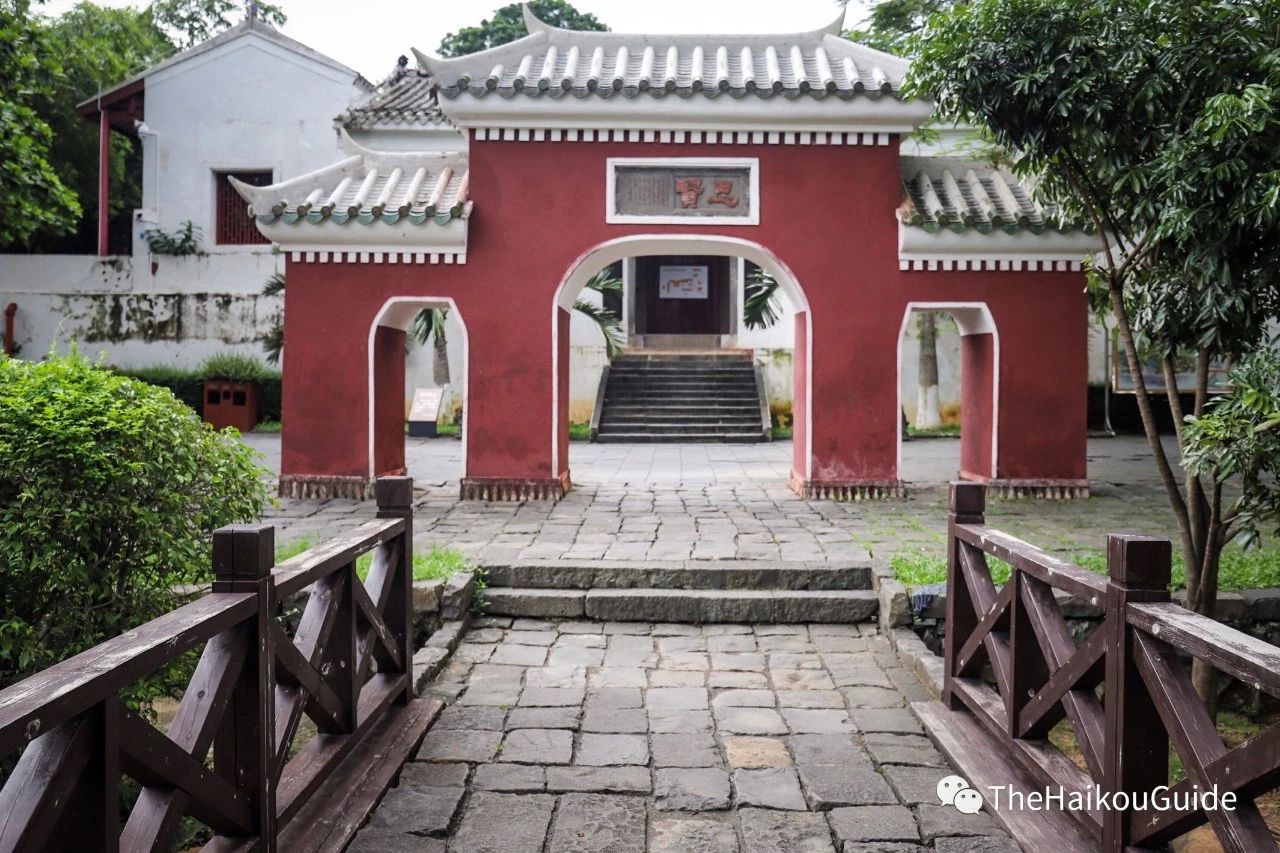 The Five Officials:
The temple was built to commemorate Li Deyu (787-850), Li Gang (1083-1140), Li Guang (1078- 1159), Zhao Ding (1085-1147), Hu Quan (1102-1180). The five famous historical officials lived during the Tang and Song Dynasties and were exiled to Hainan. During their exile, they focused a lot of their energies on helping to promote and advance culture in Hainan.
Statues of the five officials are to be found throughout the grounds of the temple.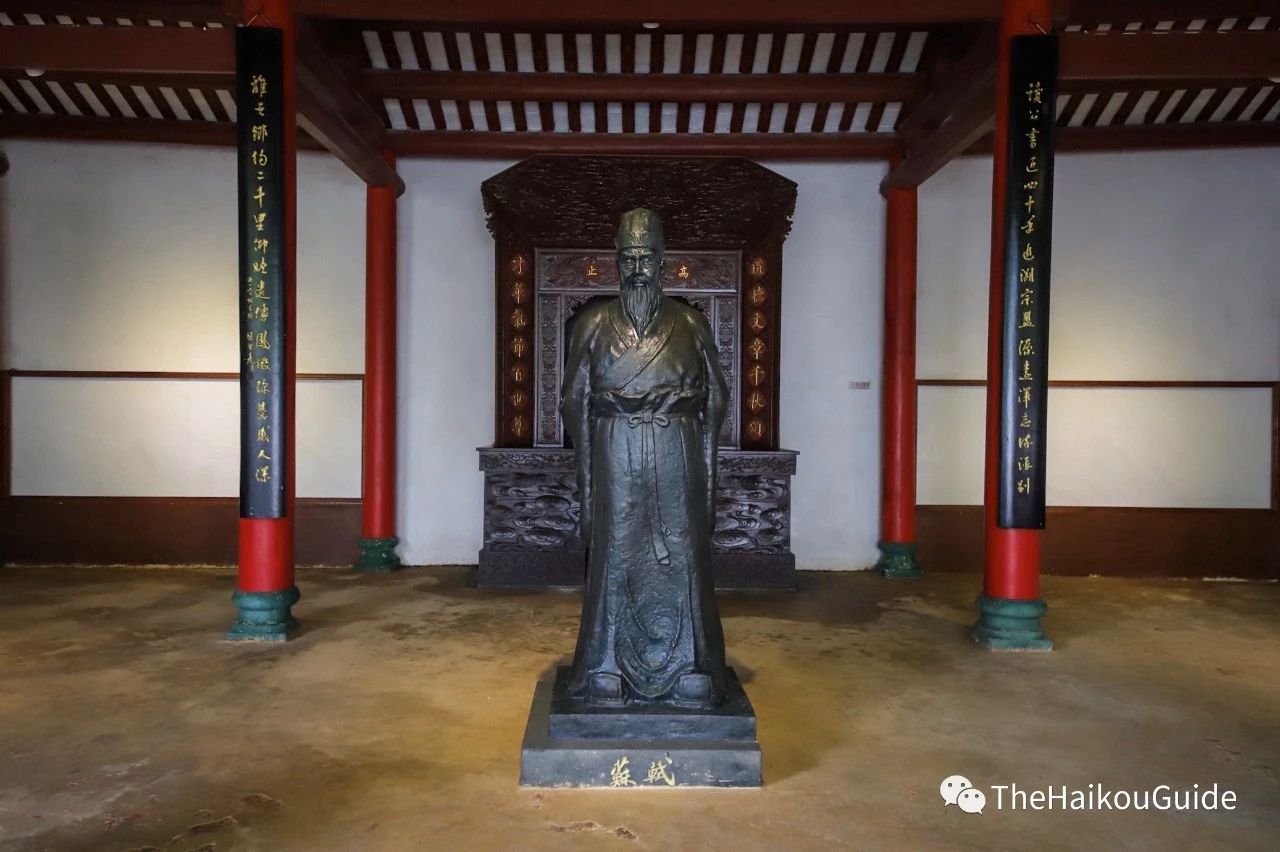 The temple is a series of ancient constructions consisting of the main tower, the Su Temple, the Dong zhou Kiosk and the Qiong yuan Garden. The main Tower itself is an architectural achievement, the whole building is supported by only 18 wooden and 10 stone pillars.
The temple was first built in the Ming Dynasty. It was renovated in 1889, During the Qing Dynasty, and has been renovated again several times in the last few decades. It is classified it as a key cultural heritage building under provincial protection.
The Wugong Temple was built during the reign of Emperor Wanli in the Ming Dynasty (1368~1644AD) to commemorate the five historical figures who were exiled to Hainan Province.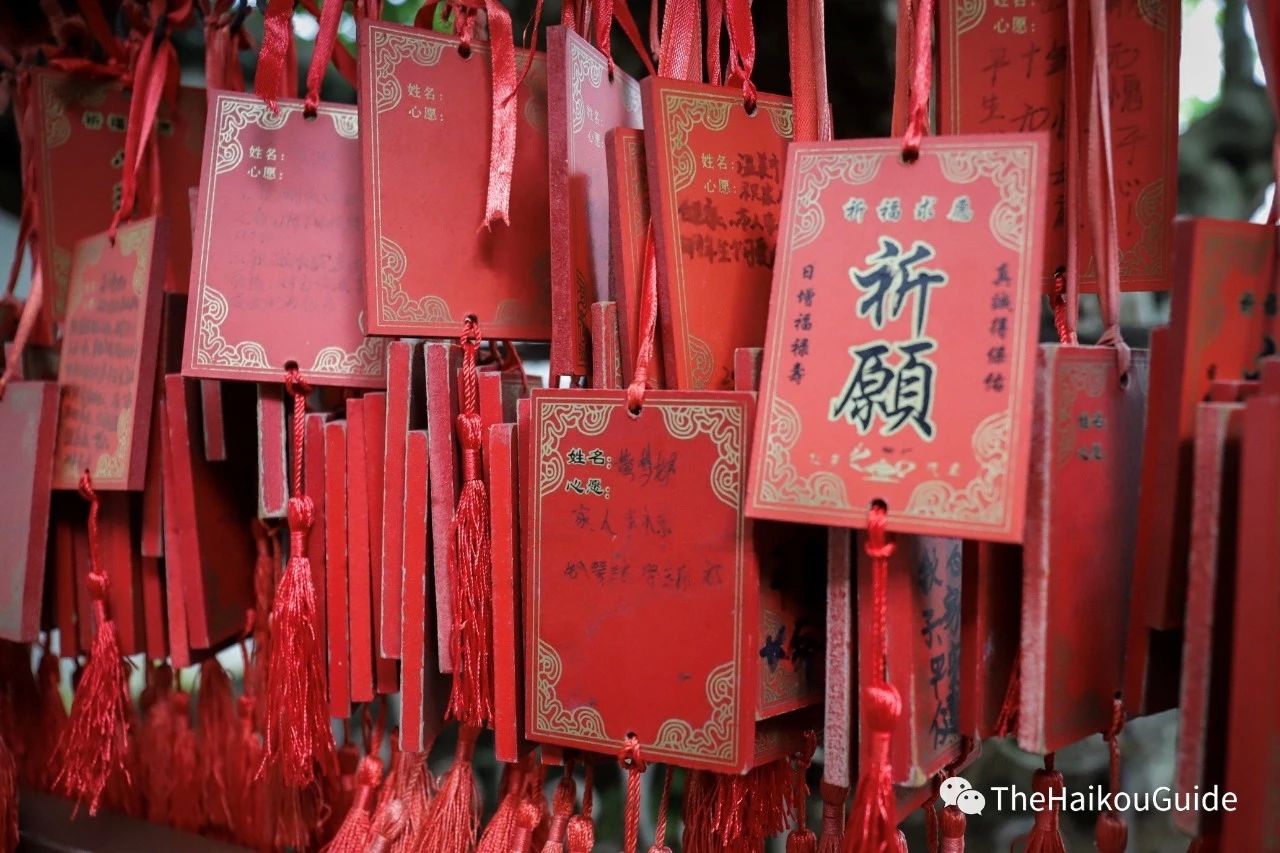 The temple's main building is the Five Lords Ancestral Hall. It is a red two-story wooden structure that stands more than 9 meters tall and has a total floor space of 560 square meters.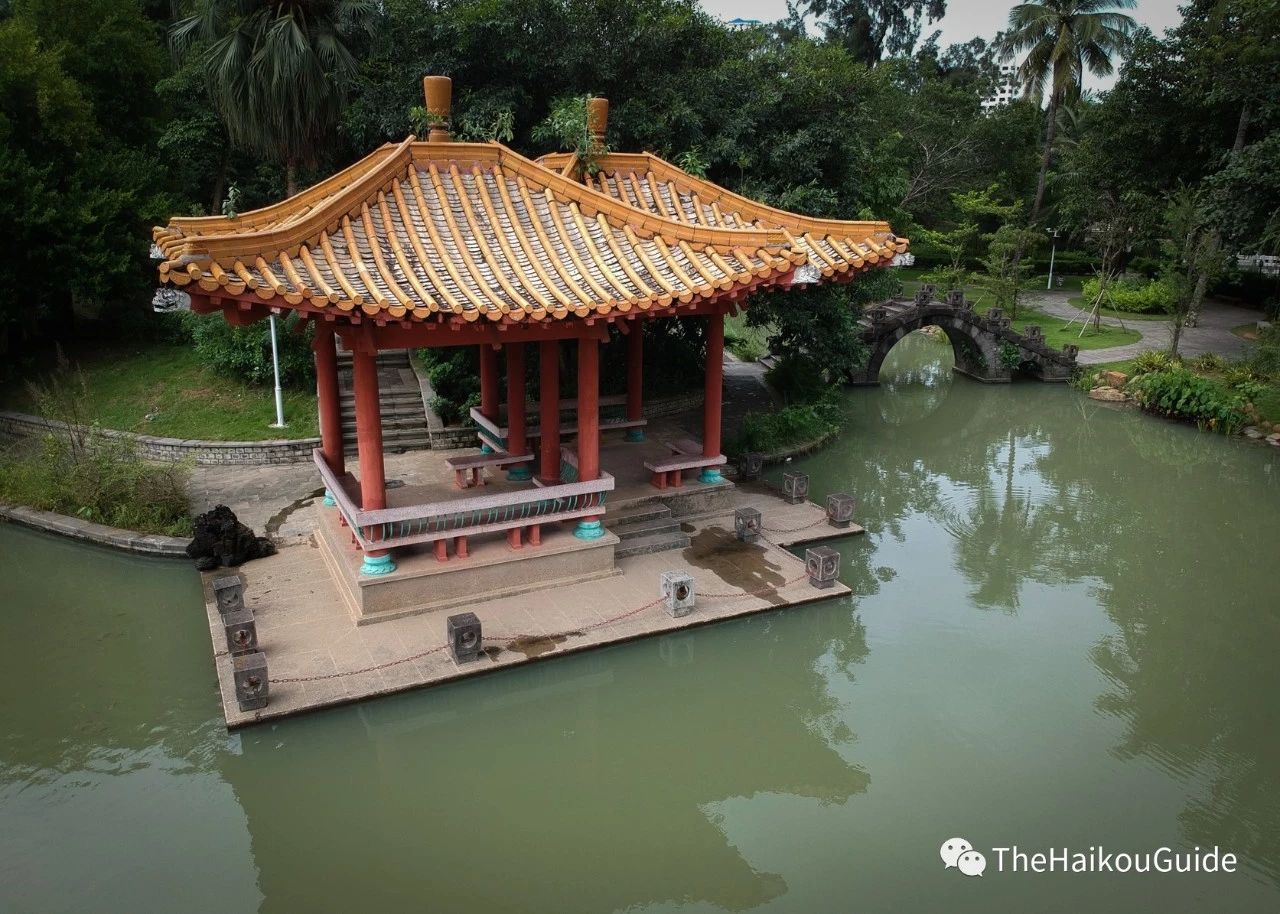 The temple of the five lords covers an area of 2800 square meters some of the notable buildings are: Five Lords Ancestral hall, Guanjia Hall, Xue pu Hall, East Hall, West Hall, the Su gong Ancestral Hall,the Ancestral Hall of the two Fubo Generals, the Bai Pavillion, the Dong zhuo Pavillion, the Suquan Pavillion, the Xixin Hall and the Youxian cave.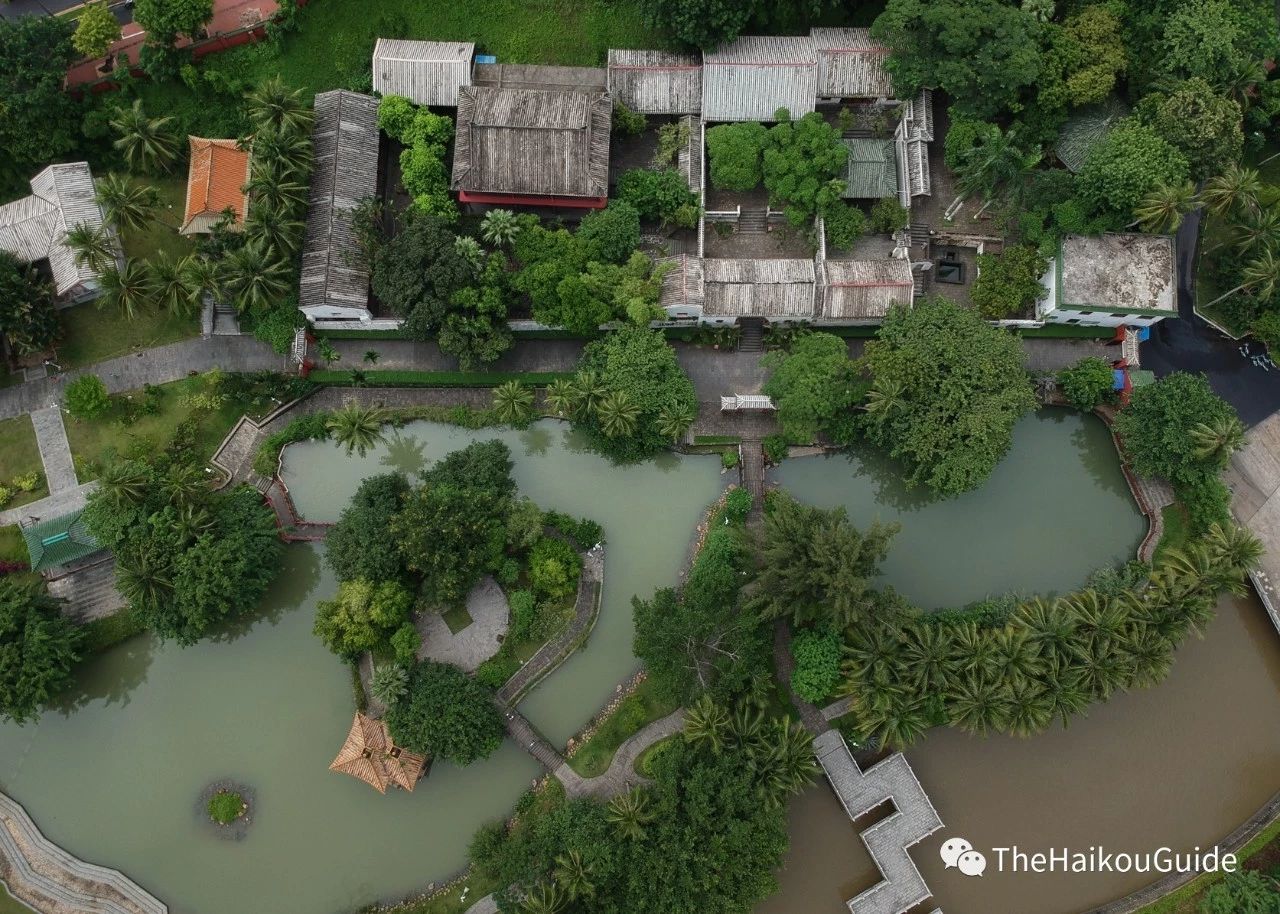 On the 26th June 2001, the Council of the People's Republic of China listed it in the fifth batch of national key cultural relics.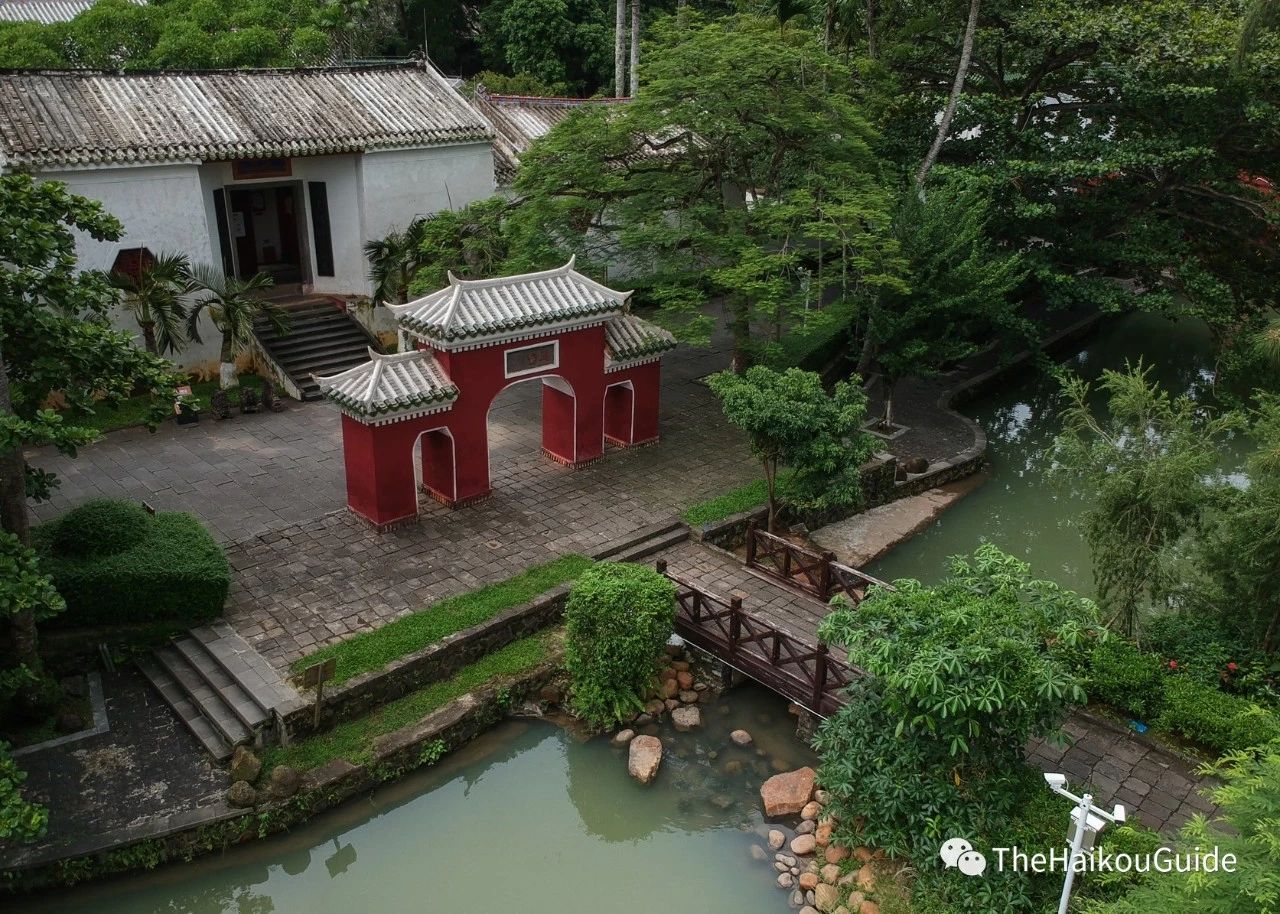 Temple of the five lords Haikou video
Address: 五公祠海南省海口市琼山区海府路169号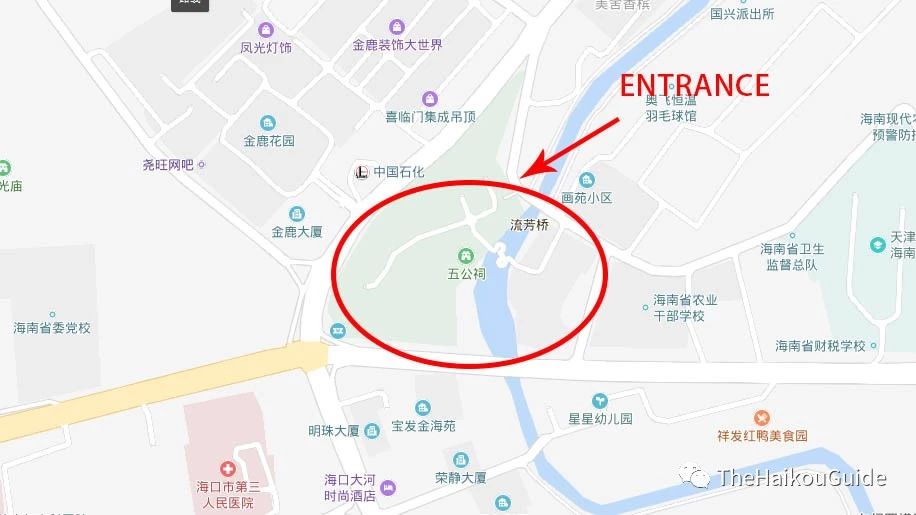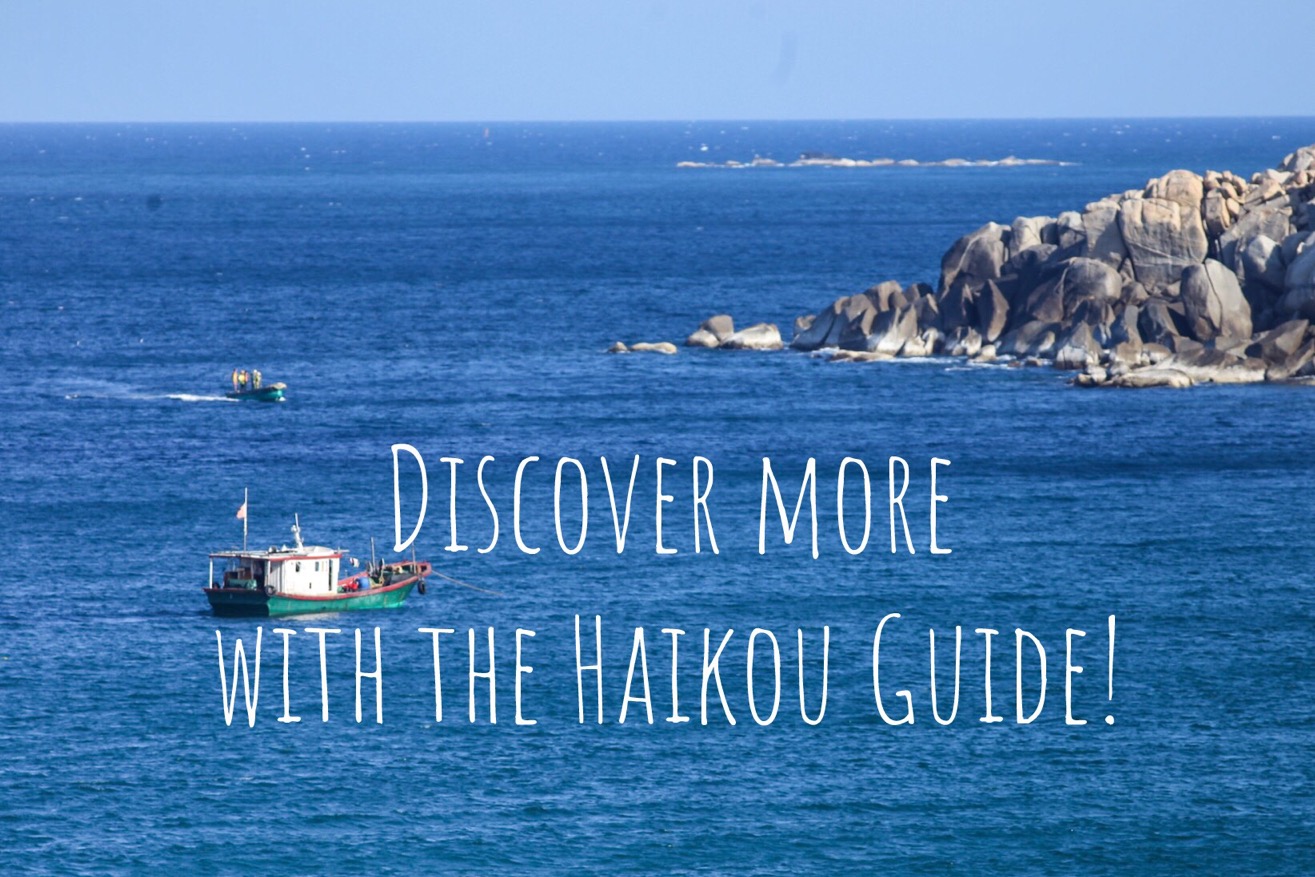 Published by the Haikou Foreign and Overseas Chinese Affairs Office
 and the Haikou Bureau of Foreign Experts Affairs
海口市外事侨务办公室
海口市外国专家局
主办
Scan our QR code below to follow The Haikou Guide official account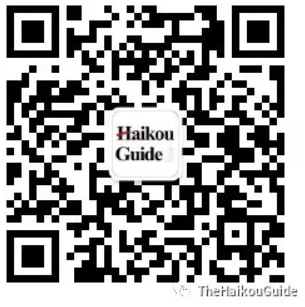 (c) Copyright HaikouGuide all rights reserved, images or text may not be copied in part or full without express permission in writing. For permission contact haikouguide@tropicalhainan.com
所有内容版权所有,未经授权,严禁转载。授权请联系 haikouguide@tropicalhainan.com