2020 Public Holiday updates announced
Latest updates for Tomb-sweeping day, Labour day, Dragon boat festival, National day and the Mid-autumn festival holidays are as follows.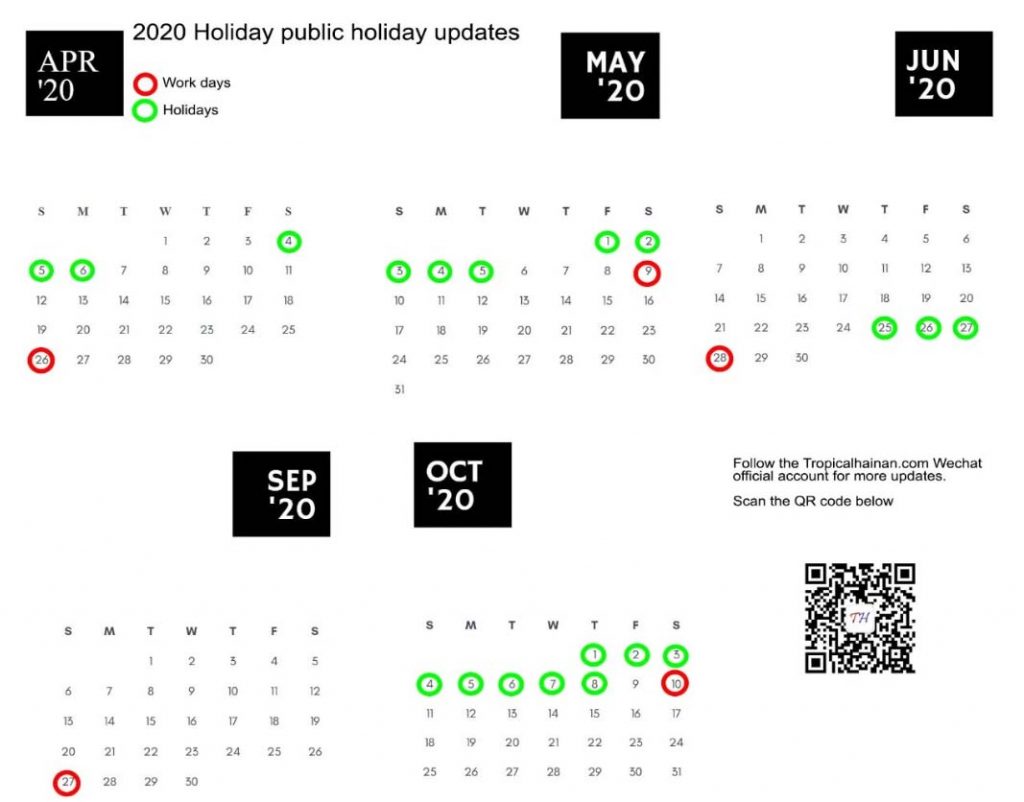 Qingming Festival (Tomb sweeping day): April 4th – 6th total of 3 days holiday.
Labour day: May 1st – 5th a total of 5 days holiday. Work on April 26 (Sunday) and May 9 (Saturday).

Dragon boat festival: June 25th – 27th a total of 3 days holiday. Work on June 28th (Sunday).

National day and Mid-autumn festival: October 1st – 8th a total of 8 days holiday. September 27 (Sunday) and October 10 (Saturday) are working days.
Related article: Everything you wanted to know about the Chinese calendar but were too confused to ask
Tropicalhainan.com launched it's official WeChat account, scan the Qr code to keep up to date with news, sports, entertainment, travel, opinion and more.