Moving house or renting a new apartment is never an easy affair even in your home country, it can be a stressful ordeal. So, if you are fresh off the boat and looking for some advice on renting apartments in Haikou then this article is for you.

For some people, your company might arrange your accommodation. In that case, you may be wondering why you need to read this. You probably don't but we've also included a little information towards the end of what you should know about living in company rented apartments.

Sections covered in this article:

Finding an apartment
Where should I live in Haikou
What to be prepared for when dealing with agents
Standard procedure for renting
Getting a deal
Furniture
Things to consider when renting
Employer-provided apartment – what you need to check
Police station registration
Finding an apartment
There are a few ways to find an apartment:

Ask around in the Haikou ex-pat Wechat groups (add jake_canning on Wechat and I'll add you into the Tropicalhainan.com group)
Use 58.com – APP/Website that's in Chinese (use Google translate plugin)

Your company/school organizes an apartment for you
Visit a realtor office (You'll need a basic level of Chinese)

Visit the community housing offices

To avoid any confusion or scams it is best to go through a realtors office. Some well-known realtors are:

我爱我家 https://www.5i5j.com/
安居客 anjuke https://m.anjuke.com/hai/
链家 Lianjia https://sn.lianjia.com/

For a good idea of prices and what to expect in Haikou. Open this link, it is a list of apartments in Haikou. The website is in Chinese but with the link below you should be able to view rental prices, the area it is in and how many bedrooms.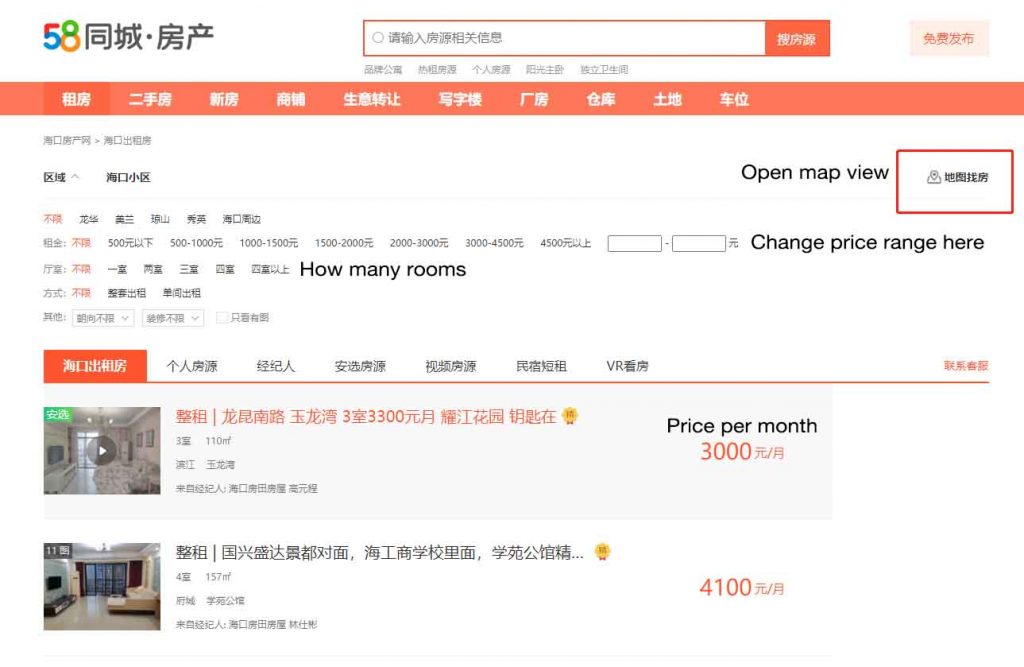 You can also view the apartments via "map view" Use it alongside our section on "Where should I live in Haikou" to get a better idea of where to rent.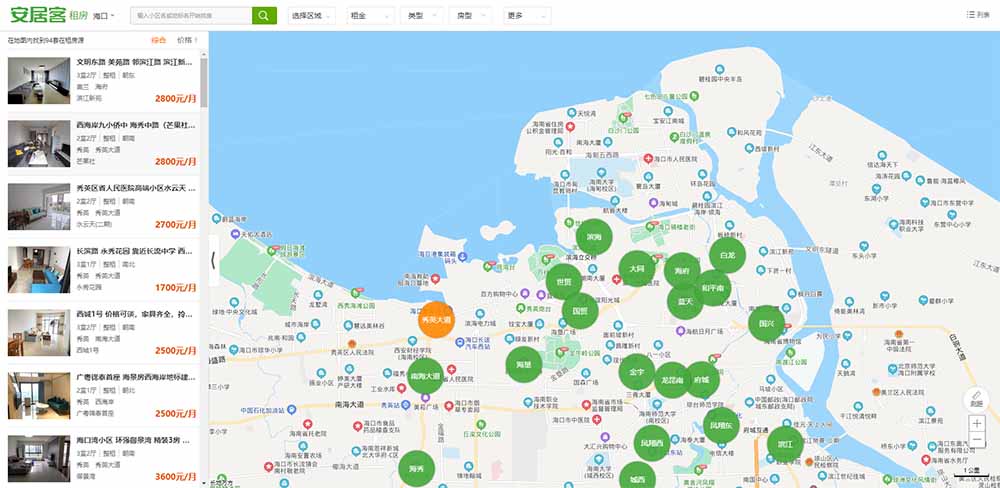 Chinese speaking ability

All of the above are going to need some basic level of Chinese unless you are lucky enough to find a realtor that speaks English.

We would also recommend taking a Chinese friend/colleague with you to help navigate through the signing of the housing lease.

Where should I live in Haikou

For newcomers that aren't familiar to Haikou city, I have broken down the city into what I think are 9 key areas and also places where many of the expats choose to live.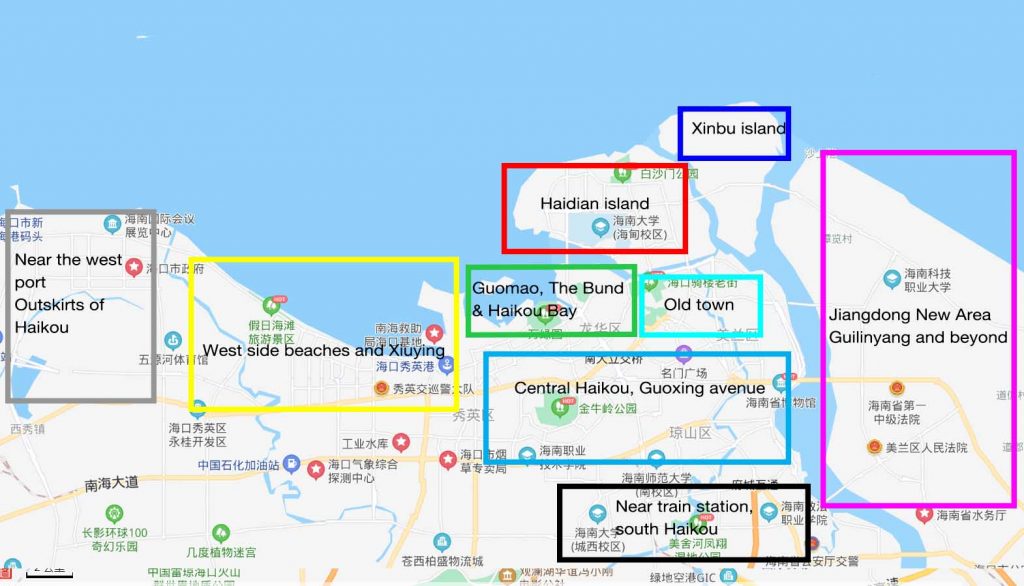 For reference "Guomao" in the green box is considered the downtown of Haikou.

Pricing: The more expensive apartments are generally around the green and red box areas. There are a few anomalies in the other sections but as a rule of thumb, these areas will be more expensive to rent from.

Grey, pink, black and dark blue – Quiet areas on the outer edges of the city. Living here will be cheaper but there are fewer amenities such as larger supermarkets and restaurants. Downtown is accessible by public transport but you will be looking at 30 minutes plus travel times. Taxis can be expensive to travel to and from downtown from these areas. On the flip side, you'll be closer to the countryside and free from the busy traffic in these areas.

Yellow – This area is close to the nicest beaches in Haikou. Here it is possible to find some nice apartments within walking distance of Holiday beach, xi Xiu beach and the hot springs. There are many hotels in this area and it is within a 10-minute taxi ride to downtown. During holiday periods it can get very busy with tourists.

Red – Haidian island is very laid back and separated from the downtown area by a river. There are around 5 crossing points onto the island. It has lots of Seaview apartments and a few western restaurants and small supermarkets. Hainan University and the international clinic is also situated on Haidian Island. Traffic can get very busy during rush hour.

Many of the communities here have nice swimming pools and it is also possible to rent larger villas in this area.
Green – The Downtown area is the busiest part of Haikou and it is where you'll find most bars, restaurants and shopping malls. Although busy, it is convenient to get around via public transport and taxis. It is also home to Evergreen park. Apartments in this area will be a little more expensive, and you may want to choose to be higher up to escape noise pollution.
The Bund and Haikou Bay in this area are much quieter areas to live, providing you live closer to the river or coastline. Apartments will be more expensive in these areas. Some apartments will even give you a nice view of Century Bridge

Cyan – Old town is basically one of the oldest parts of the city. If you are looking for traditional style housing and culture then this is where you might want to live. There are modern apartments in this area too and it is close by the Nandu river and Haidian river which are great for long walks.
Blue – In this area, you will be pretty central to everything in Haikou. There are plenty of amenities close by but if city life isn't for you then this might not be the best area to live in. Most of the city's traffic will pass through this area during the day which means it can be noisy. That being said there are some nice parks in central Haikou and there's always plenty to do.
Be prepared
Agents are salespeople and signing a housing contract will give them a bonus. Just like most places in the world you are going to have the good and the sneaky. It's worth reading the two scenarios and solutions below before contacting a housing agent.
Scenario #1

You have seen the perfect apartment online, it suits your needs, pictures look nice and has a good price. You ask the agent is it still available and he says "Yes! You can visit it today"

Upon arrival you get this "Oh, that one has just gone but we have another one that is just like it" (usually nothing like the one you want and is more expensive.

Solution

Prior to the visit, double-check with the agent. Ask specifically, if the apartment pictured is the one you are going to visit. In some cases, agents may use nicer photos to get your attention and then try to rent out something else. Ask for updated photos before you go see the apartment.

Scenario #2

You have found an apartment, visited and everything looks great. In fact, it is the perfect apartment for you and you want to take it, although you still have five more to visit (just in case).

Afterwards, you go to visit other apartments and the agent from the perfect apartment is frantically messaging you "I have five other people interested in the apartment, if you don't take it now, I have to give it to someone else"

Solution

It's a classic line and there's a very high possibility there is no one else interested, they are just trying to pressure you into signing a contract right away. You could call their bluff and simply say "ok….no worries" but there is always that 1/10 there is someone else looking.
Standard procedure for renting (what you will pay to move in)
Things are a little different here and the payment for renting your new apartment may differ from your home country. There is no right/wrong system but you will experience different opinions.

The standard pricing for moving into a new apartment is something like this:

3 months' rent + 1 month deposit + agent fee

In the seven years living in China I have also seen:

3-6 months' rent + 1-2 month deposit + agent fee

Agent fees usually range from around 200-500 depending on which company you use. One cheeky freelancer once charged me one month's rent for the agent's fee when I first arrived in Beijing many moons ago. So be on your toes!

Housing communities will also have a monthly maintenance fee. This pays for the security, cleaning, general maintenance etc. Price's start from around 100 yuan per month depending on the area and services supplied. Check before you move in!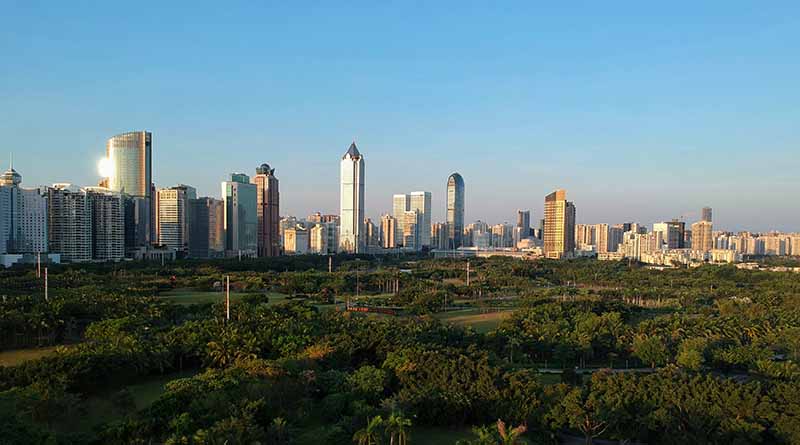 Try and get a deal
There are many ways to try and negotiate a deal, you can negotiate how many months you pay upfront, the monthly fee, deposit and even for furnishings.

It's worth trying to get the landlord/agent down a couple of hundred from the starting price. Negotiating a price on anything in China is a common practice. You may even see some heated negotiations at the fresh fruit and vegetable market.

In many cases, it's possible to get a deal when paying more of the rent upfront. Start off small "What's the price if I pay 6 months upfront" then "Now, is there a discount if I pay one year upfront".

Some other ways to help you get a deal:

If there are damages in the apartment ask for a discount

If an apartment doesn't come with furniture ask for a discount. There are many other apartments that are already furnished.
If it furnished but the furniture is old, damaged or not suitable for your needs, ask if they could replace or offer a discount.
Furniture
Most apartments will come with some basic furniture and some come with nothing. At the very minimum you could expect:

A bed frame in each room, a sofa (wooden or upholstery), coffee table, refrigerator, washing machine.

If you are lucky, it may also come with brand new mattresses (still in packaging), a flat-screen TV, WIFI, a clothes dryer.

If pieces of furniture you require are missing you could either buy them yourself and ask for a deduction in the rent or ask the landlord to supply them.

In some cases, it has been heard that a landlord/agent may fully furnish an empty apartment for an increase in rent each month (usually 100-300 extra over a one year contract).
What to consider when visiting an apartment
There are many factors to take into account before moving into your new place:

Who are your neighbours, up, down, left and right? Are they young, old, have children. Is the place next to you an Air BnB, hostel or place of business? Does the kid upstairs practice the piano at 8 pm every night?
It may also be worth visiting the apartment at night time to check the noise levels. Lower level apartments will be noisier, if you are a light sleeper get an apartment high enough that you can't hear foot traffic below.

What is transportation like, is there a bus/train station nearby, and is it close enough to the city for taxis?

Check to see what's in the area, supermarket, hospitals, schools, parks etc.
Where can you charge your E-bike or park your car? There will most likely be a daily fee for parking, cars usually cost around 3-5 yuan per day and E-bikes no charge or much less.

Mark down any damages in the apartment with the agent on the contract, also make sure the numbers for the water, gas and electric meter are marked down.

Find out about utilities – how do you pay and roughly how much is it each month.

The door lock – If it is a keycode or finger print then it will need resetting. If it is a key and the apartment has had many tenants in the past then you might need to change the locks.

Is there a swimming pool in the community, do the open times of the pool fit your schedule, and how much is it to use the pool and is it filled year round?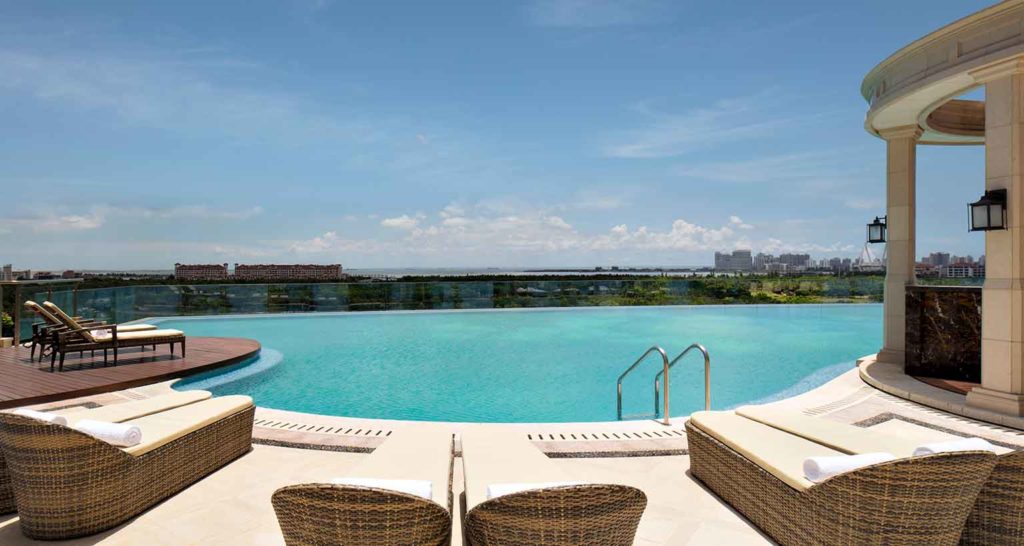 My employer provided my apartment, what should I check
Most likely your employer has rented the apartment from a landlord or the company may even own it. In any case, you should check the following upon moving in.

Check for damages, this includes scuffs/marks on the wall – make your employer aware of this when you move in. You could also take photos of damages for the record.
Write down the numbers on the housing contract for the electricity meter, gas and water meter. This is the number you will start paying from.
Check-in at the police station
As soon as you move into your new apartment you will need to register at the local police station for that area. The agent/landlord/management office will be able to tell you which police station you need to register at.

This needs to be done within 24hrs of moving in. Penalties can be given to those late to register.

To register you will need:

Copy of your lease contract (signed)
Passport (photocopy your visa page, photo page and red entry to China stamp)
Mobile number
It is also not uncommon for the police to also make a home visit to check you live there.

Once registered, they will give you a white piece of paper. Do not lose this, it is your housing registration certificate and you will need it for opening bank accounts, applying for a driver's license, social security etc. If you do lose it then it's another trip to the police station to get a copy.

Each time you exit China, change apartments, change your passport or visa information you will need to re-register at your local police station.
Related article: dog registration in Haikou – What you need to know
Tropicalhainan.com launched it's official mini programme and WeChat account, scan the Qr code to keep up to date with news, sports, entertainment, travel, opinion and more.