Hainan Salty Chicken
The island of Hainan offers the travelling foodie some truly unique culinary experiences which should not be missed. Whereas Wenchang chicken undoubtedly steals the limelight as the island's signature dish there are a number of lesser known culinary treats that should be on every globetrotting gourmet's bucket list. One of which is 'Salty Chicken' (Xian Ji)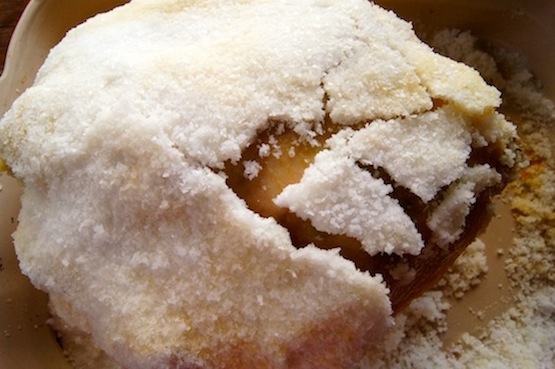 Preparation
The preparation of salty chicken is a two day affair. Initially, to ensure succulent moist textures, the chicken is generously seasoned with Hainan sea salt and left to stand overnight. The following day, it is wrapped in lotus leaves and slow baked in a wok for several hours in a bed of Hainan sea salt.
Salty chicken then is a deceptively simple albeit time-consuming dish to produce. The wait though is most certainly worth it, when cooked well the resulting delicious, complex taste and melt-in-the mouth texture never fails to satisfy.
The overall flavour is further enhanced because of the fact that Hainan is still dominated by traditional, rural markets which means chickens are often free range and also fresher as a matter of course.
Ideally, the chicken should be accompanied by rice and vegetables. Typically the author favours congee (Chinese rice porridge) and spinach but different restaurants will vary their sets and options accordingly. Invariably you will be served the entire chicken and although it will be a small bird it is a meal which is best shared between 2-3 people. As with many other Chinese chicken dishes the bird may or may not come pre-chopped and may appear with turmeric-tainted yellow skin. Chinese believe this confers wealth and good fortune.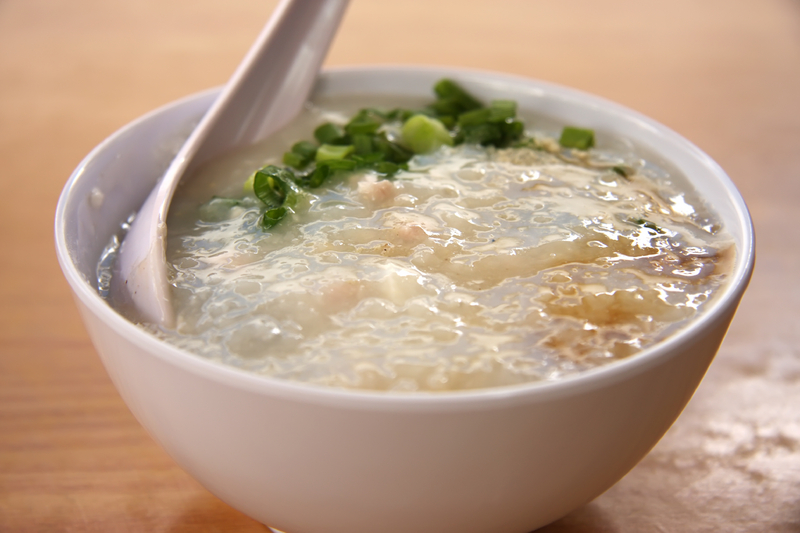 Unlike people in most western countries today Chinese people like to see (and potentially eat!) as much of the bird as they can. For this reason don't be surprised that the head, feet and innards will still be attached. These extras can easily just be ignored by the squeamish and the head at least is left even by the locals however for those brave enough the feet and innards are considered to be somewhat of a delicacy around these parts.
Salty chicken can be found throughout the island of Hainan. One chicken set, including rice and vegetables can be had for a very reasonable price of 70-100RMB.
Verdict: A wonderful Chinese chicken variant that should not be missed 9/10