According to local authorities, on November 1st Haikou became China's first city to enforce regulations to protect its bay resources.
Yan Yinli, an official with the Legal Affairs Committee of the Haikou Municipal People's Congress, said Haikou became one of the first pilot cities to introduce the bay system in China in late 2017 and has since taken the lead in strengthening its marine environmental protection.
"The overall situation regarding the marine ecological environment in Haikou is still far from perfect and more needs to be done, especially in some key bays which have been affected by land-based pollution emissions and improper use of bay areas."
The regulation is intended to explore a new model for marine environmental governance and systematically address problems in marine ecological protection, Yan said at a press conference on Tuesday.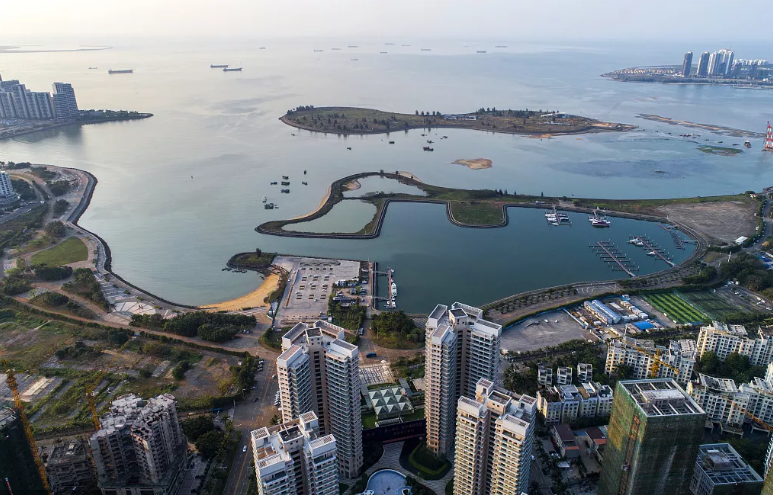 Haikou governs many islands and bays, including Haikou Bay, Jinsha Bay and Puqian Bay, with a water area of ​​830 square kilometers and a coastline stretching 136 kilometers.
According to the provisions, the Haikou Municipal People's Government will establish a three-level bay system with top officials of the city, the districts and townships serving as bay chiefs at respective levels, each with different duties.
The bay chiefs' responsibilities include pollution prevention and control, marine ecological restoration and environmental monitoring.
The inspection mechanism requires that Haikou's senior officials, including the Party secretary of the city's CPC committee and the mayor, inspect the city's bays at least twice a year, heads of city districts once a quarter and township bay chiefs must patrol the bays under their jurisdiction once a month.
Additionally, the regulation requires the city government to set up a supervision and interview mechanism to ensure bay chiefs at all levels are effective.
To ensure land and sea coordination and effective river and bay co-governance, the regulation stipulates that the city government establishes a joint action mechanism for the management and protection of its bays and rivers
Xie Tian, ​​director of the Haikou Bay Chief Affairs Center, said Haikou has 40 bay chiefs and 136 personnel involved in bay inspections.
Related article: New round of environmental inspections start in Hainan