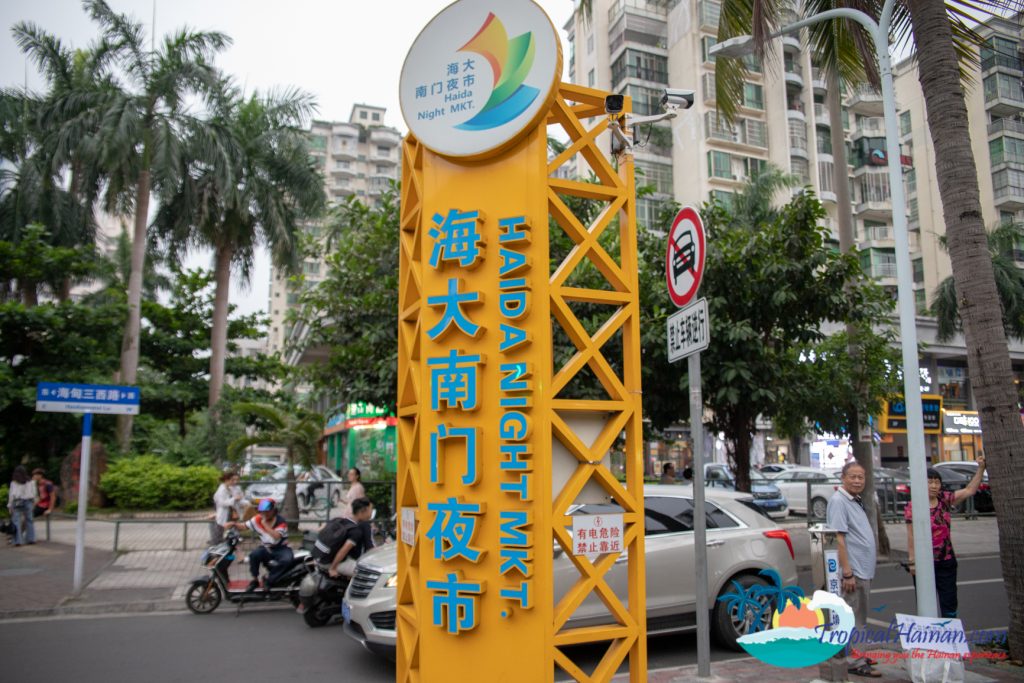 The Hai da Night Market is situated a hundred meters or so from the Hainan University South gate, on Hai Dian island. It is the only night food market in Haikou, which closes down a stretch of road when in operation.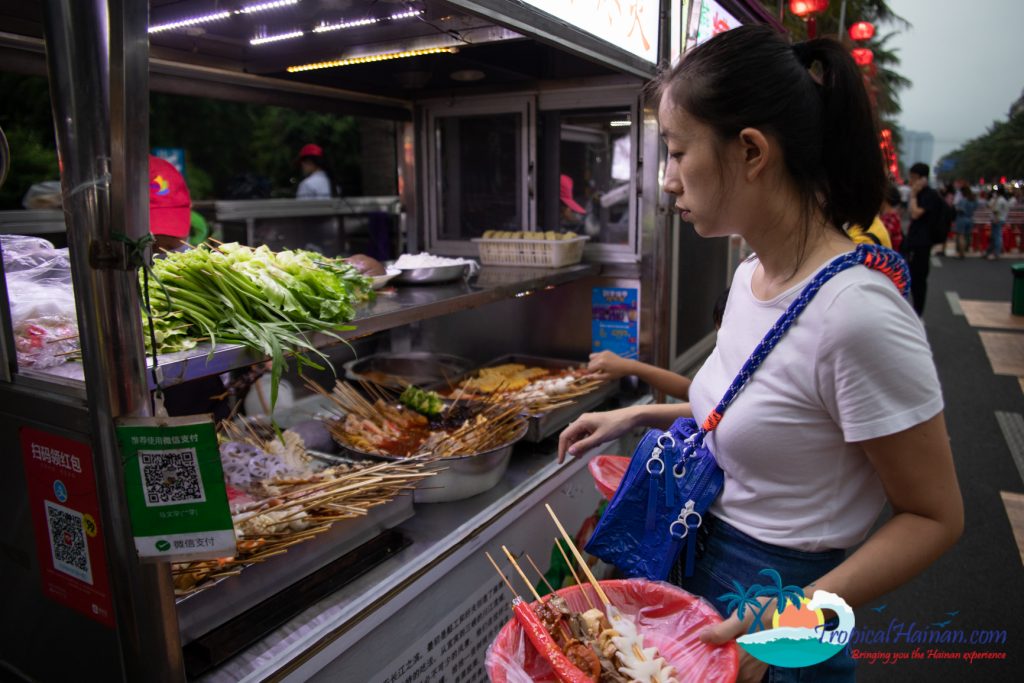 The market which previously, was just a few snack carts at the back gate of the university has recently undergone redevelopment; it has expanded in size to more than 300 booths now and lines a 400 meter stretch of road.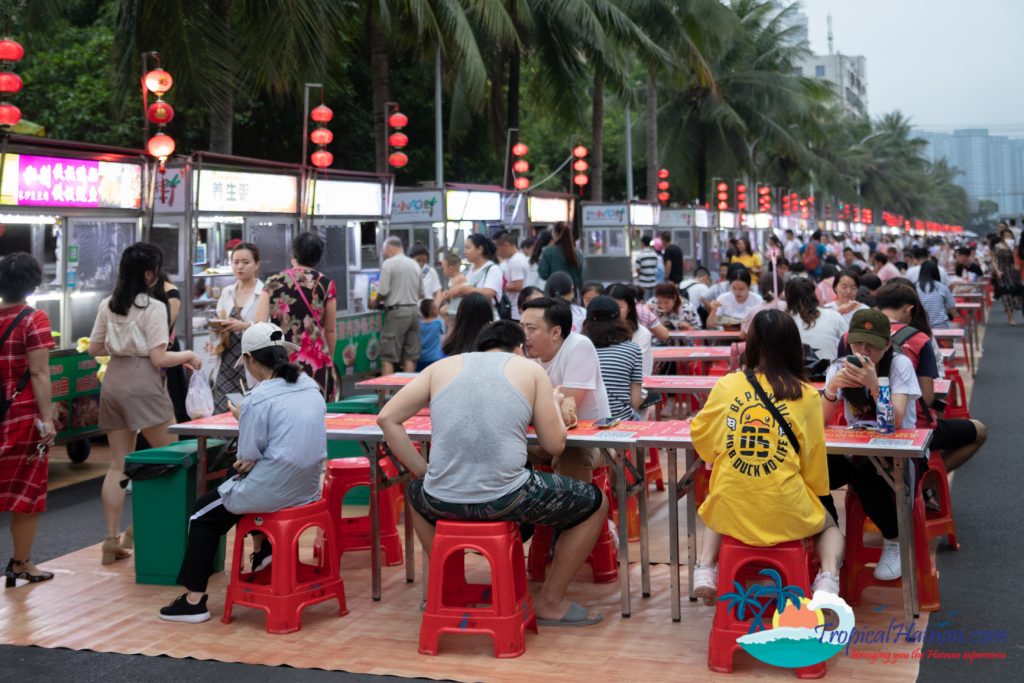 Seating is clean and plentiful, if it rains, attendants erect rain hoods and parapets to keep customers dry. There is also a large number of trash cans and cleaners on site, which has been another recent upgrade to the market making it more environmentally friendly.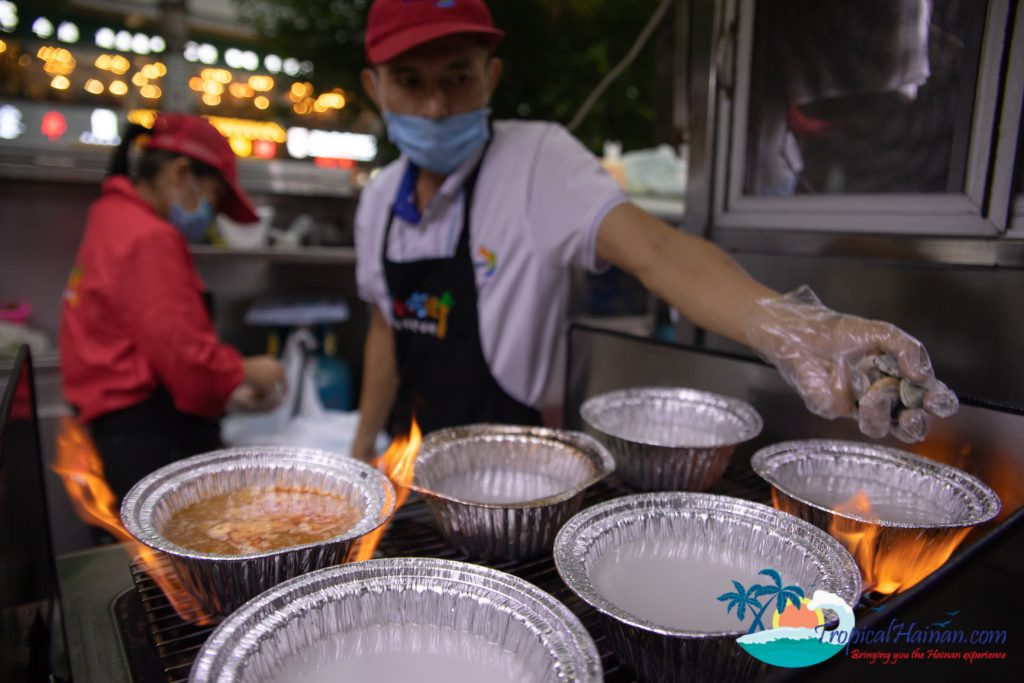 Food is reasonably priced, for less than 30 yuan it's possible to try a whole variety of Chinese snacks from different booths at the market. You may need to spend a little more on seafood items. Dishes such as Hainan noodles, soups, seafood, kebabs, BBQ, dried beef, fried octopus, pigs feet and more are on an extensive menu.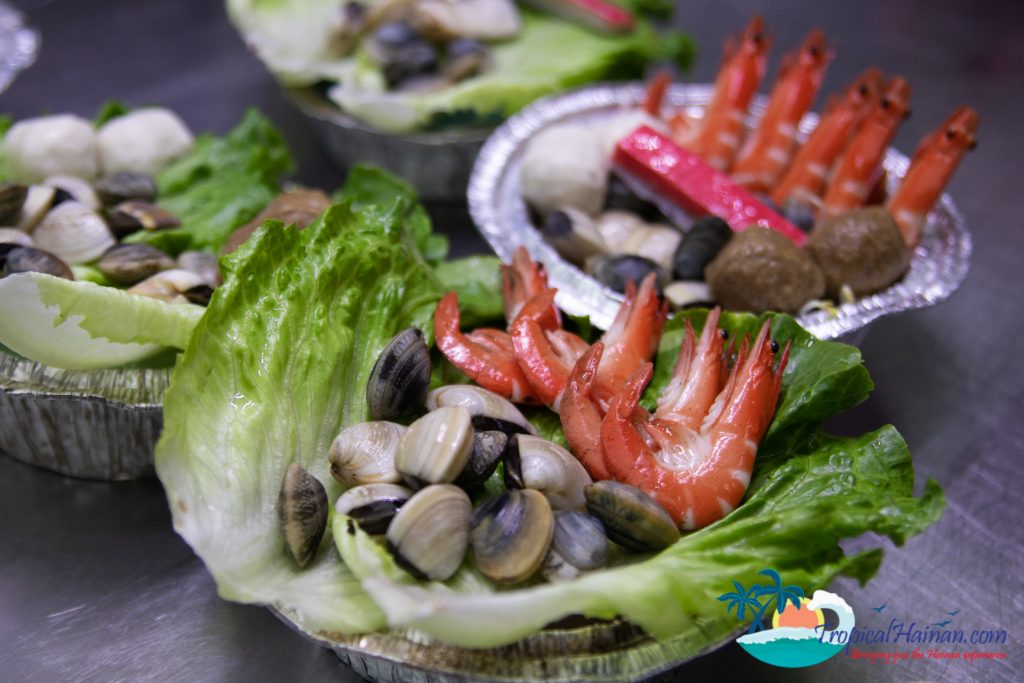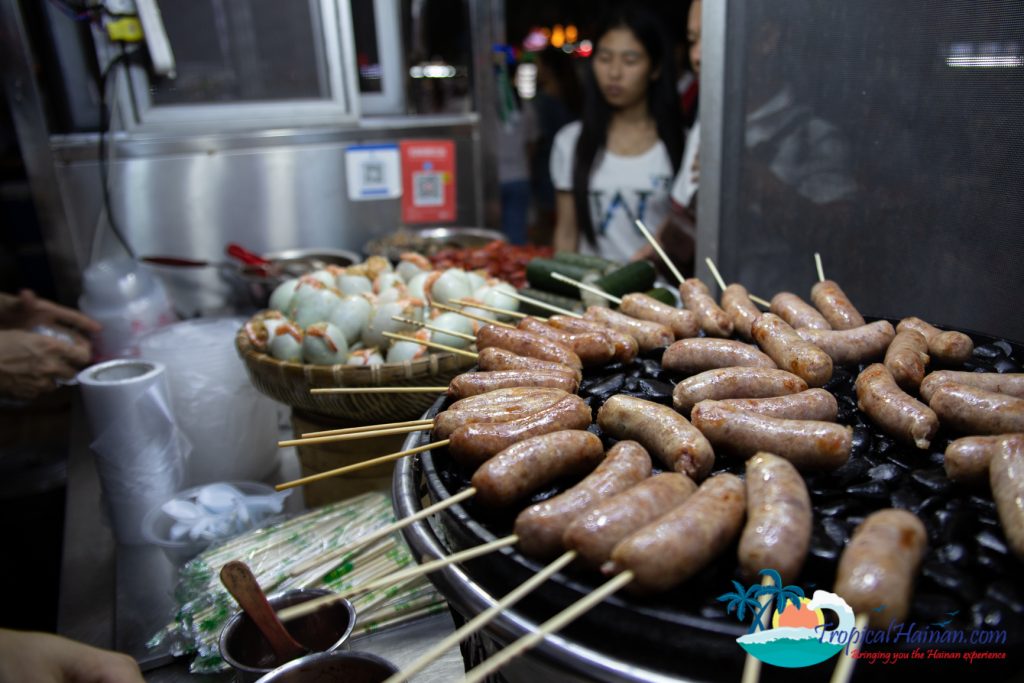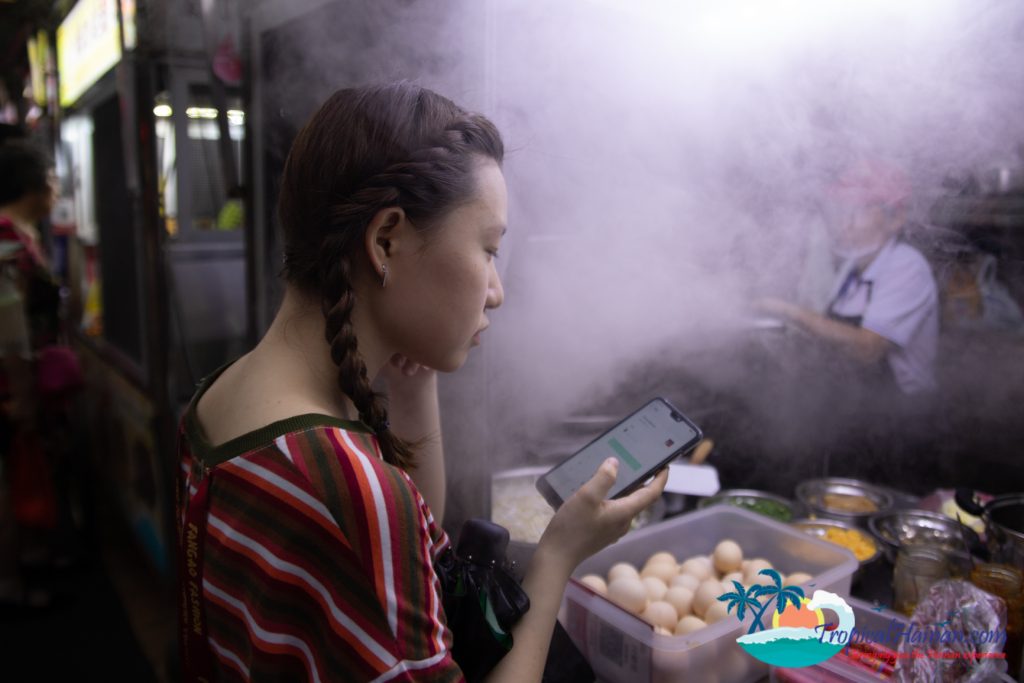 Cash, We chat and Alipay are all accepted methods of payment at the market.
Apart from food, there are also stalls selling mobile phones and accessories, clothes and plants.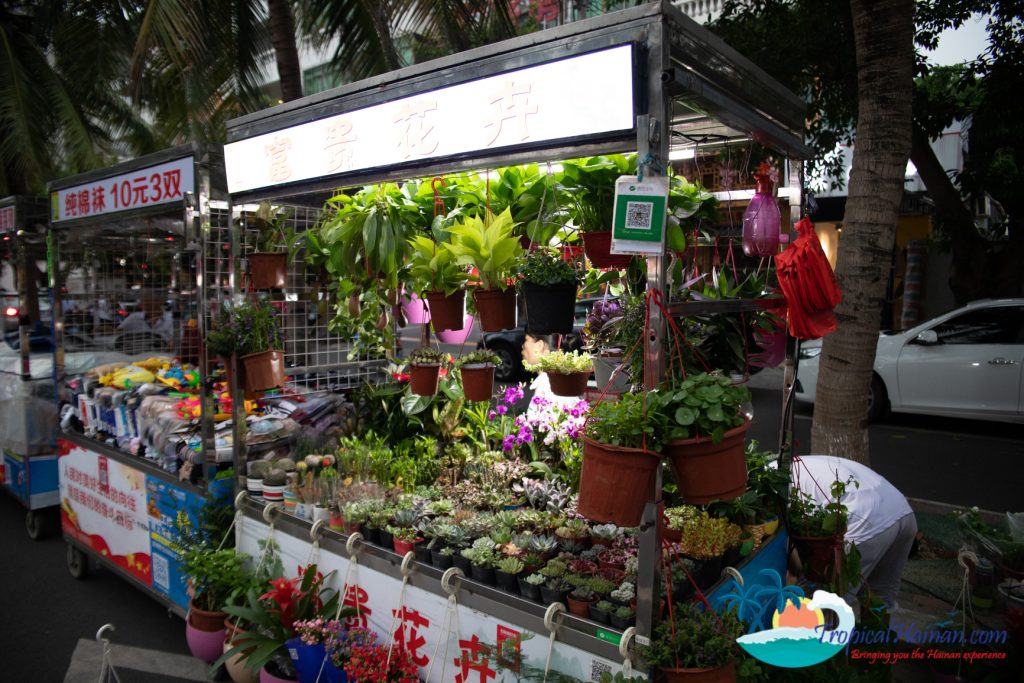 A trip to the night market allows the visitor to get a good taste of different snack foods that are served throughout China and Hainan.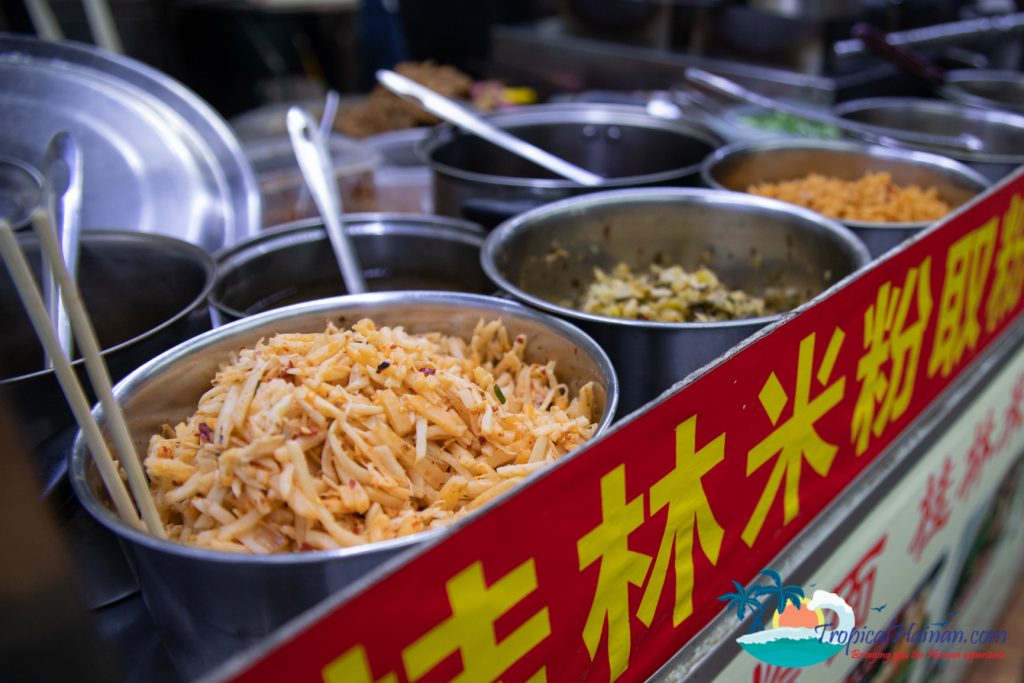 The food street is open from 17:30 to around 00:30, which during this time the road is closed to vehicles.
Address: 海甸岛三西路海大南门夜市