With hospitals around the country unable to take extreme measures such as closing a department once a Covid case is detected, they're now having to implement much more lenient strategies to deal with the surge in patients.
Hospitals are facing a shortage in medical workers as many are stricken with Covid-19 amid a surge in cases throughout the country, placing a strain on the health care system and forcing some hospitals to ask sick staff to keep working.
Faced with a shortage of medical workers, some hospitals in Beijing, Guangzhou and Sichuan province have asked graduate medical students who are undergoing hospital-based training to shore up the treatment of emergency and fever patients. This has led some such students to complain online about low pay or inadequate protection against the virus. 
On Wednesday, a 23-year-old medical student at West China Hospital of Sichuan University died causing uproar online, after it was reported that he was working while infected with Covid.
The hospital denied it was a Covid-related death, however the case sparked fears of a health care system on the brink. On Thursday, the hospital issued a statement on Weibo saying the student died of sudden cardiac arrest.
According to Caixin, several hospitals in Beijing have faced staffing constraints, as more doctors get struck down by the virus. 
Other small cities around the country are also facing similar constraints. In a county-level city in Central China's Hubei province, one doctor estimated that 20% of medical staff in his hospital had been infected, and that percentage reached 50% among those working in high-risk settings, including the fever clinic and emergency department.
"If medical management is not done well, the relatively large number of infections in the hospital will certainly lead to a reduction in staffing, along with increased patient infections and fatality rate," Zhang Wenhong, a prominent infectious disease expert in Shanghai, said at a recent public meeting.
He warned that the coming month will be the darkest period for the country's medical institutions, domestic news outlet 8am HealthInsight reported.
Related article: 48 hours negative nucleic acid results for hospital treatment and 24 for admission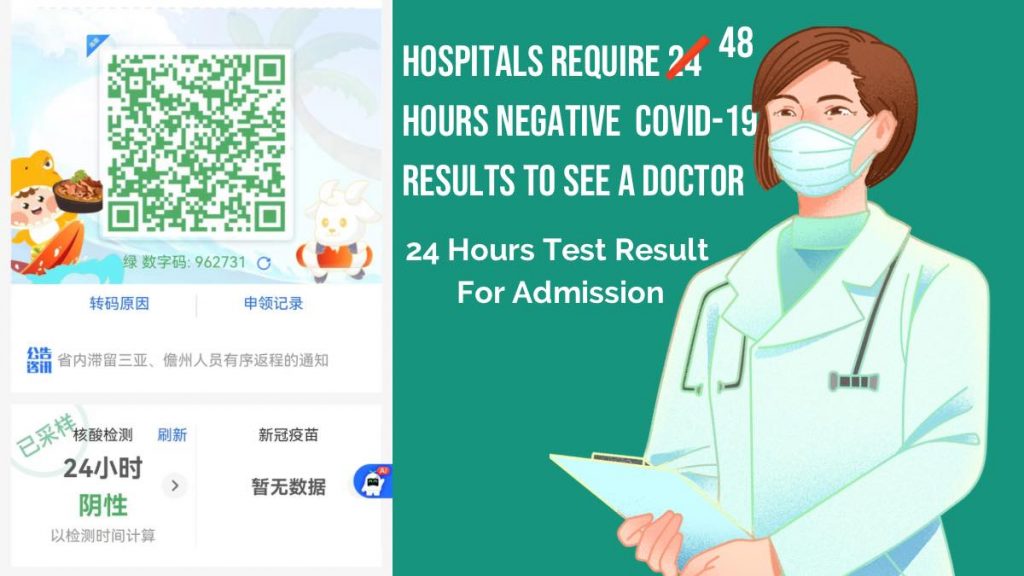 If you would like to make a comment, compliment or complaint about any aspect of living or working in Hainan Island, we'd love to hear from you. We pass all communications on to the relevant services. Please keep it polite and to the point.