A maze of volcanic stone, discover Mei xiao village
Mei xiao village is located in Yongxing town, within the Yangshan volcano area South of Haikou City.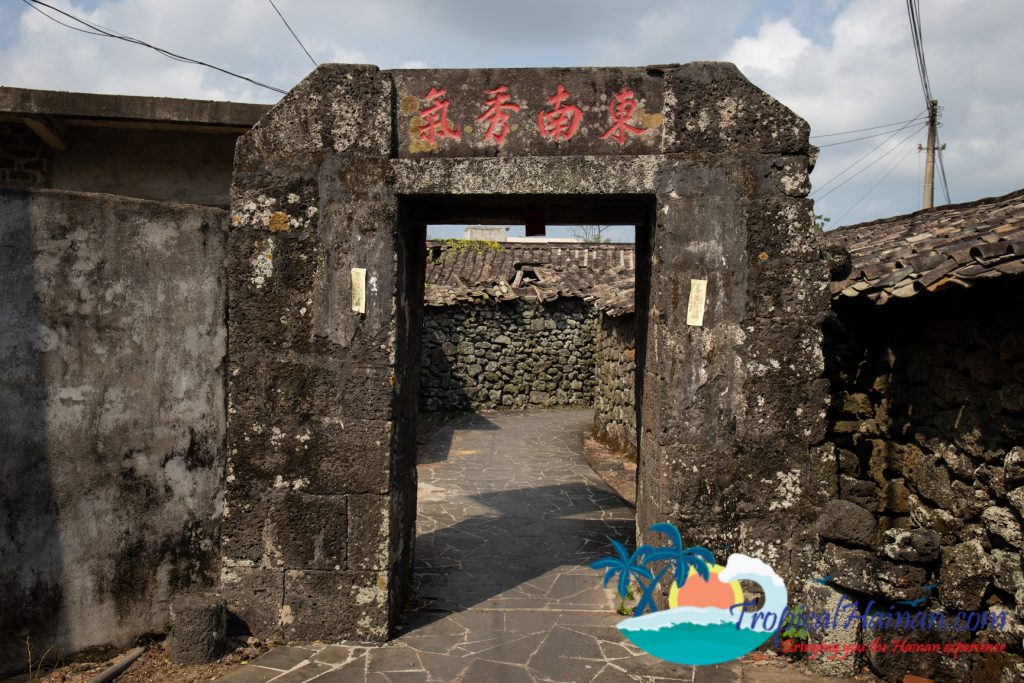 It is one of the most famous tourist villages in Haikou. The whole town consists of houses constructed from volcanic stones.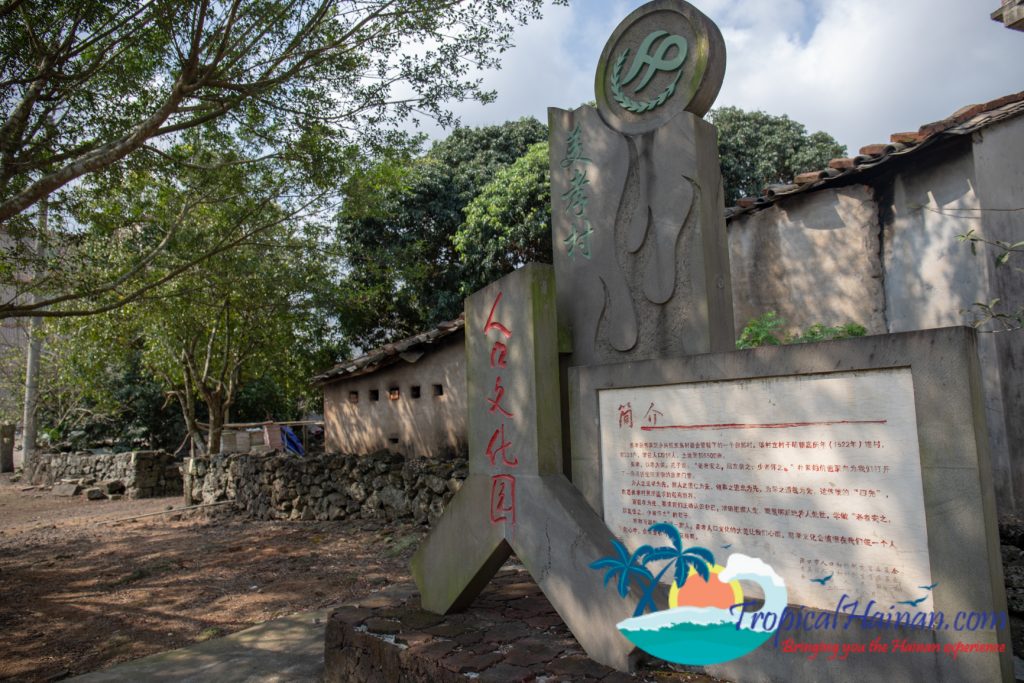 Due to the sheer quantity of volcanic rock permeating the entire area, historically, the villages have been using it to build everything from roads, boundary walls and living quarters to monuments and even daily tools.
In fact, after careful polishing and carving it can also be used as decoration, which the locals call "Si mian guang" meaning lustre on four sides.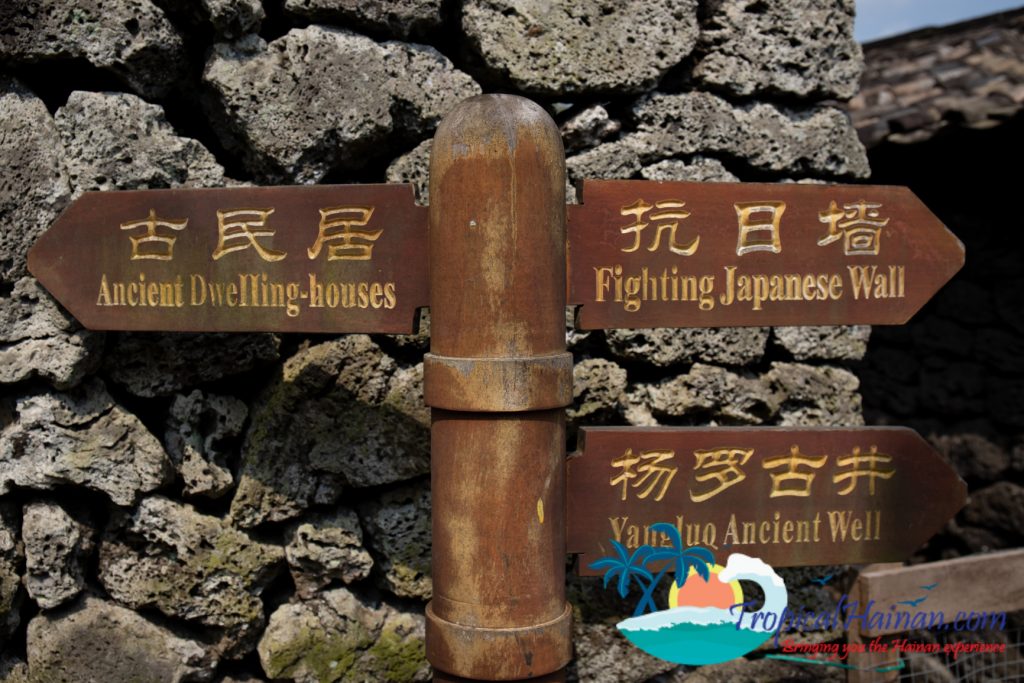 The most famous scenic spot in Mei xiao village is an old wall called "kang ri qiang" Its name means "anti-Japanese wall" and refers to the invasion by Japanese armies during World War II.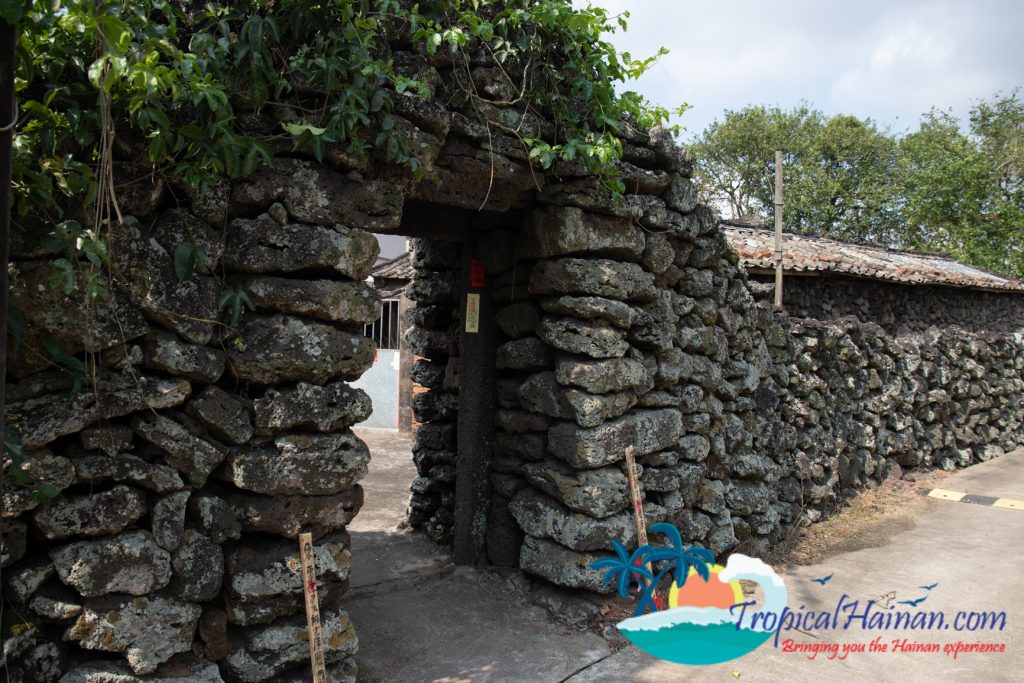 The wall is beside the ancestral temple of the village, it's 1780 meters long, 6 meters high and 2 meters wide. It was originally built to protect the town from thieves and bandits in 1875.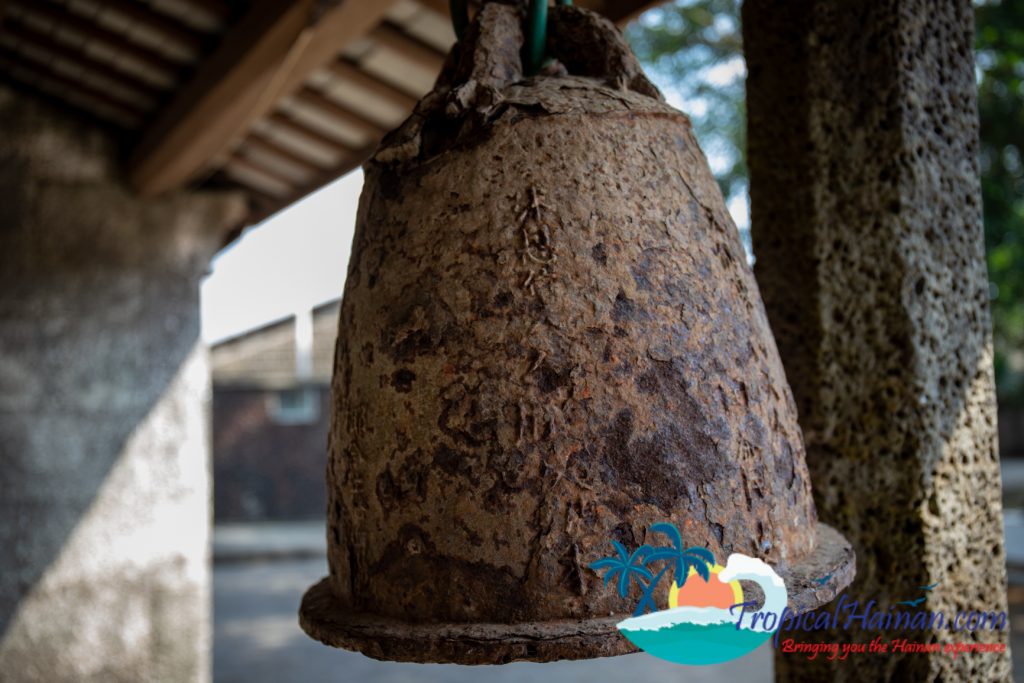 During the Chinese-Japanese war, the wall provided an important defensive position and hidden ground for Chinese troops and villagers and as a result of which, became a famous symbol for local patriotic spirit. Pictured above is an old bell that would have been used to warn villagers of an oncoming attack.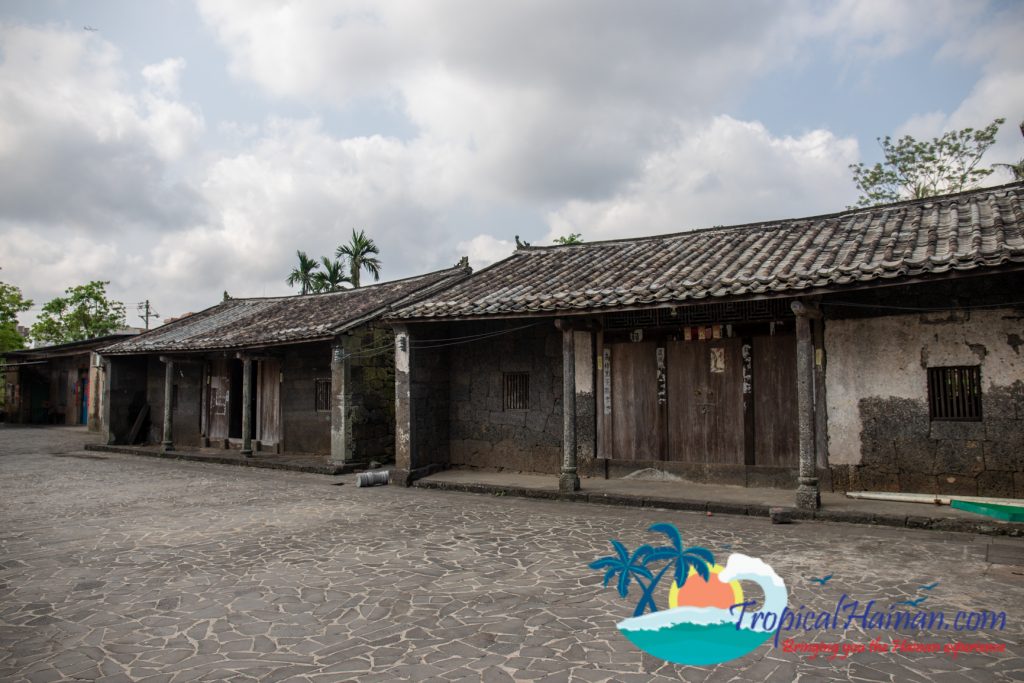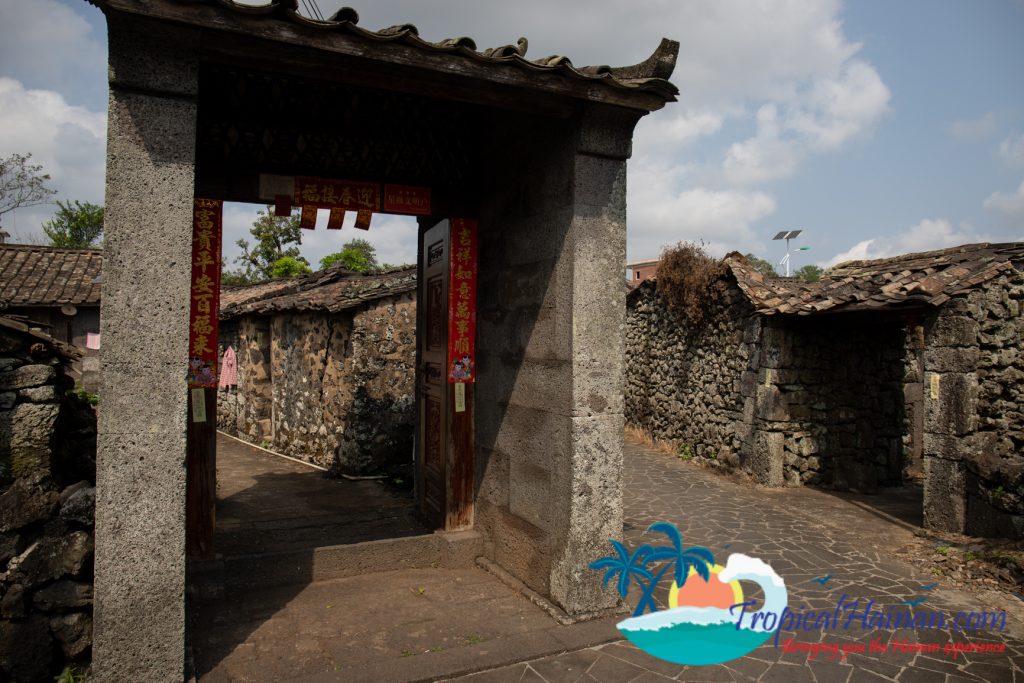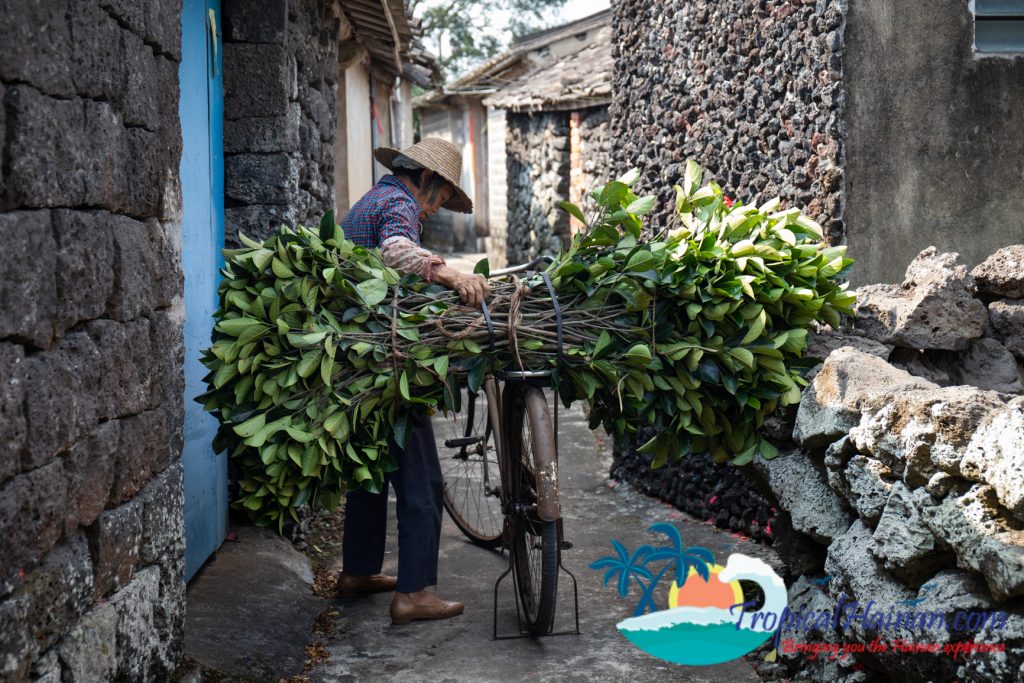 Over the generations, the village has become a maze of tight volcanic stone alleyways interlinking different areas of the town.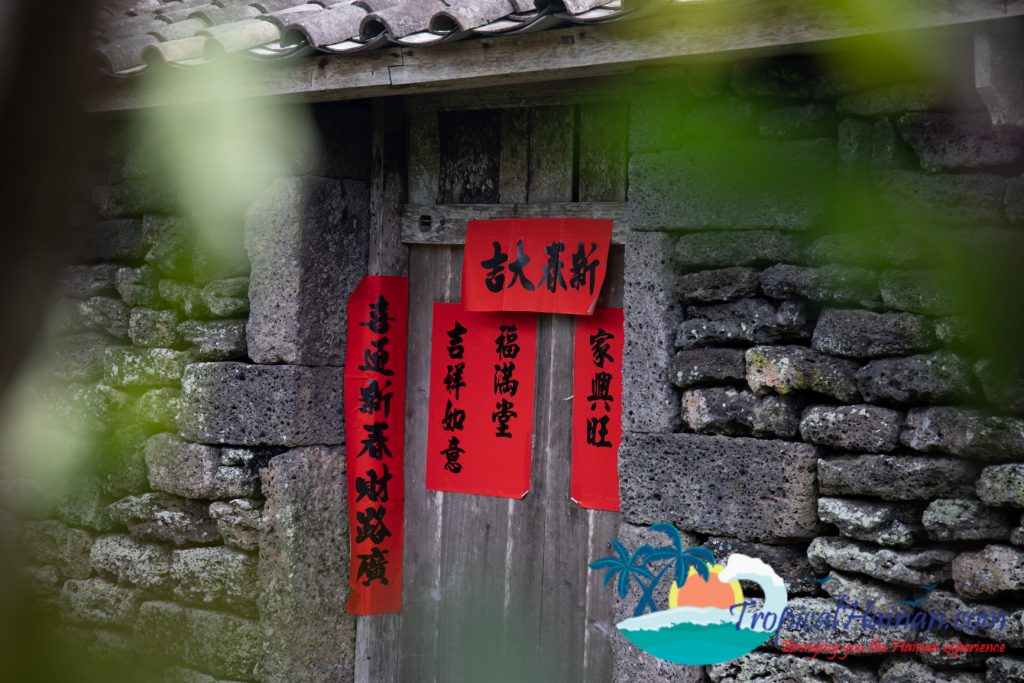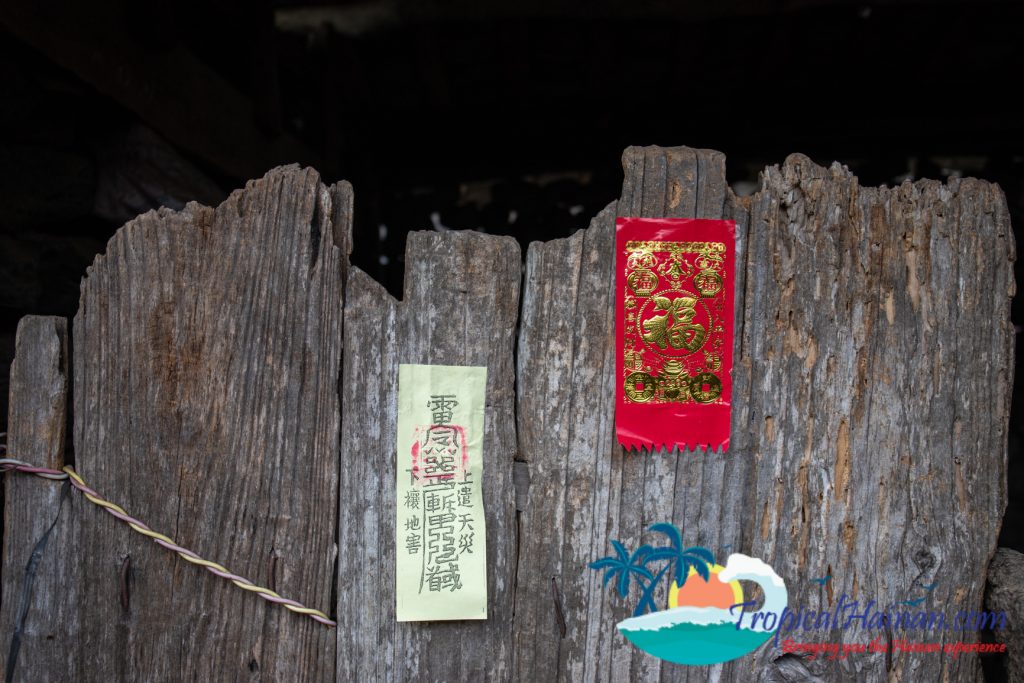 Wooden slat doors with red banners attached. Usually, in China, red banners are hung on doors containing messages of good fortune such as happiness, prosperity and long life.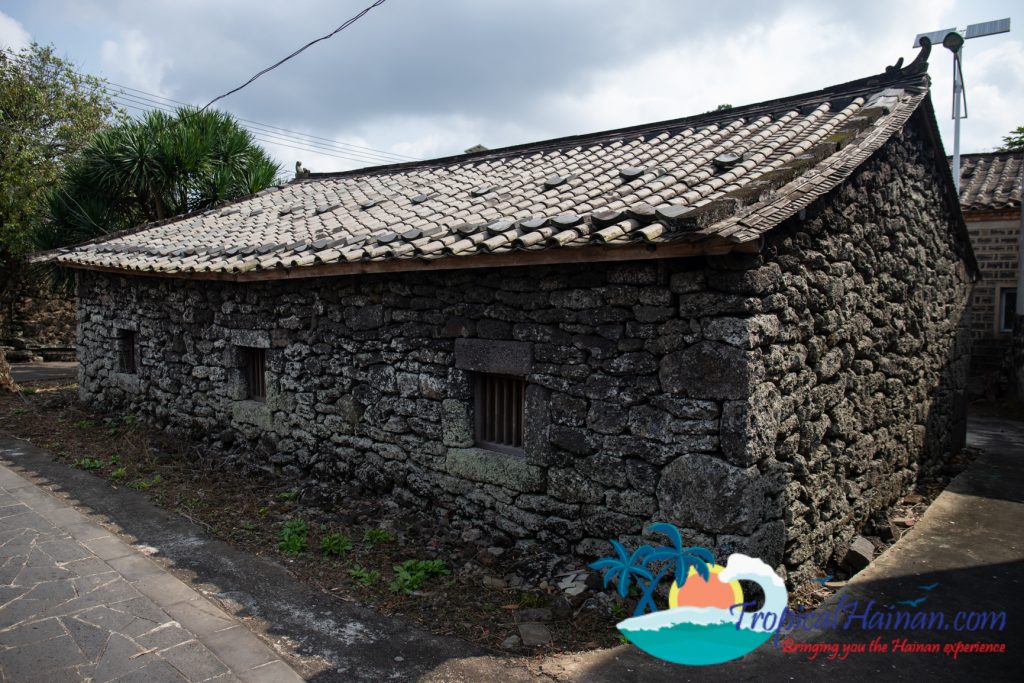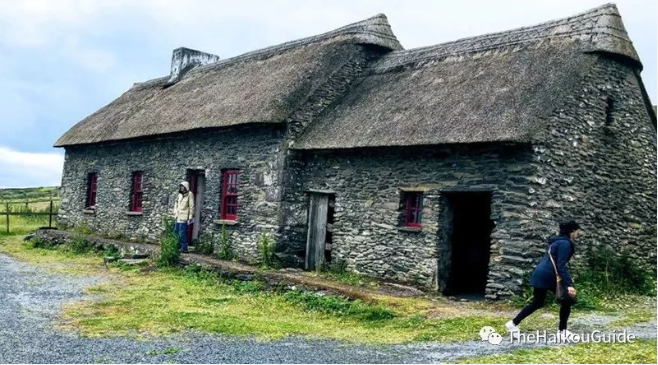 Stone houses are very common throughout the Haikou countryside. Volcanic rock aside, surprisingly the houses have many similarities to old farmhouses from 1800's Ireland that you can still find dotted around the Irish countryside today.
Address: 海口秀英区美孝村
[baidu_map id="map_1553492174″ zl="12″ nm="0″ w="100%" h="100% lat="19.898893822241053″ lon="110.28920144864065″ biz_name="" address="海口秀英区美孝村" email="" phone=""]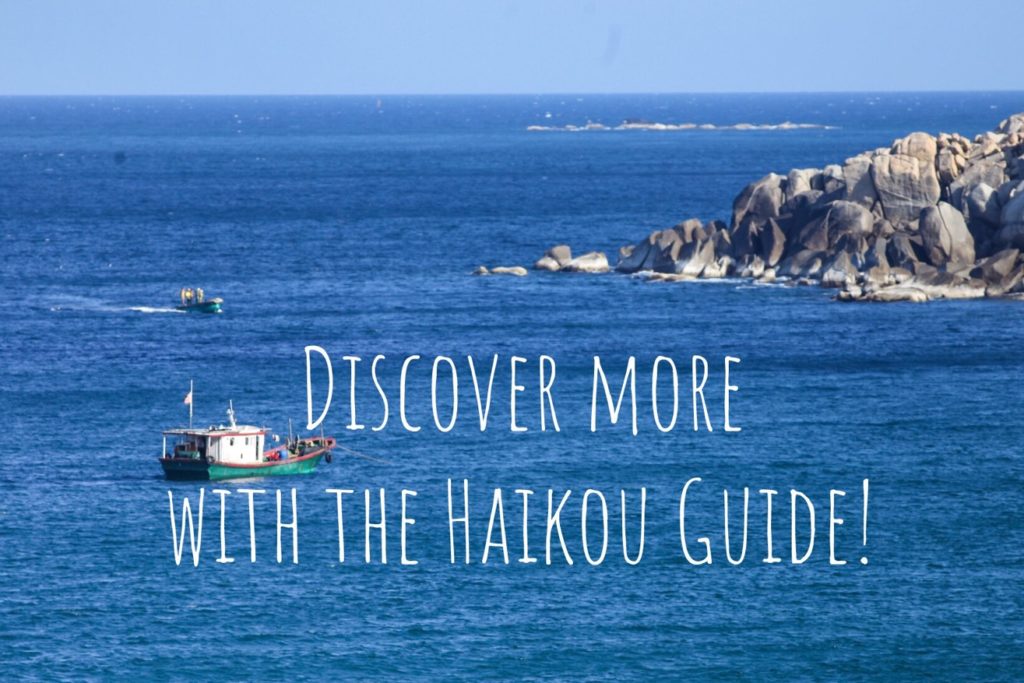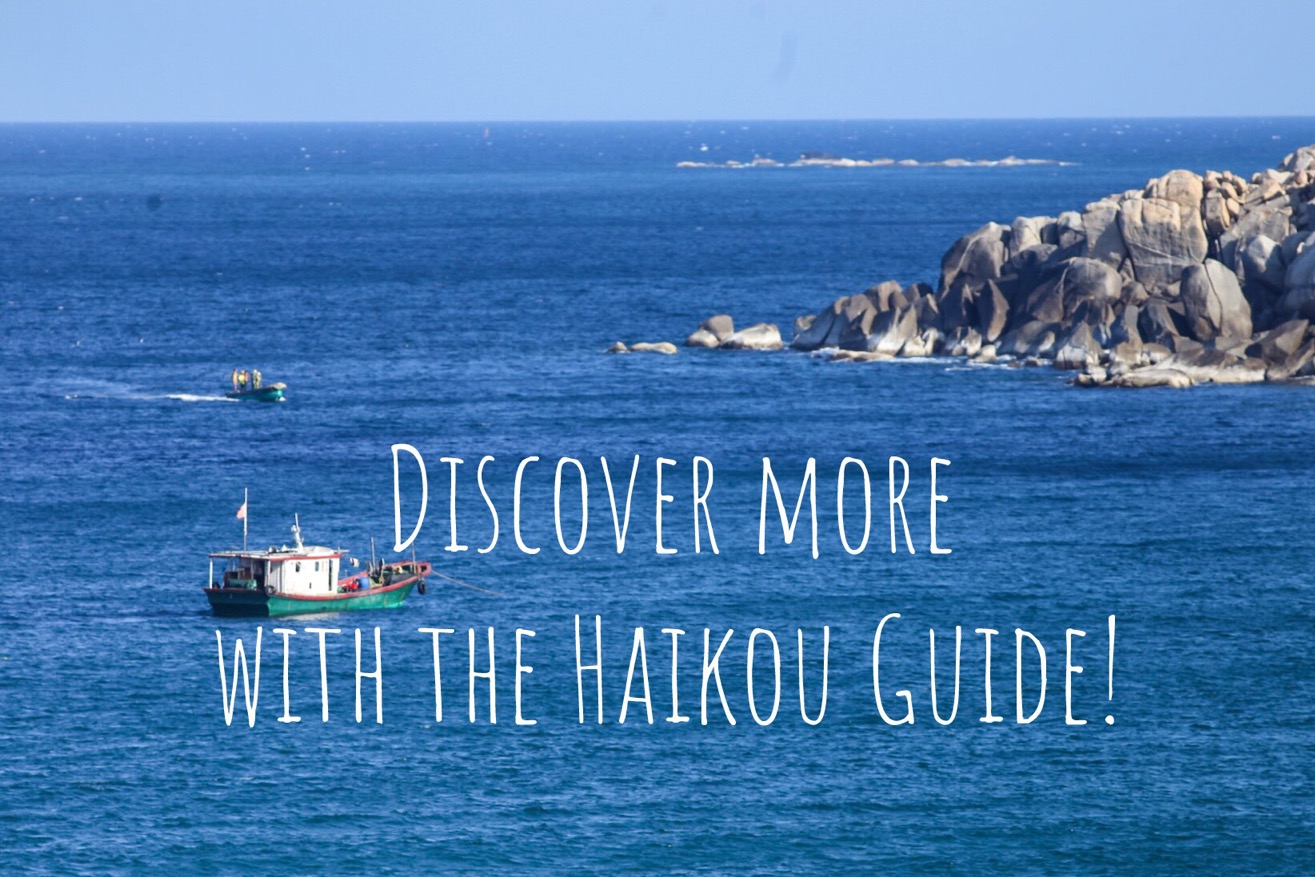 Published by the Haikou Foreign and Overseas Chinese Affairs Office and the Haikou Bureau of Foreign Experts Affairs

海口市外事侨务办公室 海口市外国专家局主办
Scan the QR code to follow The Official Haikou Guide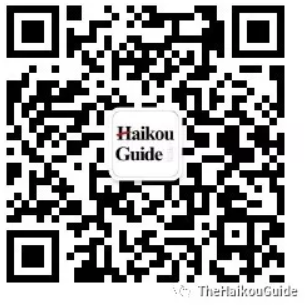 (c) Copyright HaikouGuide all rights reserved, images or text may not be copied in part or full without express permission in writing. For permission contact haikouguide@tropicalhainan.com
所有内容版权所有,未经授权,严禁转载。授权请联系 haikouguide@tropicalhainan.com