China has launched the world's most powerful magnetic propulsion system, capable of accelerating a 1-ton carriage to 1030km/h (640mph), just under the speed of sound, state media reported.
Referred to as an "electromagnetic sledge," the train has a top speed of 1,030 kilometres (640 miles) per hour, that's 2.4 times faster than the Shanghai trans rapid maglev train, which tops out at 431 kilometres per hour on a 30-kilometer elevated track to and from Shanghai Pudong International Airport.
CGTN said the project is a collaborative effort between the Institute of Electrical Engineering (IEE) of the Chinese Academy of Sciences (CAS) and the governments of Shandong Province and Jinan City.
The "electromagnetic sledge", built in Jinan, "will provide test conditions and support Chinese research in advanced materials, aerospace and ultra-high-speed transport," according to an article on the Jinan government website.
The team built the world's first ground-based, ultra-high-speed test facility using electromagnetic fields worth 3.3 billion yuan (US $456.58 million), overcoming significant technological and engineering challenges, including designing and building a high-thrust linear motor and a 100-megawatt power system.
The Jinan Daily reported on other spin-off areas to gain from the project's success, "without a doubt, the electromagnetic sledge will benefit China's research in related fields and drive the rapid development of cutting-edge technologies, such as conversion and control of high-power electricity, superconducting under strong magnetic fields, and ultra-high-speed electromagnetic propulsion," the report said.
Related article: Baidu launches quantum computer, people can access via PC, smartphone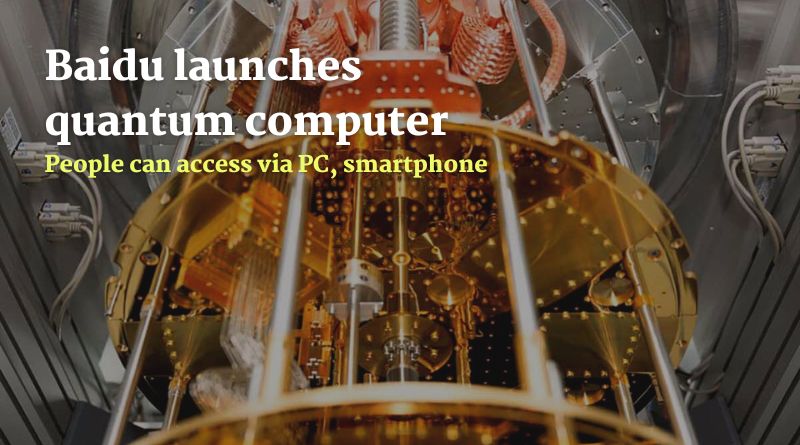 If you would like to make a comment, compliment or complaint about any aspect of living or working in Hainan Island, we'd love to hear from you. We pass all communications on to the relevant services. Please keep it polite and to the point.