What is Golden Week? Where to go? How many days do I have off work? Information about China National day 2019 and Golden Week below.
What is Golden Week?
Golden Week is the week-long holiday after the celebrations on National day. It's a time for Chinese citizens to take some R&R, travel, celebrate and visit family. It's also one of the busiest weeks for shopping, with many retailers offering huge discounts.
Chinese National Day.
China National Day is on the 1st of October each year. It's a patriotic celebration commemorating the 1st of October 1949 when Mao Zedong declared the formation of the Peoples Republic of China.
This year marks the 70th anniversary of the founding of the People's Republic of China.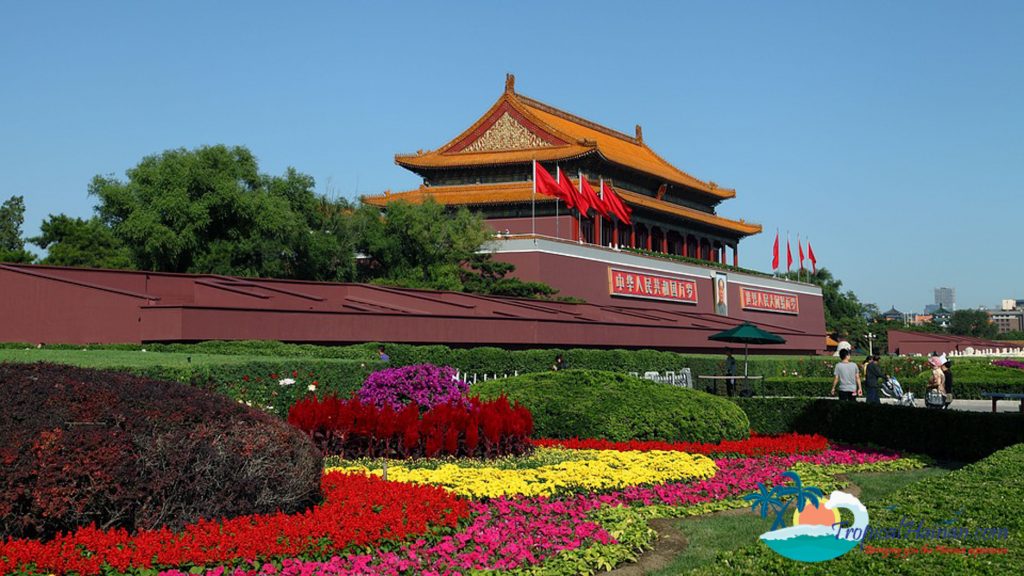 The celebrations commence on the first day of October when the Chinese flag is raised at sunrise on Tian'anmen Square in Beijing, this is followed by a series of large military parades and festivals across the country.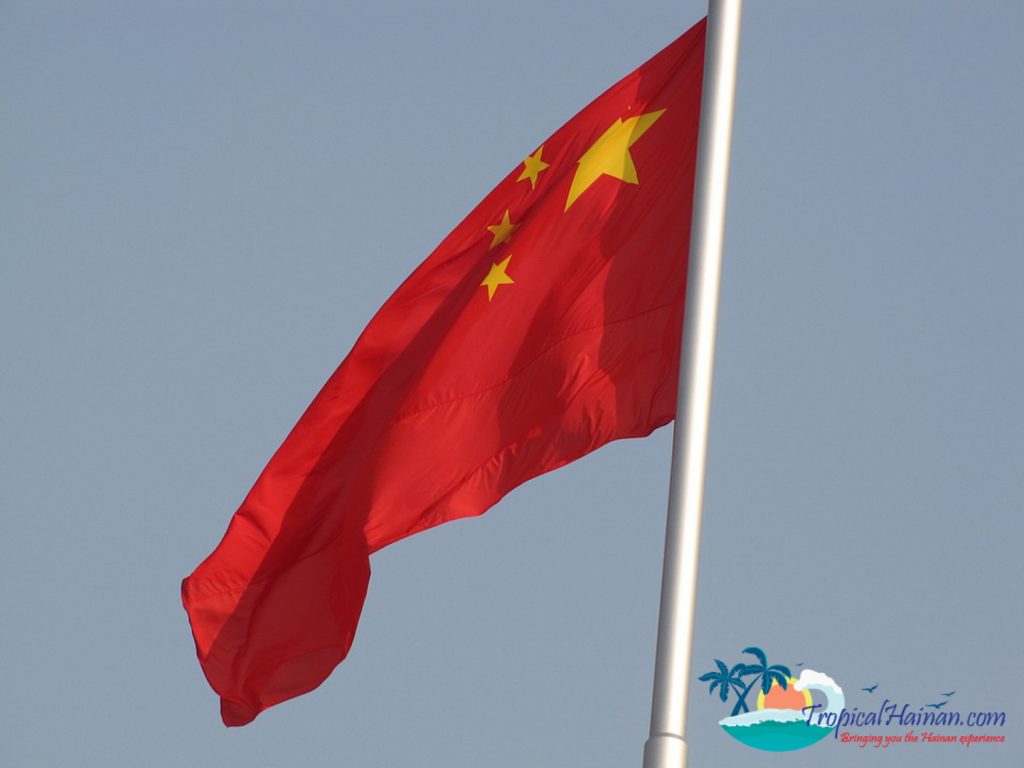 Avoid the crowds.
Chinese Golden Week is also one of the largest migrations of Chinese Tourists. Many families across China choose to travel during this holiday as it's the largest legal public holiday of the year. Popular destinations such as the Forbidden City in Beijing, the Terracotta Warriors in Xi'an, Da dong hai in Sanya are all going to be busy.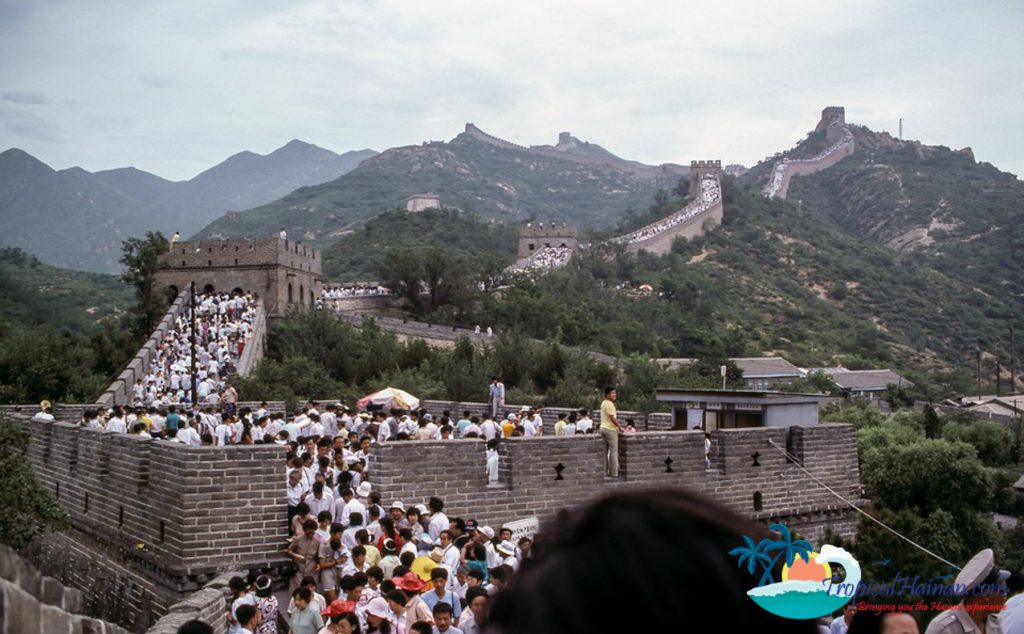 If you are planning to travel during the holiday and visit popular Chinese tourist destinations then it's best to book your tickets and hotel as soon as possible, as they usually sell out quickly and prices can be much higher closer to the time.
Where to go in Hainan?
We have put together a list of places you may want to visit in Hainan.
Tropical Wildlife Park
Mulan Bay
Yanoda Rainforest Park
White water rafting
Global 100 theme park
Surfing in Wanning
Haikou snack street
Volcano park
Golden Week holiday schedule.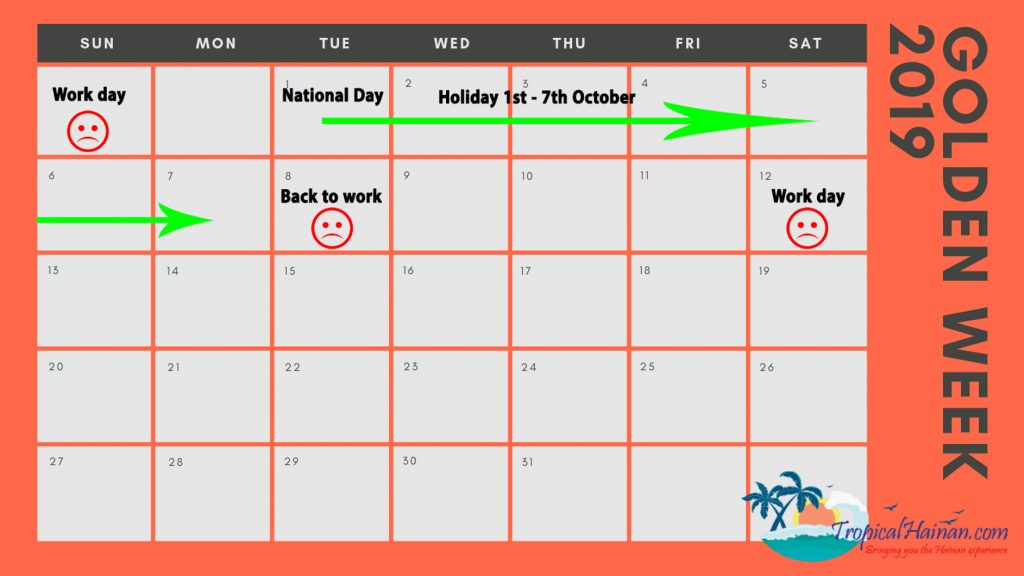 Golden week is from 1st – 7th October. Make up days for work are on the 29th September and 12th October.