Hainan Province's foreign trade experienced significant growth in H1, with the total import and export of goods reaching 115.16 billion yuan (approximately 16.11 billion U.S. dollars), reflecting a robust 26.4 percent year-on-year increase, as reported by Haikou Customs on Wednesday.
During the first six months of the year, Hainan's goods export surged by 45.1 percent, amounting to 38.2 billion yuan, while imports increased by 18.9 percent, reaching 76.96 billion yuan.
According to a customs spokesperson, private enterprises have played a crucial role in driving the province's foreign trade dynamics, with 12,200 newly registered foreign trade companies added during the same period, marking a notable 19.1 percent increase.
Hainan's top three trading partners from January to June were the European Union, ASEAN, and Australia. Notably, trade with countries along the Belt and Road grew by 18.7 percent, reaching 38.03 billion yuan, accounting for 33 percent of the total.
A Haikou Customs spokesperson highlighted that Hainan's foreign trade sustained rapid growth in H1, is characterized by increasing import and export volumes, trade structure optimization, and improved trade quality.
In June 2020, China unveiled a master plan to develop Hainan into a globally influential and high-level free trade port (FTP) by mid-century. Since then, numerous favourable policies have been introduced to support the FTP's development, including zero tariffs and relaxed market and foreign investment access.
Related article: Hainan Free Trade Port: A Guide to the Newest Economic Hub in China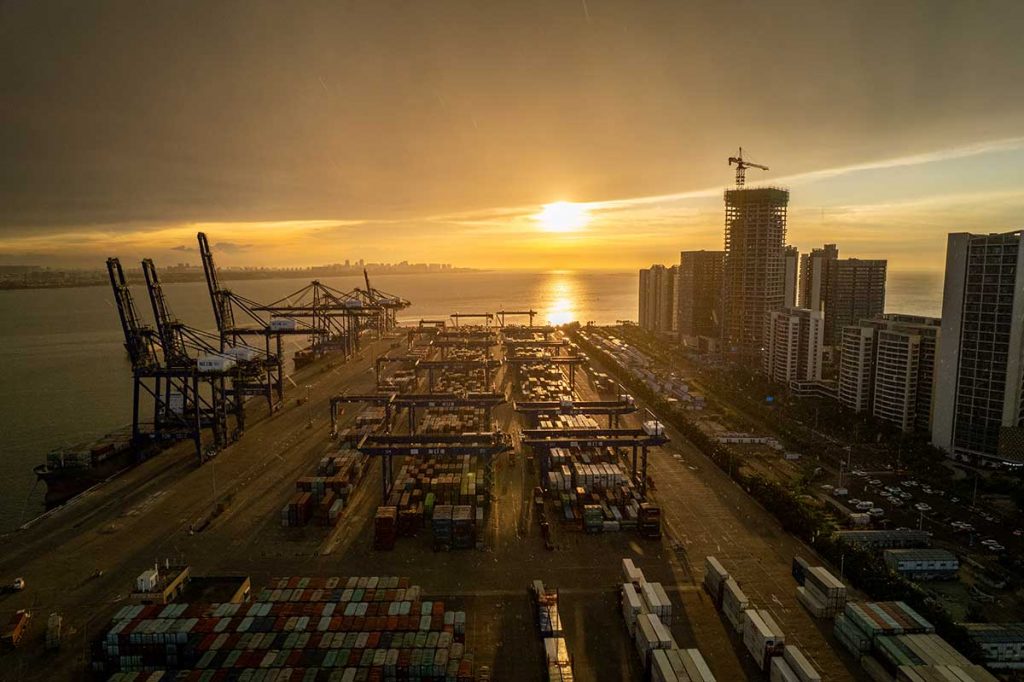 If you would like to make a comment, compliment or complaint about any aspect of living or working in Hainan Island, we'd love to hear from you. We pass all communications on to the relevant services. Please keep it polite and to the point.