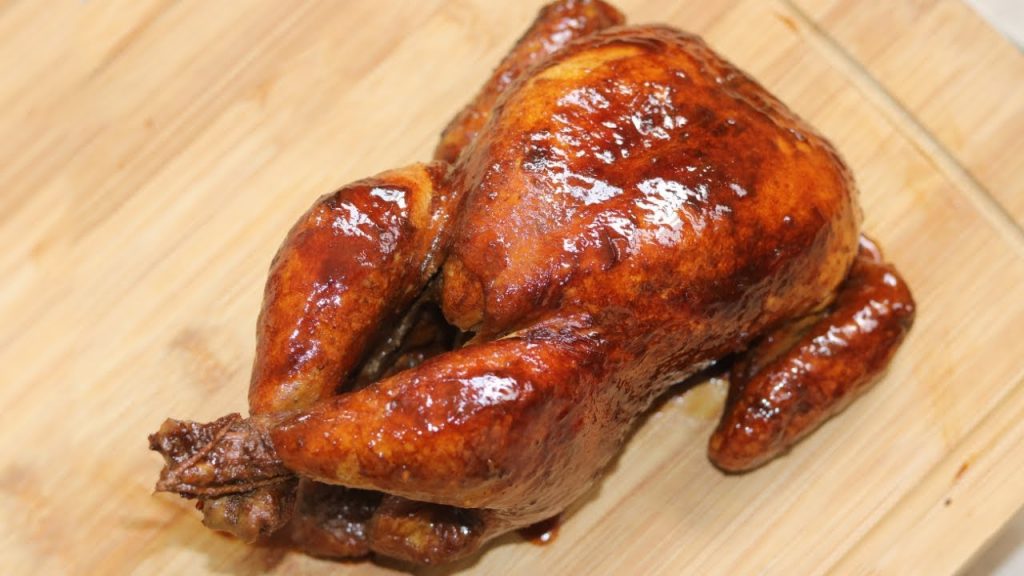 With this dish, it will be hard to tell that you actually didn't roast the chicken.
It's easy to prepare and beginner friendly.
It looks and tastes like a roast chicken, so if you don't have an oven, learn this rice cooker hack, it tastes great and will definitely impress friends and family.
It is a classic Cantonese dish, famous for its savoury flavours and tender meat and all the ingredients should be easily available in a local wet market.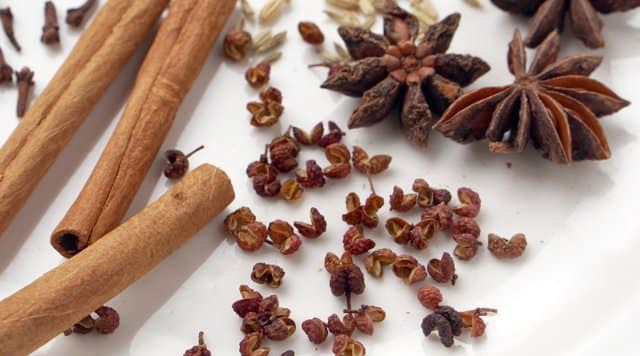 Ingredients: (change to suit yourself, this is what we use)
1 kg of a whole (small) chicken
2-3 table spoons of light soy sauce
1 tbsp of dark soy sauce
2-3 table spoons of Chinese rice wine
2 tbsp of brown sugar
1 star anise
1 tsp of Sichuan peppercorn
1 small piece of cinnamon
2 pieces of bay leaves
1/2 of a medium size onion
1 inch of ginger
8 cloves of garlic
2 pieces of Spring onion
Instructions:
First, you want to use younger and smaller chicken for this recipe. The older the chicken is, the stronger the meat fibre will be.
If you want to achieve a tender result, a smaller chicken is the way to go.
It is better to get one that is about 1 kg.
If you can't fit the whole chicken in the rice cooker you can chop it into pieces, legs, wings, etc.
Don't trim off the fat that is attached to the chicken. The chicken is placed dry into the rice cooker, the fat will melt and give the chicken a nice roasted appearance and nice aroma.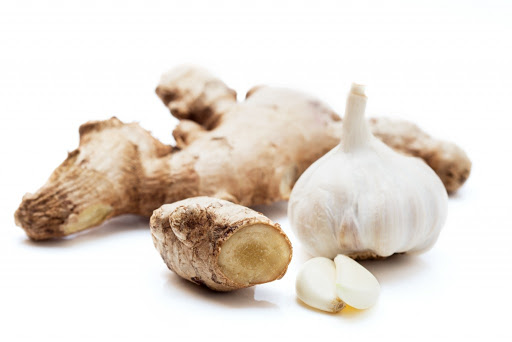 You will need about 1 inch of ginger, cut it into smaller pieces and smash them. 8 cloves of garlic, slightly crush them as well. 1/2 of medium size onion, cut it into smaller pieces. Slight smash 2 pieces of spring onion to release the flavour and stuff them all into the chicken.
Make the marinade.
In a bowl, add in the light soy sauce, dark soy sauce, rice wine (if you have it), brown sugar, star anise, small piece of cinnamon, bay leaves and Sichuan peppercorn.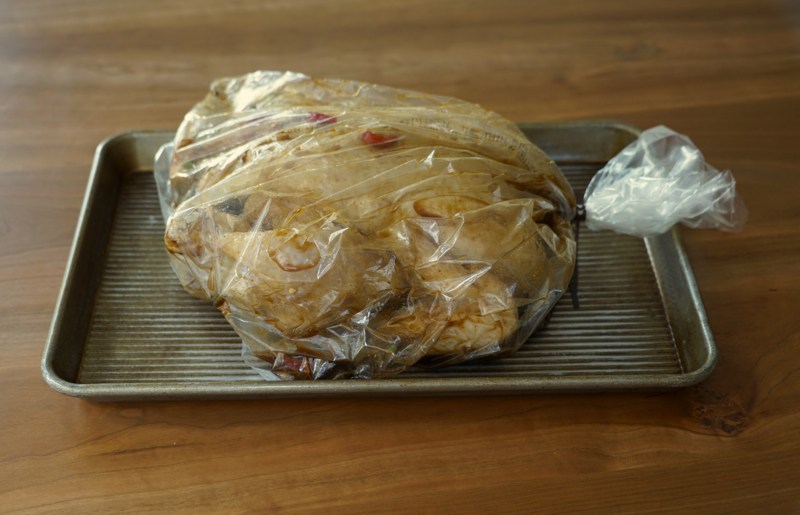 Put the chicken into a sealable bag and pour in the marinade. Push out all the air and seal the bag. If you have the time, let it sit in the fridge breast side down overnight, if not 2 hours will do.
Next pour everything out of the bag. Take the chicken out and save the marinade. You can use that for basting the chicken as it's cooking.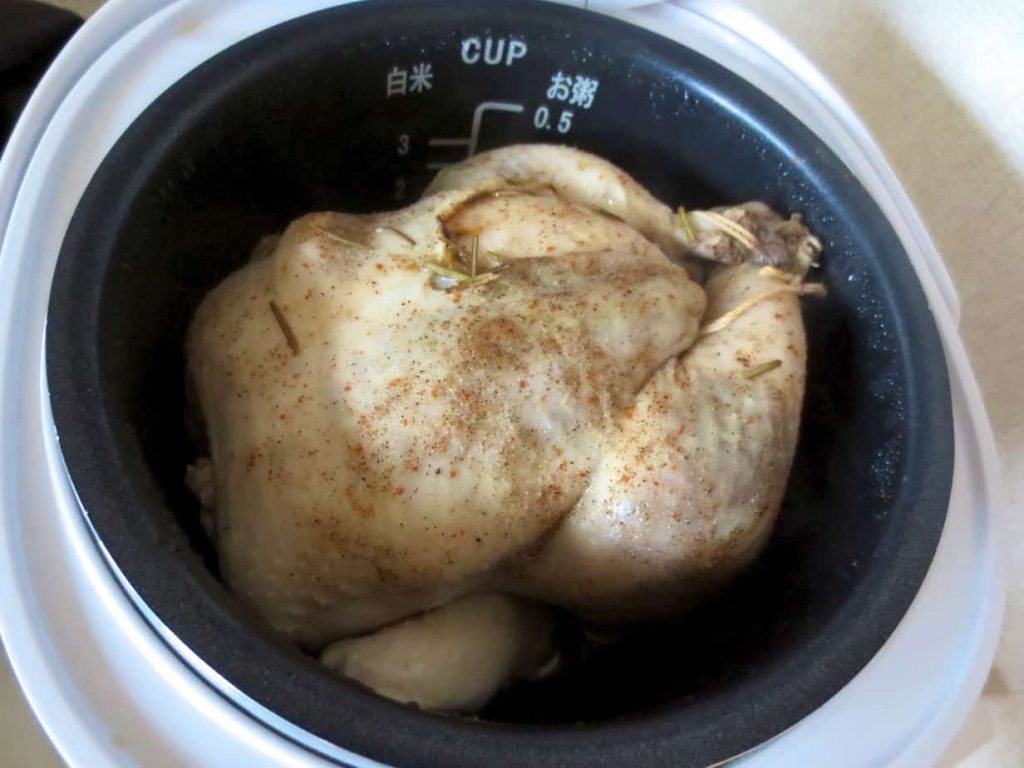 Put the chicken in the rice cooker, you don't need any additional liquids, it should be (relatively) dry, and let it cook for 1.5 to 2 hours.
if your chicken is bigger you may need to cook it longer. During this time, you want to come back once every 15 minutes to give it a flip and baste if necessary.
That ensures an even colour on the chicken surface.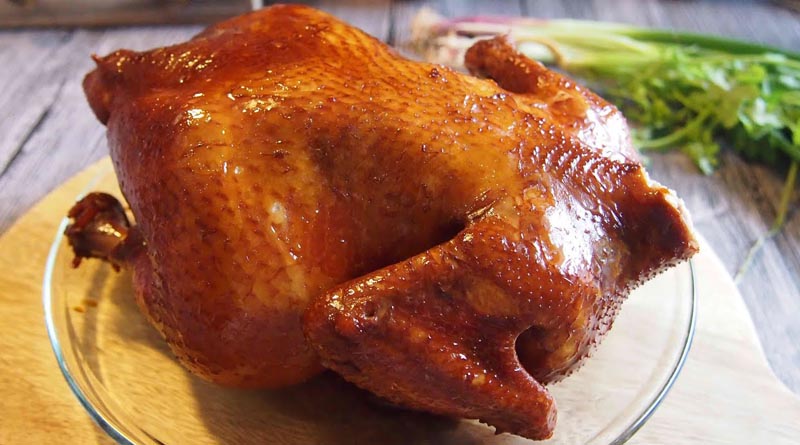 After 1 – 2 hours of cooking, the chicken will have a dark brown colour. Cantonese restaurants will hang this soy sauce chicken in the window in their shops. You most likely have seen this on the streets of Haikou, if it is freshly made you can see the juice dripping down. It's delicious.
You can serve it whole or you can chop it up like locals do.
That's it, you can serve with rice and vegetables of your choice. Enjoy!
Tropicalhainan.com launched it's official WeChat account, scan the Qr code to keep up to date with news, sports, entertainment, travel, opinion and more.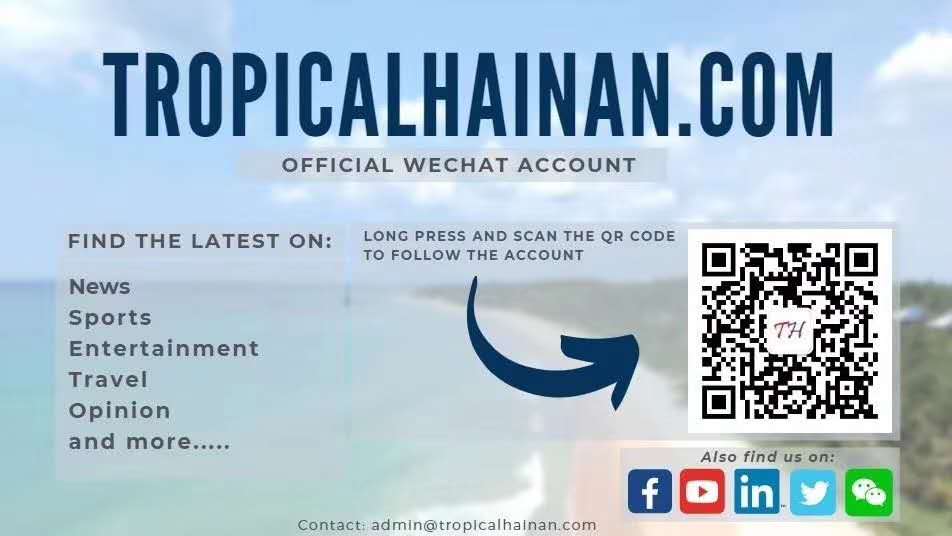 Related article: Seriously good recipes: (2). Sweet potato mash