Fourth new-generation Long March 7 arrives at Wenchang Satellite Launch Centre
The fourth new-generation Long March 7 arrived at Wenchang Satellite Launch Centre, Monday, Aug. 16 after being transported by ship from Tianjin, China's human spaceflight agency announced.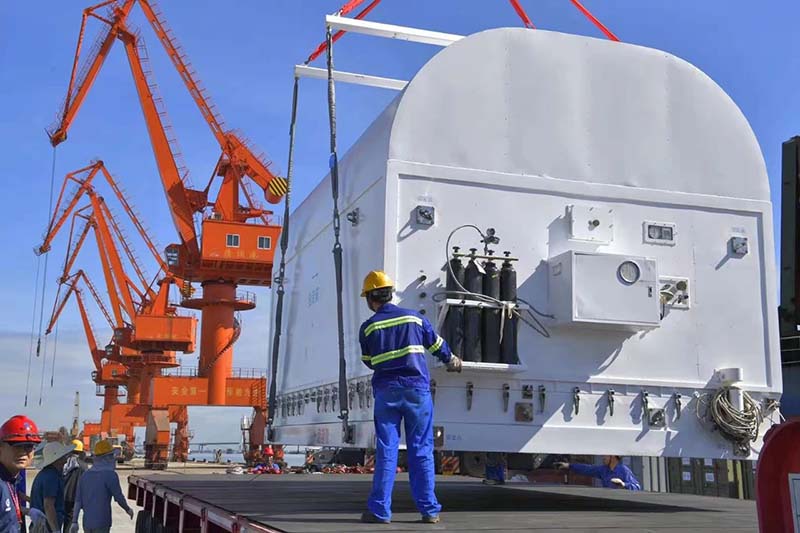 China is preparing to launch its second space station cargo supply mission in mid to late September (though China has not officially released a planned date of launch) following delivery of a Long March 7 rocket to the Wenchang spaceport.
According to the China Manned Space Engineering Office, the long march-7 launch vehicle for the tianzhou-3 mission completed all research and development work before leaving the construction facility and safely arriving at the Wenchang space launch site on August 16, 2021. 
The long march-7 launch vehicle will carry out final assembly and test work at the launch site area together with the tianzhou-3 cargo spacecraft which has already arrived.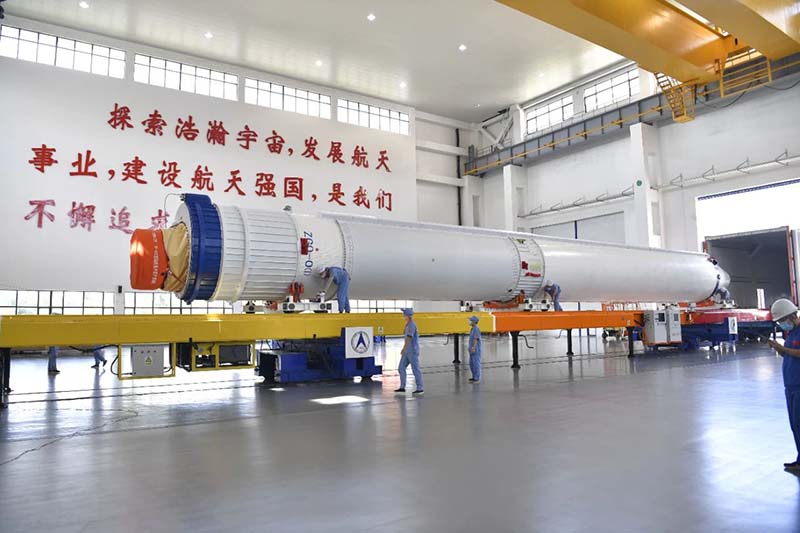 The manned spacecraft and launch vehicles for the shenzhou-13 mission are currently carrying out preparations at the launch site.
At present, the facilities and equipment are reported to be in good condition and all systems participating in the test are making full preparations for the mission.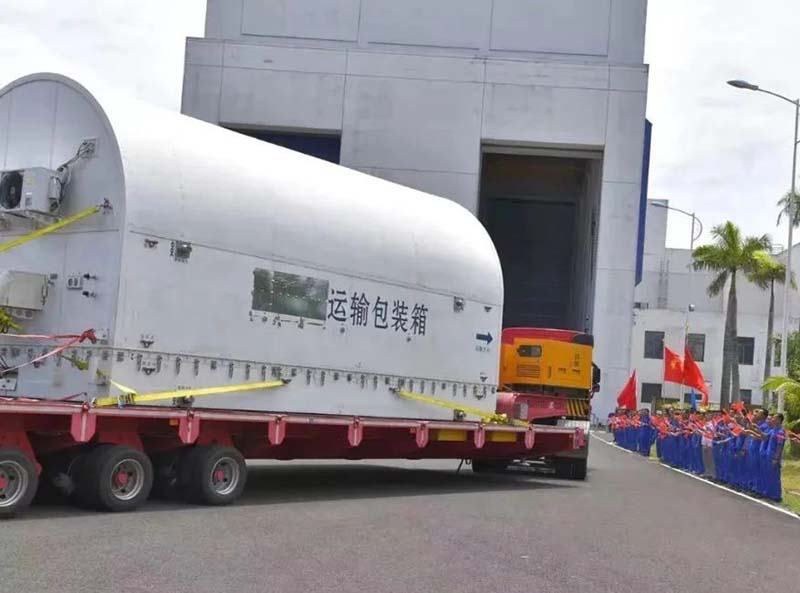 China launched Tianhe from Wenchang in late April. The Tianzhou-2 spacecraft docked with Tianhe on May 29 before the arrival June 17 of the first crew aboard the ongoing Shenzhou-12 mission.
Tianzhou-3 will be the fourth of 11 missions set out for the construction phase of China's Space Station. 
The 16.6-meter-long, 4.2-meter-diameter Tianhe ("harmony of the heavens") will be joined in orbit by two further modules, named Mengtian and Wentian, in 2022. The pair are designed to host an array of experiments in areas including astronomy, space medicine, space life science, biotechnology, microgravity fluid physics, microgravity combustion and space technologies.
The modules will host domestic and international science payloads. CubeSats can also be deployed from the orbital facility.
Related article: China's Space Station Project to launch 11 times over 2021/22