Haikou plans to build 16 public seaside pavilions by end of 2021
Recently, Haikou announced plans to build 16 public seaside pavilions along the city's coastline. The landmark projects are planned to be built around Haikou Bay and Jiangdong New Area and are expected to be completed by the end of 2021.
The project will span across 19.6 kilometres of the Haikou bay coastline and 12.5 kilometres of coastline in the Jiangdong New Area.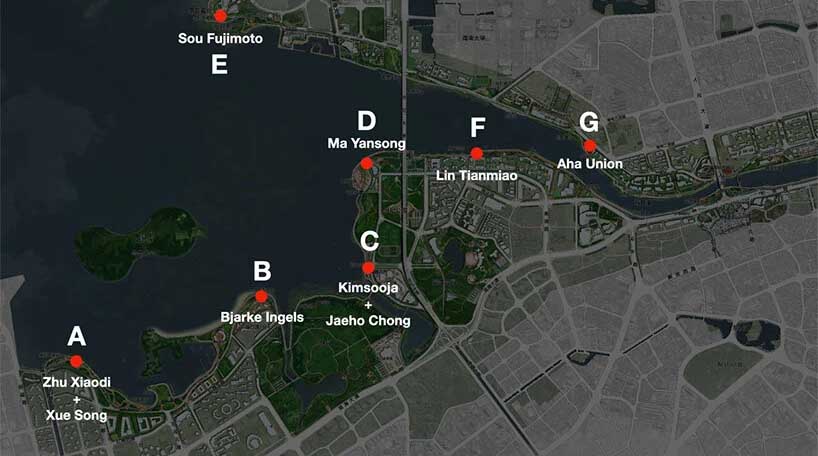 Some of the world's top international architects and artists have been invited to design and build the projects including Sou Fujimoto, Bjarke Ingels and Anish Kapoor.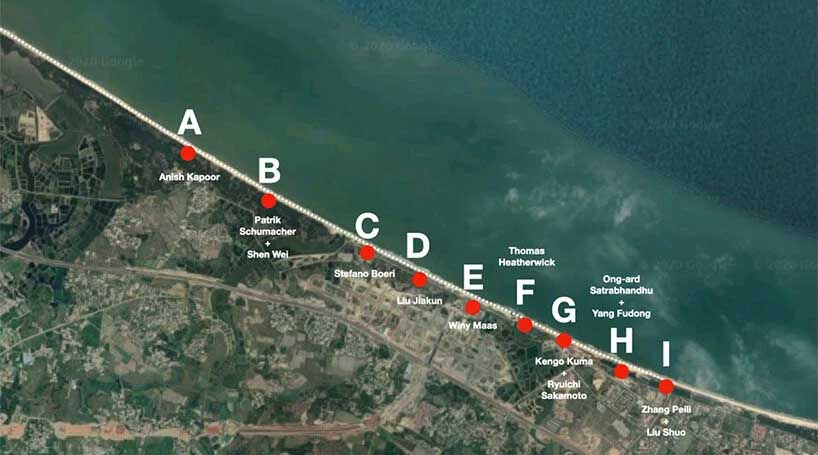 The official name of the project is "Pavillions by the Seaside" once complete it aims to serve as part of a model for future coastal living. Each uniquely designed pavilion will be used to host a number of cultural activities throughout the coming years.
One of the first of the 16 public seaside pavilions to be completed will be the Wormhole Library, which is situated in Century Park, Haikou. Construction began in March 2020 and it's expected to be completed by Spring 2021.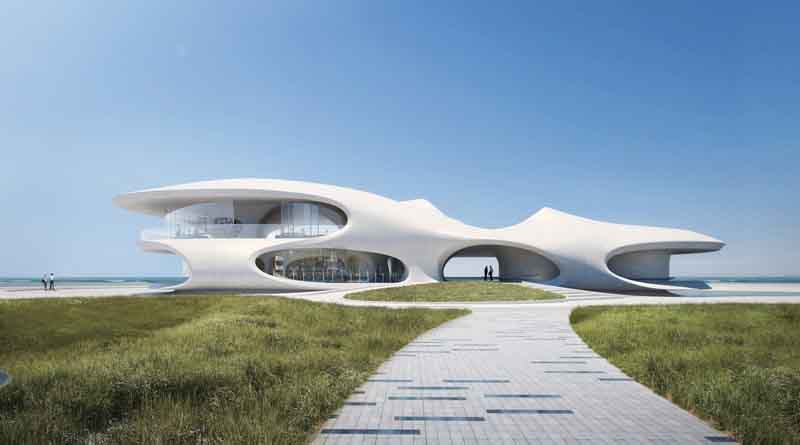 In late 2019, Haikou saw the construction of "The Bund/Haikou Bay track" which stretches along some of the nicest coastlines in Haikou connecting Old Town to west side beach areas. By the end of this year, it will also connect five of the seaside pavilions along the bay.
Lead curator for the project, appointed by the Haikou city government is Weng Ling. The following architects have also been invited to contribute: Bjarke Ingels (BIG), Kengo Kuma, Ong-ard Satrabhandhu, Patrik Schumacher (Zaha Hadid architects), Sou Fujimoto, Stefano Boeri, Thomas Heatherwick, Winy Maas (MVRDV), Liu Jiakun, Ma Yansong (MAD), and zhu xiaodi.
Artists also invited to contribute include: Anish Kapoor, Sakamoto Ryūichi, Shen Wei, Kimsooja, Lin Tianmiao, Cue Song, Yang Fudong, Zhang Peili, and design team AHA, with support from emerging architects such as Saeho Chong, Li Ruoxin, and Liu Shuo.
"In this post-globalisation era, it is our responsibility to think about how to utilize limited resources in a more sustainable manner and reconsider our relationship with nature"

– Weng Ling project curator

Related article: Construction of the Wormhole library is well underway
Tropicalhainan.com launched it's official mini programme and WeChat account, scan the Qr code to keep up to date with news, sports, entertainment, travel, opinion and more.