A Disturbing Incident in Chengdu's Chongzhou:
A troubling event unfolded recently in a Chongzhou residential area when a young girl was savagely bitten by a dog. Following a medical assessment, it was revealed that she had sustained multiple bite wounds all over her body, including a laceration and contusion to her right kidney and a fractured right rib. Thanks to prompt medical attention, she's now in stable condition. Meanwhile, the owner of the Rottweiler involved, a Mr. Tang, has been apprehended by Chongzhou law enforcement.
Promoting Responsible Dog Ownership:
This incident has spurred several regions to issue notices aimed at enhancing dog management. Legal experts emphasise that if a vicious dog repeatedly bites individuals, both the dog owner and the dog itself may face consequences.
Protecting the Public in Haikou:
As a dog owner, it's important to know the regulations in Haikou. The 'Haikou Dog Management Regulations' and the 'Notice on Prohibited Dog Breeds and Standards in Haikou' specify that certain aggressive dog breeds, hybrids with aggressive ancestry, and large dogs identified by Haikou's Municipal Public Security Bureau and Municipal Agriculture and Rural Affairs Bureau are not allowed in key regions in Haikou subject to regulations for dog ownership and breeds.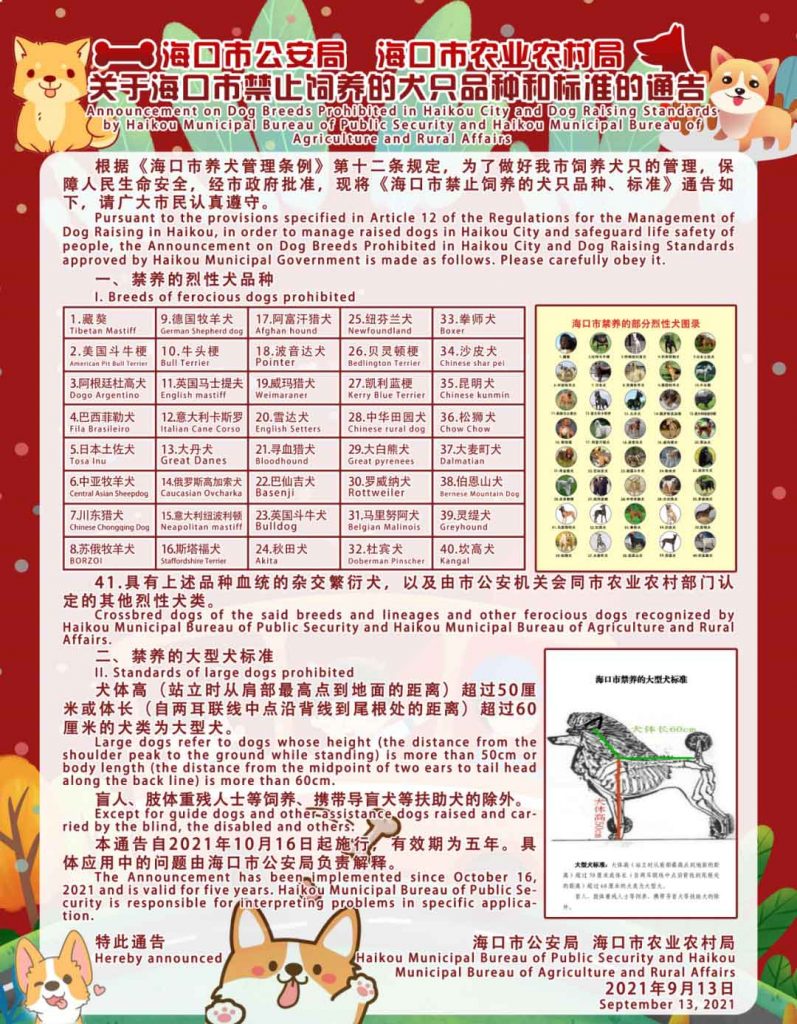 As for stray dogs, according to the Civil Code, if an abandoned or escaped animal causes damage to others during the period of abandonment or escape, the original owner or manager of the animal shall bear tort liability.
What do the Haikou City Dog Breeding Management Regulations say?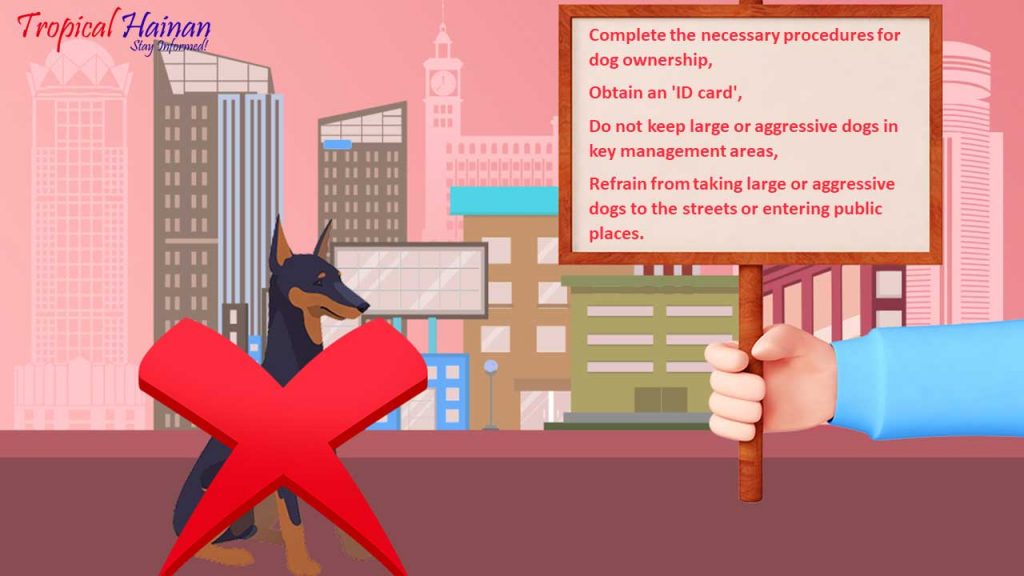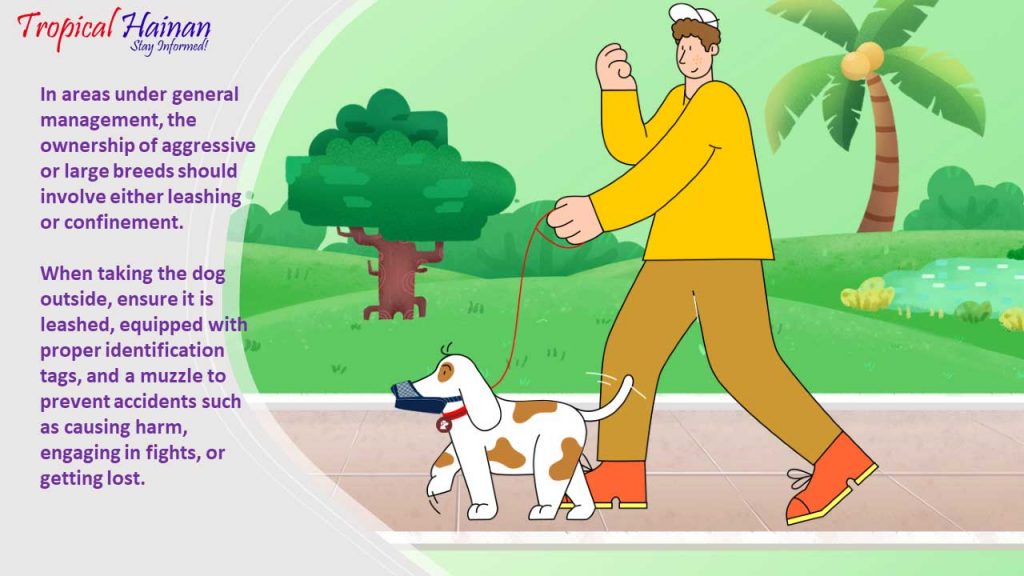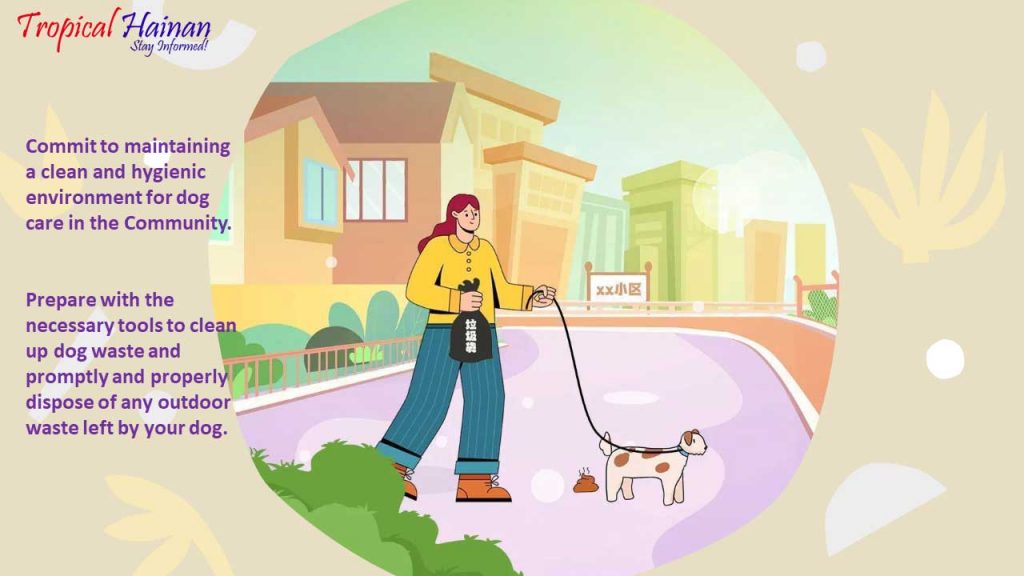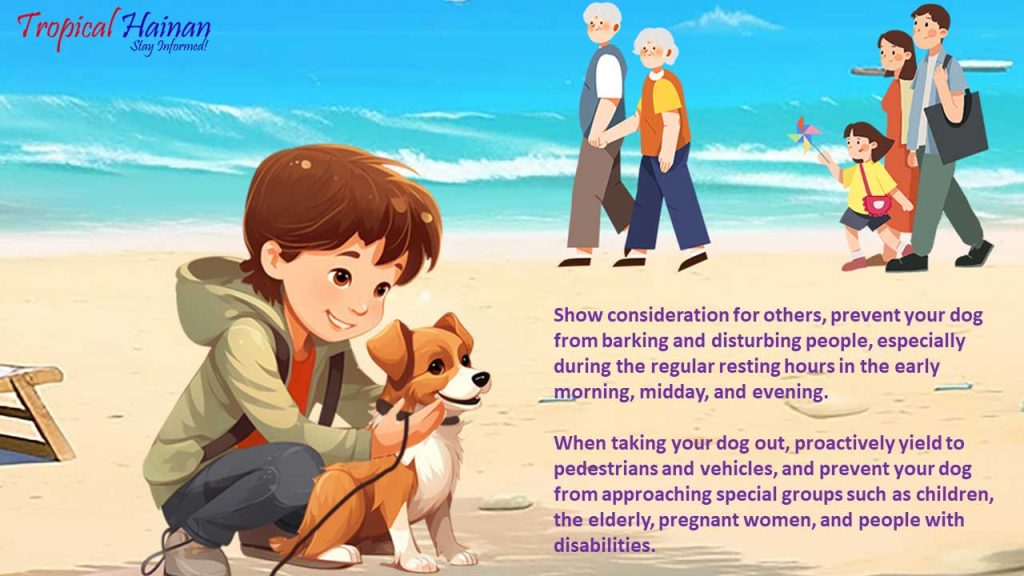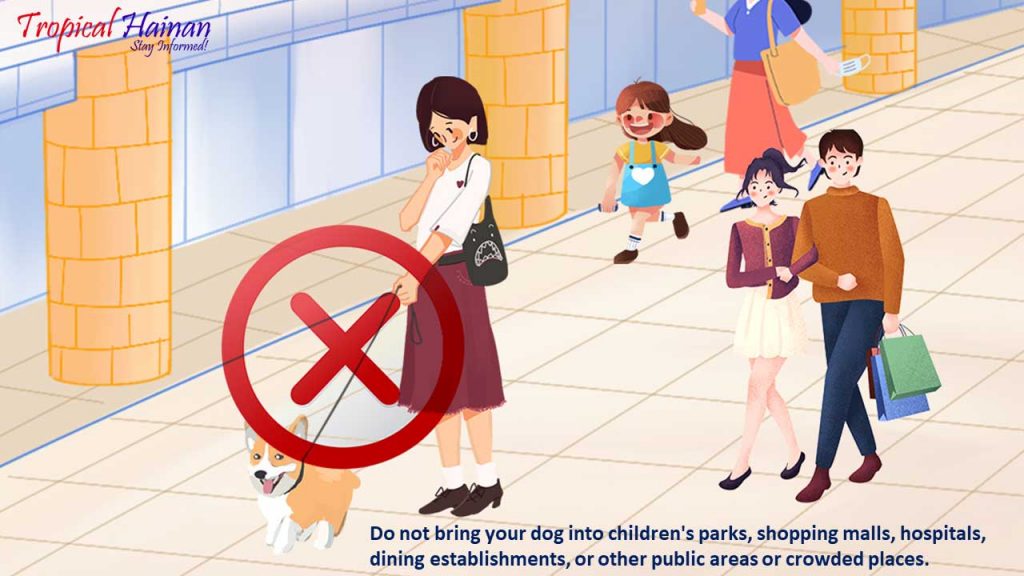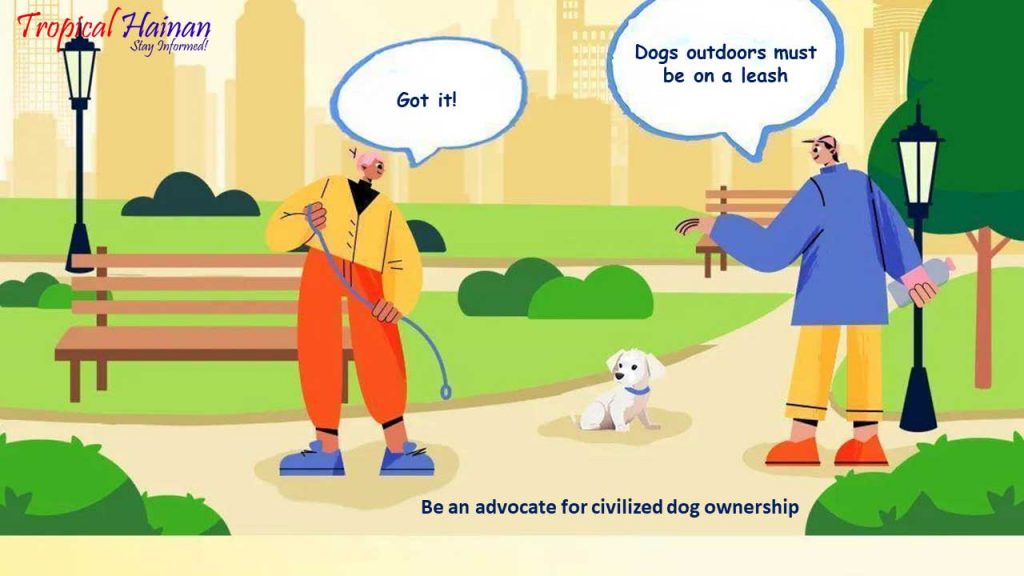 Safety Measures:
For the safety of all residents, dog owners in these areas must leash their dogs when taking them outside. The leash's length should not exceed 1.5 meters and must be held by a responsible individual. Violating these regulations may lead to corrective actions by public security authorities, resulting in fines ranging from 50 to 300 yuan.
If you injure a dog while preventing an attack, can you be held liable?
Following the recent dog attack on the young girl, many people online have asked about the legalities of handling the dog in question.
According to Lan Tianbin, senior partner of Jiangsu Fade Dongheng Law Firm, "When a dog bites someone, and it becomes necessary to injure or even euthanise the dog in order to save a human life, this falls under the category of an emergency measure. It's a step taken to minimize harm to one party while protecting the legal rights and safety of another party when a person's life is at risk. In such cases, the person taking these actions does not bear any legal responsibility."
In accordance with the Civil Code, those responsible for causing harm in emergency situations are held liable for civil matters. Additionally, as stipulated by the Criminal Code, individuals who take emergency measures to avert immediate threats to the state, public interests, personal safety, or the well-being of others and inadvertently cause harm will not face criminal charges.
Related article: Rare Roudouye Mountain Damselfly Sighted in Haikou's Meishe River Wetland Park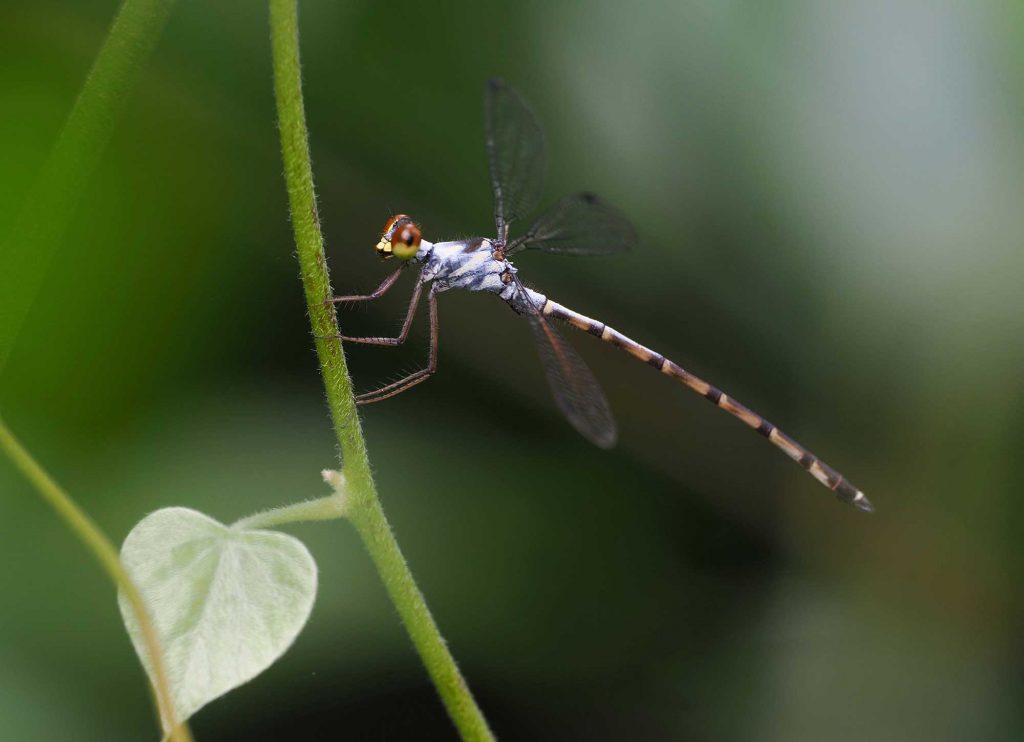 If you would like to make a comment, compliment or complaint about any aspect of living or working in Hainan Island, we'd love to hear from you. We pass all communications on to the relevant services. Please keep it polite and to the point.