Opened and operated by COSCO SHIPPING Lines, the route now has two container ships departing once every two weeks. It covers major cities in China like Shanghai, Ningbo, Xiamen, as well as Asian and African countries like Singapore, Sri Lanka, Malaysia, Ghana, Nigeria and Cote d'Ivoire.
The line can transport goods like ore, sand and timber from West Africa.
Chen Li, General Manager of Business Operation Department of Hainan Port and Shipping Holdings Co., Ltd. said, "China is determined to turn Hainan into an important gateway to the Asia Pacific and Indian Ocean. We opened the intercontinental route from Yangpu to Australia in 2020, to facilitate trade with the South Pacific, and the surrounding transit areas. Now, opening this route to Africa will further extend our service network to the Indian Ocean."
As an international shipping hub with access to both Pacific and Indian oceans, Yangpu Port has operated 1.01 million TEUs from January to August, a year-on-year increase of over 35 percent, and a foreign trade container volume of 190,000 TEUs, a year-on-year growth of over 15 percent.
Wang Dingyu, Manager of General Affairs Department of Yangpu International Container Terminal Co., Ltd. said, "All terminals operate with eight lines per shift, and the average daily operation volume is between 5000 and 6,000 TEUs."
Yangpu Port has 40 operational routes, covering major ports in China and Southeast Asia. Among them, there are 19 foreign trade routes and 21 domestic trade routes, which have greatly contributed to China's economic and trade growth.
Related article: Hainan developed, first intelligent pure EV launched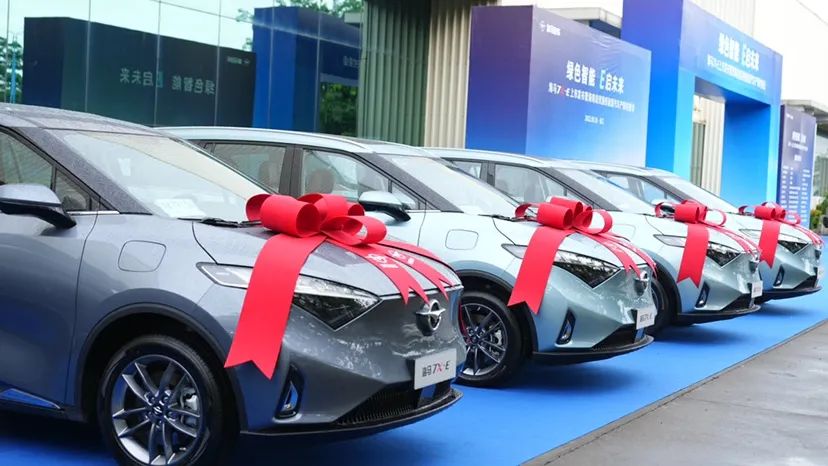 If you would like to make a comment, compliment or complaint about any aspect of living or working in Hainan Island, we'd love to hear from you. We pass all communications on to the relevant services. Please keep it polite and to the point.