October 24 is International Gibbon Day.
To celebrate, the Bawangling branch of the Hainan Tropical Rain Forest National Park Administration will hold a science exhibition on the Hainan gibbon in the Hainan Provincial Library.
International Gibbon Day occurs on October 24th to educate about the 'forest singer'. There is a total of 20 different species of gibbons around the world, also called small apes (not monkeys), which are all in danger of extinction due to habitat loss. They live in the rainforests of Bangladesh, India, China, and Indonesia.

The awareness-raising actions target youngsters to feel concerned and to know more about gibbons and conservation efforts.
The science exhibition will present the life habits, population changes and conservation effects of the Hainan Gibbon in the form of interesting and informative pictures and texts.
The exhibition will set up interactive links such as photo punch cards and online questions and answers, so that the public can obtain a variety of cultural and creative souvenirs after completing the interactive tasks.
On October 29th, Lu Gang, director of the Haikou Wetland Research Institute, will hold a science lecture with the theme of "talking about the Hainan gibbon" at the provincial library.
The exhibition, which runs for eight days from October 24 to 31, is free and open to the public.
Related article: Two baby Gibbons join the troop! Hainan Gibbon numbers on Hainan Island reach 35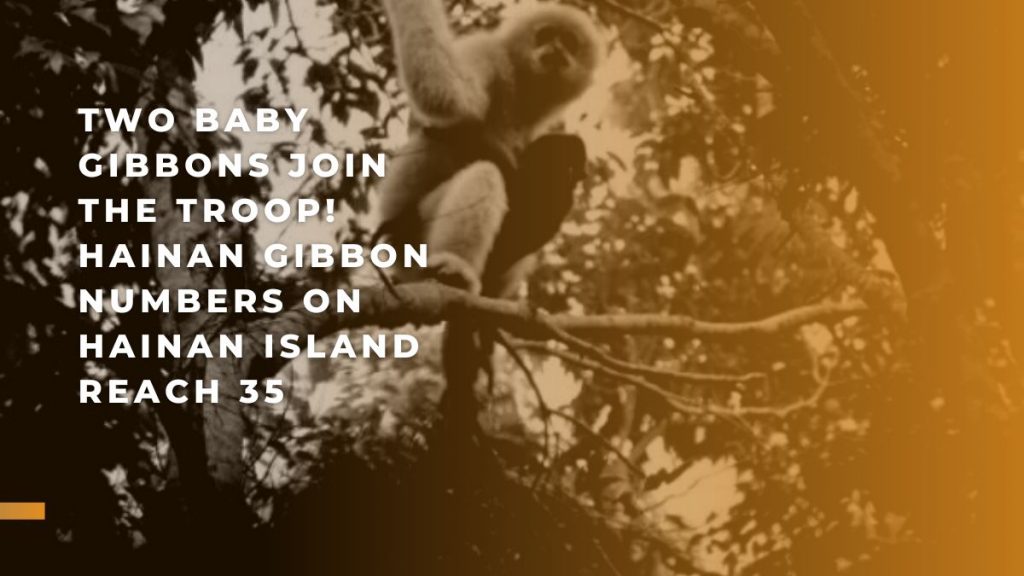 If you would like to make a comment, compliment or complaint about any aspect of living or working in Hainan Island, we'd love to hear from you. We pass all communications on to the relevant services. Please keep it polite and to the point.