Cross-border air ticket orders and overseas hotel bookings are expected to surge in the coming months, according to data from travel company Ctrip. It's estimated that cross-border air ticket orders will increase by 87% from the previous two months, while orders for overseas hotels will see a 52% rise from the previous month.
With outbound travel on the rise, the Hainan Island tourism industry must now contend with alternative tourism options from neighbouring regions like Hong Kong, Macao, Taiwan, and Southeast Asia.
The outbound travel business is experiencing a resurgence, with many travel agencies experiencing a sudden influx of orders and requests for information. As travel agencies across China experience a surge in business, leading companies are competing to capture a larger share of the market.
Hainan Le Guang Xing International Travel Agency Leads the Way with Cambodia Tour
This is particularly true for the Hainan Le Guang Xing International Travel Agency (海南乐广行国际旅行社有限公司), which is leading the way with its 8-day tour of Cambodia, complete with a direct flight from Haikou to Phnom Penh and a professional tour guide.
According to a spokesperson for the agency, "We have an 8-day trip to Cambodia with a direct flight from Haikou to Phnom Penh. The first tour departs on February 19th and costs 3,780 Yuan per person. On February 7th, we posted a promotion on wechat which led to a barrage of phone calls and message notifications. Within just two days, nearly 80 people had signed up for the tour."
China National Tourism Group (中国旅游集团), the country's largest state-owned travel enterprise, is also busy with its own offerings. With outbound travel having started on February 6th, the company is offering group tours to 26 cities in 20 countries, including popular destinations like Thailand, Singapore, and the Maldives. Meanwhile, Caesars Travel (凯撒旅游), has also resumed its outbound tourism business, with a range of products, including group travel, independent travel, and global cruises. Their the first tour group to Europe in 2023 departed on February 7th.
Hainan's Resumption of Outbound Tourism Brings Both Opportunities and Challenges in Competition with Established Destinations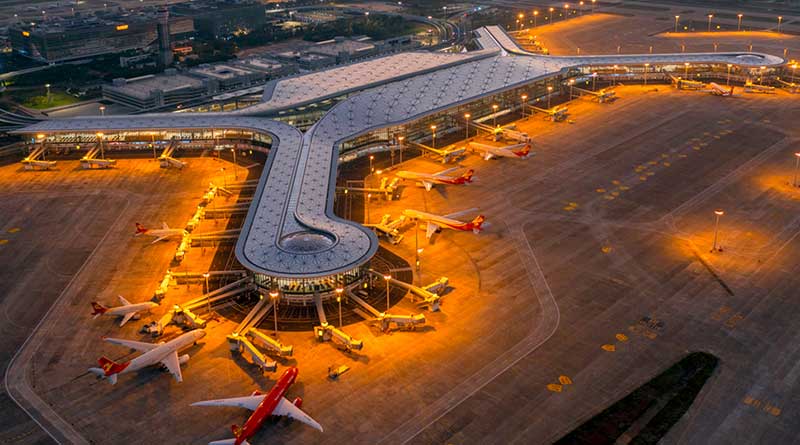 For Hainan, the restart of outbound tourism brings not only opportunities but also challenges as it must compete once again with established tourism destinations like Hong Kong, Macao, Taiwan, Southeast Asia, Japan and South Korea.
The international Terminal T2 at Haikou Meilan International Airport was officially opened to the public on February 8th, marking a resumption of international and regional passenger routes and providing a boost to outbound travel.
Haikou Meilan International Airport Aims to Establish Regional Gateway Hub for International Tourism
According to a spokesperson for Haikou Meilan International Airport, the Airport has accelerated the implementation of the fifth and seventh aviation rights for passenger and cargo transportation routes, and resumed and expanded routes from Hainan to Japan, South Korea, Australia, Russia as well as other countries.
The benefits of the seventh freedom of the air for an airline include the ability to operate international flights between two foreign countries without having to stop in the carrier's home country. This provides the airline with greater flexibility in terms of route planning and the ability to serve new markets and destinations. It can also increase the airline's revenue by allowing it to tap into new and potentially profitable markets. For passengers, the benefit of the seventh freedom of the air can be increased route options, more convenient travel, and the possibility of lower prices due to increased competition.
The goal is to establish Haikou Meilan International Airport as a regional gateway hub facing the Pacific and Indian Oceans, allowing for convenient transit options and making outbound travel easier with an air route network to major cities in the Asia-Pacific region and the large air route network channel connecting Northeast Asia to Australia via Hainan
According to Ye Jialin, the director of the Sanya Tourism Promotion Bureau, the establishment of the seventh aviation right presents an opportunity for Hainan to become a major hub for international tourism. Tourists can leave the country from Hainan taking full advantage of duty-free shopping.
With more routes to and from overseas, the hope is that Hainan will become a popular transit point, offering tourists not only more route choices but also duty-free shopping options.
Related article: Hainan Airlines to launch Haikou-Bangkok service late Feb-2023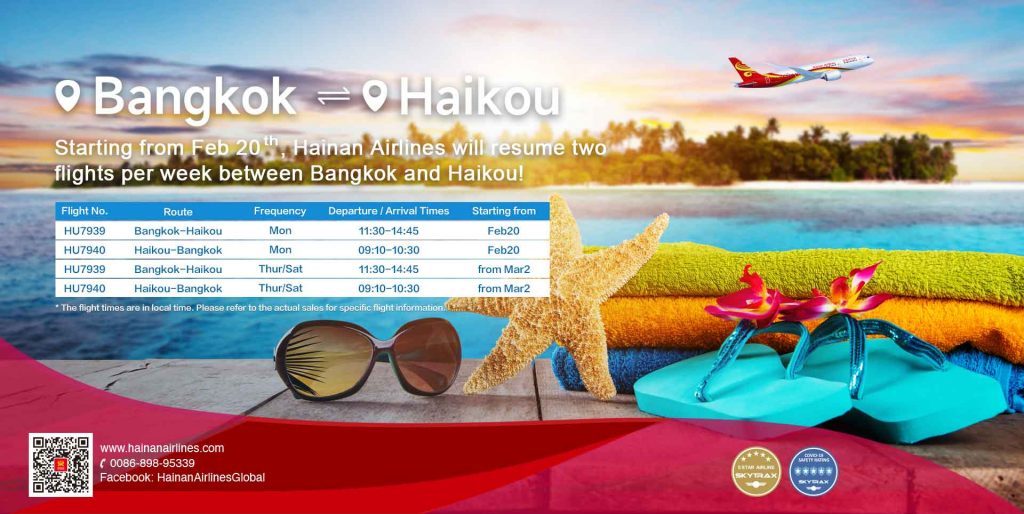 If you would like to make a comment, compliment or complaint about any aspect of living or working in Hainan Island, we'd love to hear from you. We pass all communications on to the relevant services. Please keep it polite and to the point.