According to the Hainan Meteorological Bureau forecast, Hainan will be affected by a south-westerly airflow today and tomorrow.
Partly cloudy island
Expect thunderstorms in the northern part of the island in the afternoons.
The highest temperature in the northern half of the island is expected to reach between 34~37 ℃.
Some townships are expected to have temperatures above 37°C while the southern half of the island will be around 31~34℃.
Heat exhaustion and heatstroke
Heat exhaustion is not usually serious if you can cool down within 30 minutes. If it turns into heatstroke, it needs to be treated as an emergency.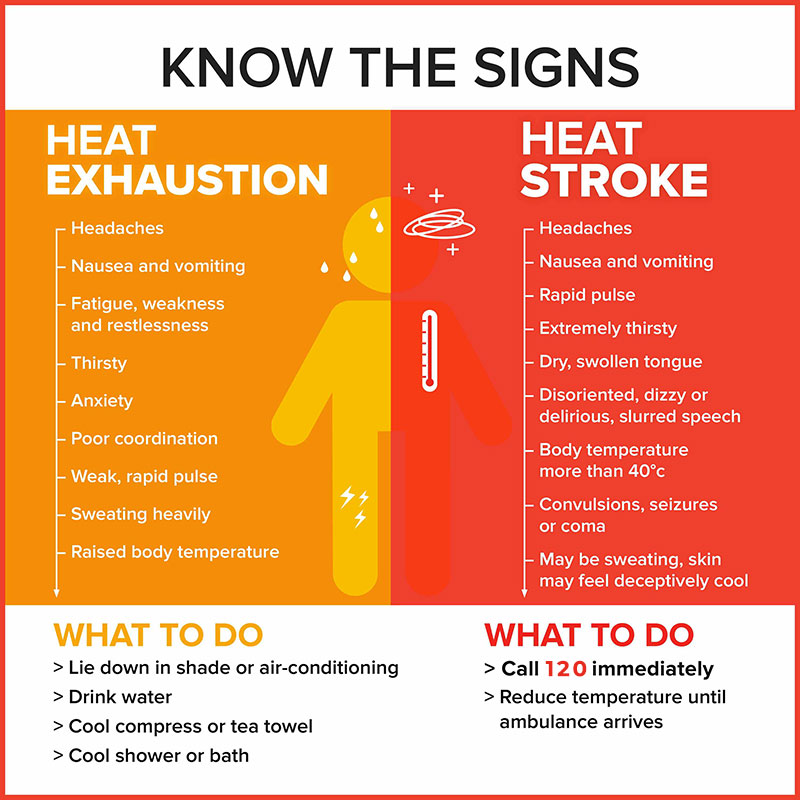 Check for signs of heat exhaustion
The signs of heat exhaustion include:
a headache
dizziness and confusion
loss of appetite and feeling sick
excessive sweating and pale, clammy skin
cramps in the arms, legs and stomach
fast breathing or pulse
a high temperature of 38°C or above
being very thirsty
The symptoms are often the same in adults and children, although children may become floppy and sleepy.
If someone is showing signs of heat exhaustion, they need to be cooled down.
Preventing heat exhaustion and heatstroke
There's a high risk of heat exhaustion or heatstroke during hot weather or exercise.
To help prevent heat exhaustion or heatstroke:
drink plenty of cold drinks,
take cool showers
wear light-coloured, loose clothing
sprinkle water over skin or clothes
avoid the sun between 11am and 3pm
avoid excess alcohol
avoid strenuous exercise
This will also prevent dehydration and help your body keep itself cool.
Keep an eye on children, the elderly and people with long-term health conditions (like diabetes or heart problems) because they're more at risk of heat exhaustion or heat stroke.
Related article: Hot tips for keeping your doggies cool this summer

If you would like to make a comment, compliment or complaint about any aspect of living or working in Hainan Island, we'd love to hear from you. We pass all communications on to the relevant services. Please keep it polite and to the point.