Free trade zone news
View All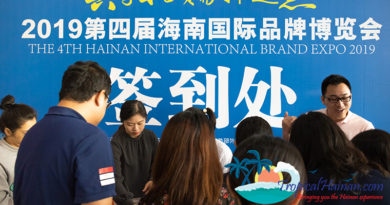 Patrick
Comments Off

on The 4th Hainan International Brand Expo will open in Sanya March 22nd 2019
The 4th Hainan International Brand Expo will be held from March 22nd to March 24th at the Sanya Bay Mangrove International Conference Center in Sanya.
At Flora's preschool we focus on the family as well as children and provide 2-3 year olds a professional creative space with a safe and nurturing environment while promoting the physical, social, emotional, and intellectual development of young children. Click to find out more.
Sports and outdoors
View All
Patrick
Comments Off

on Mission Hills Meadow Links Course Ranked Top Ten in The World
The Meadow Links course at China's Mission Hills Haikou resort has been ranked seventh in golfscape's list of the world's top 100 golf courses and number one in China.

Patrick
Comments Off

on 2019 Hainan Qiongzhong International Cup kicks off from 20 to 25 January

Patrick
Comments Off

on Confusion over gambling on horse racing in Hainan Island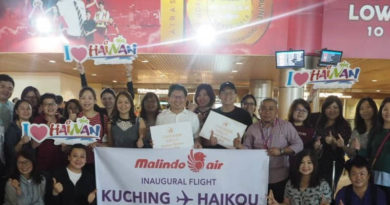 Patrick
Comments Off

on Direct flight links Haikou, Malaysia's Kuching
The first inaugural Kuching to Hainan direct flight took off last night, carrying 71 Malaysians and two Chinese nationals to

Patrick
Comments Off

on Singapore based Capella Hotel Group and partner, China Gezhouba Group, have announced the Capella Sanya

Patrick
Comments Off

on In 10 years, Hainan is projected to become a major medical tourism destination worth 40 billion yuan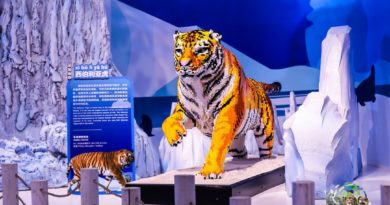 Patrick
Comments Off

on BrickLive Animal Paradise, an interactive LEGO experience has come to Haikou
BrickLive Animal Paradise, an interactive LEGO experience, is an exhibition aimed at educating youth about the importance of environmental conservation.

Patrick
Comments Off

on Bai sha men park and beach Haikou

Patrick
Comments Off

on Where to get a health check for your visa in Haikou
Hainan Arts and Culture
View All
Hainan Island first entered written history in 110 BC when Lu Bode, a military commander of the Western Han dynasty, crossed the Qiongzhou Straits with his troops and occupied the island, but it's oldest inhabitants, the Li ethnic group are believed to have settled the Island possibly as far back as 10,000 years ago. Hainan is an Island with a rich, vibrant and very unique culture and they're only too happy to share it with the world.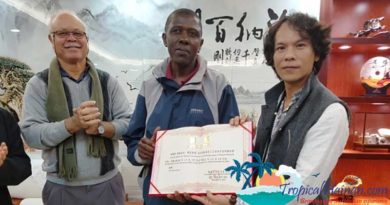 Patrick
Comments Off

on Qiongtai Normal University names Seychellois as special expert for coconut carving
Seychellois Donatien Freminot has been appointed as special foreign expert of Hainan Provincial Arts and Crafts Society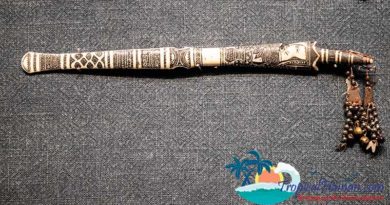 Li Minority culture, Jewellery: Jewellery plays an important part of costume culture for all ethnic groups in Hainan Island. They are symbols of their enduring culture and also of adulthood and marriage.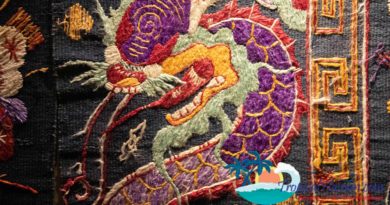 Patrick
Comments Off

on Li Minority culture on Hainan Island, an in-depth guide, part 3 textiles
Li Minority culture, weaving and textiles: Hainan Island is considered as one of the birth places of China's textile industry. Spinning wheels and needles have been discovered dating as far back as the Neolithic period.
Hainan RV road trip trailers
Nature, wildlife and the environment
View All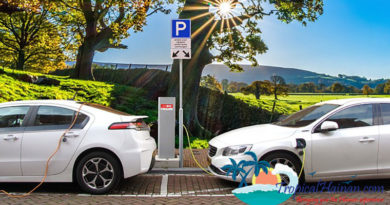 Patrick
Comments Off

on Hainan province to ban sales of diesel, petrol cars from Mar 1st
Hainan province will ban sales of diesel or petrol cars from March 1 when new air pollution measures and laws take effect.
Hainan farm direct, fair trade coffee, processor and distributor, Fresh Roast, Whole Bean, Farm Direct, Special discounts for tropicalhainan.com readers.